UNICEF Joins the Blockchain Movement, Set to Fund Various Blockchain Projects in Emerging Economies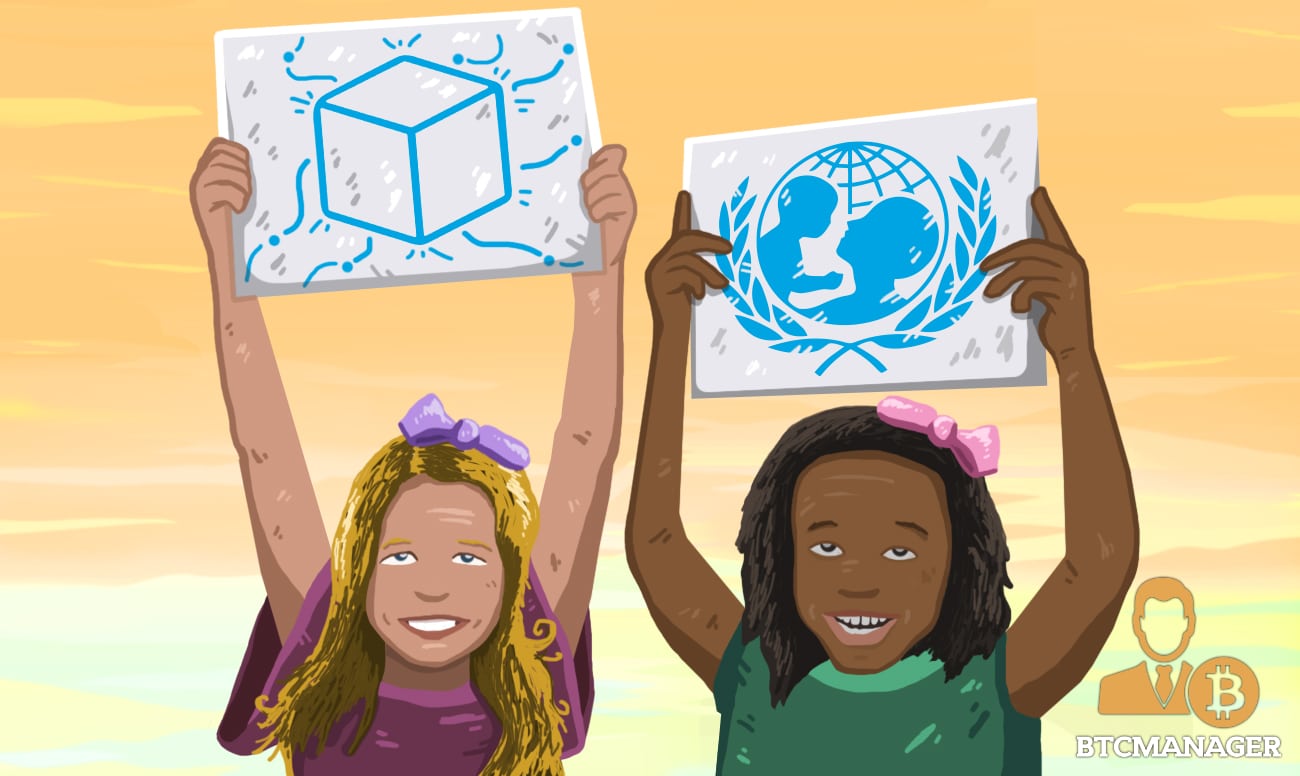 In a bid to make it easier for innovators in emerging economies to solve real-life problems with distributed ledger technology (DLT ), the UNICEF Innovation Fund, has announced a move to invest heavily in six blockchain startups in developing and emerging economies, according to a press release on December 10, 2018.   
UNICEF Using DLT to Help Humanity
The UNICEF Innovation Fund, an arm of the United Nations International Children Emergency Fund (UNICEF), focused on investing in solutions that can impact the lives of vulnerable children across the globe, has said it will invest up to $100,000 in six blockchain projects in developing nations to enable them to create highly functional, open-source DLT solutions within 12-months.
Per the press release, the six startups were selected from over 100 applications from 50 countries, and they will develop blockchain-based prototypes and solutions for a vast array of global problems including transparency in healthcare delivery, affordable access to mobile phone connectivity, and more.
The six blockchain technology companies which will be funded by the organization include Atix Labs, an Argentine firm that will create a transparent platform to enable startups to easily gather funding and measure the impact of the funds, Onesmart a Mexican firm that will build a blockchain solution to address the issue of funds misappropriation, Prescrypto (Mexico), Statwig (India), Utopixar (Tunisia), and W3 Engineers (Bangladesh).
If all goes as planned, the Fund says the six selected firms will join 20 other technology startups under its management that are using new technologies like artificial intelligence (AI), data science, among others to develop life-changing applications.
Exploring Blockchain Technology for a Better World
Though companies like IBM, R3, and a host of competitors are already helping firms become more productive by developing and deploying cutting-edge DLT-powered solutions for them, the truth remains that the innovative technology is still in infant stages and mainstream adoption may be years or even decades ahead.
Commenting on the development, Chris Fabian, Principal Adviser of UNICEF Innovation noted that despite the nascent nature of DLT, the organization would keep looking for ways to utilize the technology in creating a better world.
"That's exactly the stage when UNICEF Innovation Fund invests: when our financing, technical support and focus on vulnerable populations can help a technology grow and mature in the fairest and most equitable way possible," he concluded.
It's worth noting that the United Nations has always been interested in the burgeoning technology. As reported by BTCManager in September 2018, the UN announced it would integrate blockchain technology into its operations to enable it to tackle the global social crisis more efficiently.