University Hospitals, Axuall Tap Blockchain for Clinical Staff Credentialing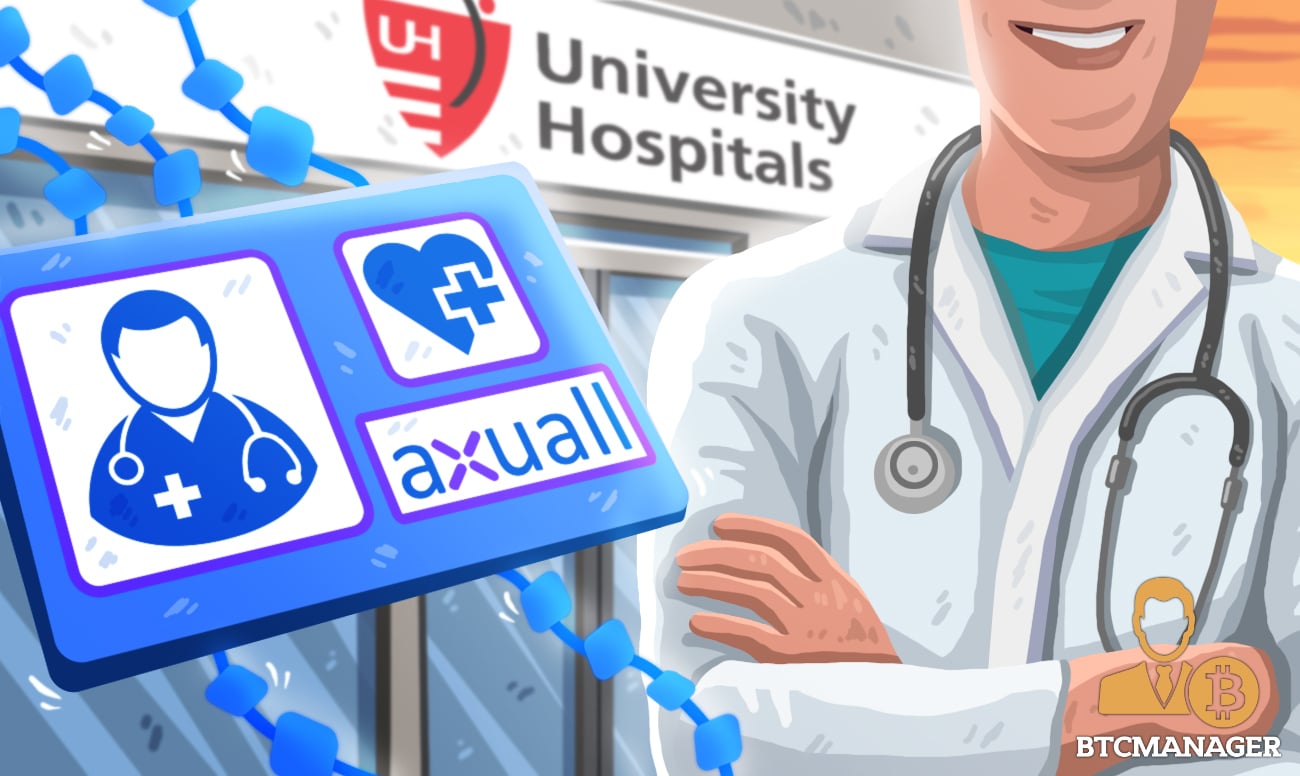 University Hospitals (UH) Cleveland Medical Center, a leading not-for-profit medical complex in the United States, has inked a partnership deal with Axuall, a digital verification firm, to launch a distributed ledger technology (DLT) project aimed at significantly reducing the time it takes to verify the credentials of medical staff and deploy them, reports Crain's on May 18, 2020.
Blockchain Technology for Medical Staff Credentialing 
In a bid to hasten up the process of verifying the credentials of health workers, and hire more hands to meet the increasing demands of patients,  University Hospitals, a not-for-profit medical complex established in 1866, has turned to blockchain technology.
Per sources close to the matter, UH has inked a strategic partnership deal with Axuall, a Cleveland-based digital verification firm and both entities will conduct a blockchain pilot designed to drastically slash the time used for medical workers credentialing and deployment.
Reportedly, the UH and Axuall have been working together since 2019, to find out how to leverage blockchain technology can attract, verify, and deploy health workers. The UH-Axuall DLT pilot is divided into three phases and phase one of the projects was completed earlier in February 2020, while the next phases will be completed later this year.
The team says phases two and three of the blockchain pilot will focus on regulatory standards and both entities will test and measure compliance, workflow integration, physician adoption, deployment efficiency gains, and more.
What's more, UH and Axuall say they also plan to collaborate with other health organizations to carry out beta testing of the blockchain solution before the end of 2020. 
Reducing Delays and Improving Efficiency 
Commenting on the exciting initiative, David Sylvan, president of UH Ventures reiterated that the COVID-19 pandemic has made it more critical for the healthcare ecosystem to improve the process of hiring medical staff and tapping DLT for this process will ensure resources are not wasted.
"Any delays in getting clinicians permission to serve our patients put a strain on limited resources, and no more so when we find ourselves continuously load-balancing in response to COVID-19. The time and cost to traditionally credential a practitioner wastes resources — it idles the provider; it stalls vital revenue-producing activities and limits throughput. University Hospitals is excited to pilot Axuall's novel and potentially game-changing technology."
In related news, earlier in February 2020, reports emerged that the United Arab Emirates Health industry has integrated blockchain into its processes to ensure secure data storage and provision of smart healthcare services.