Unstoppable Domains Set to Auction 60 Blockchain-based Domains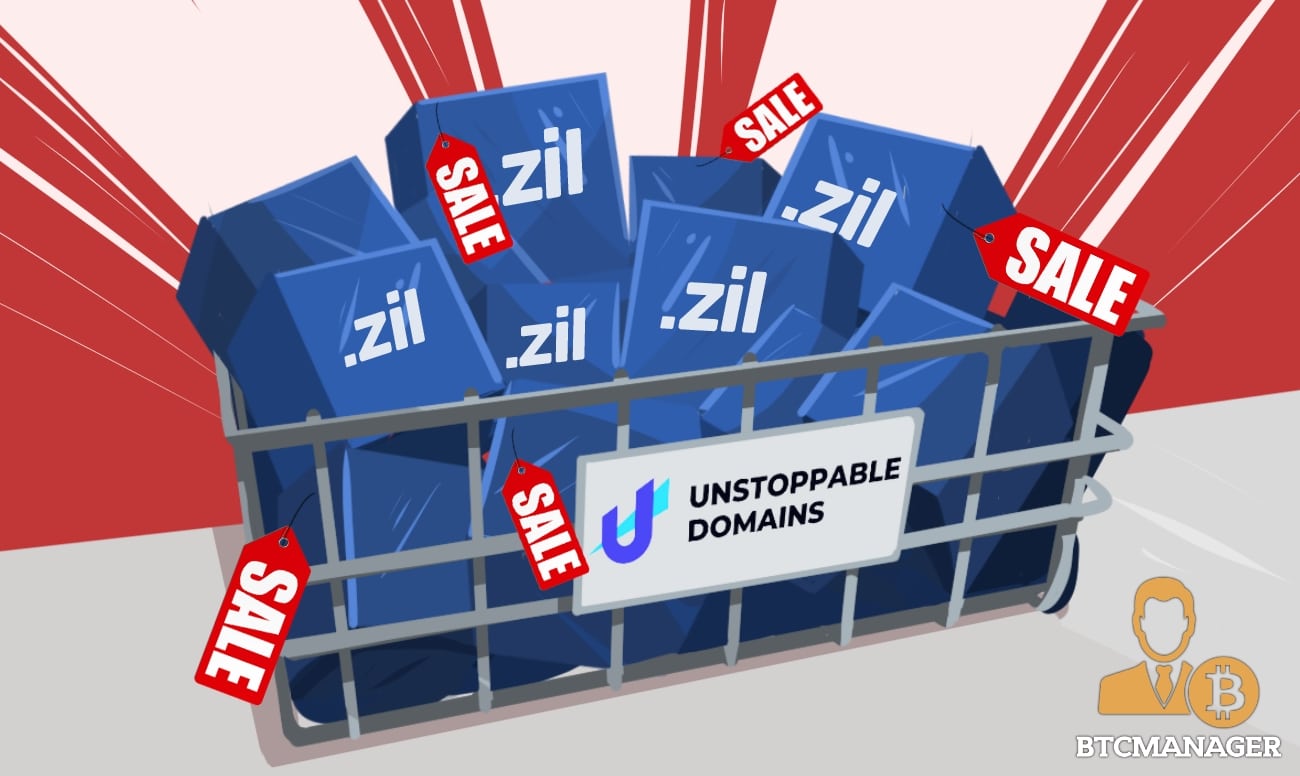 Unstoppable Domains, a software firm that builds blockchain-based domains which host uncensorable websites, has released a list of 60 .zil domains it plans to auction off on June 27, 2019, according to a press release on June 17, 2019.
The 60 Most Watched Domains
As stated in its press release, the San Francisco-based startup Unstoppable Domains has released a list of the "most wanted" domains it plans to auction off to the highest bidders on June 27, 2019.
According to the firm, the 60 most watched .zil domains are: bitcoin, crypto, porn, blockchain, money, insurance, gold, cars, hotels, satoshi, bra, zil, usa, bank, wallet, beer, ethereum, carinsurance, lasvegas, pay, trump, weed, travel, toys, pizza, cannabis, xxx, litecoin, privatejet, music, xrp, fb, z, shop, 366, coffee, coin, cash, vacationrentals, porno, hotel, payme, booking, diamond, insure, game, exchange, 1, ripple, donaldtrump, abc, cardano, auction, shoes, ai, car, we, domain, elonmusk and israel.
The firm claims the top bitcoin.zil domain has already attracted 505 potential buyers.
Commenting on the matter, Matthew Gould, CEO of Unstoppable Domains, expressed his excitement over the growing enthusiasm people have shown towards its product so far.
He said:
"These domains provide two very essential benefits to users: they enable people to send cryptoto a single human readable name, and they offer a platform to create uncensorable websites. The concepts of free speech and growing the cryptosphere are really resonating with our customer base."
Specifically, the team has made it clear that the auction will be divided into two broad phases.
During phase one, the above listed 60 watchlisted domains will be auctioned for a "buy now" price of $10,000 each.
Interested buyers can pay for the domains with either bitcoin (BTC), ether (ETH), litecoin (LTC) and bitcoin cash (BCH).
In phase two, zilliqa (ZIL) will be the only accepted mode of payment and bidding will start between $10 and $1,000 depending on the price of the particular domain in the pre-order phase. Participants cannot bid above $10,000.
Each new bid must be at least five percent higher than the previous bid, and if a person is outbid, they will get their funds back immediately. The team says the auction event is open to participants from across the globe and anyone can watch the auctions live.
In related news, in September 2018, BTCManager informed that the Ethereum Name Service (ENS) announced that users would be able to claim their unique .xyz domain names on the ENS platform.