Upcoming 'PayPal Update' sparks speculation around Bitcoin and altcoin prices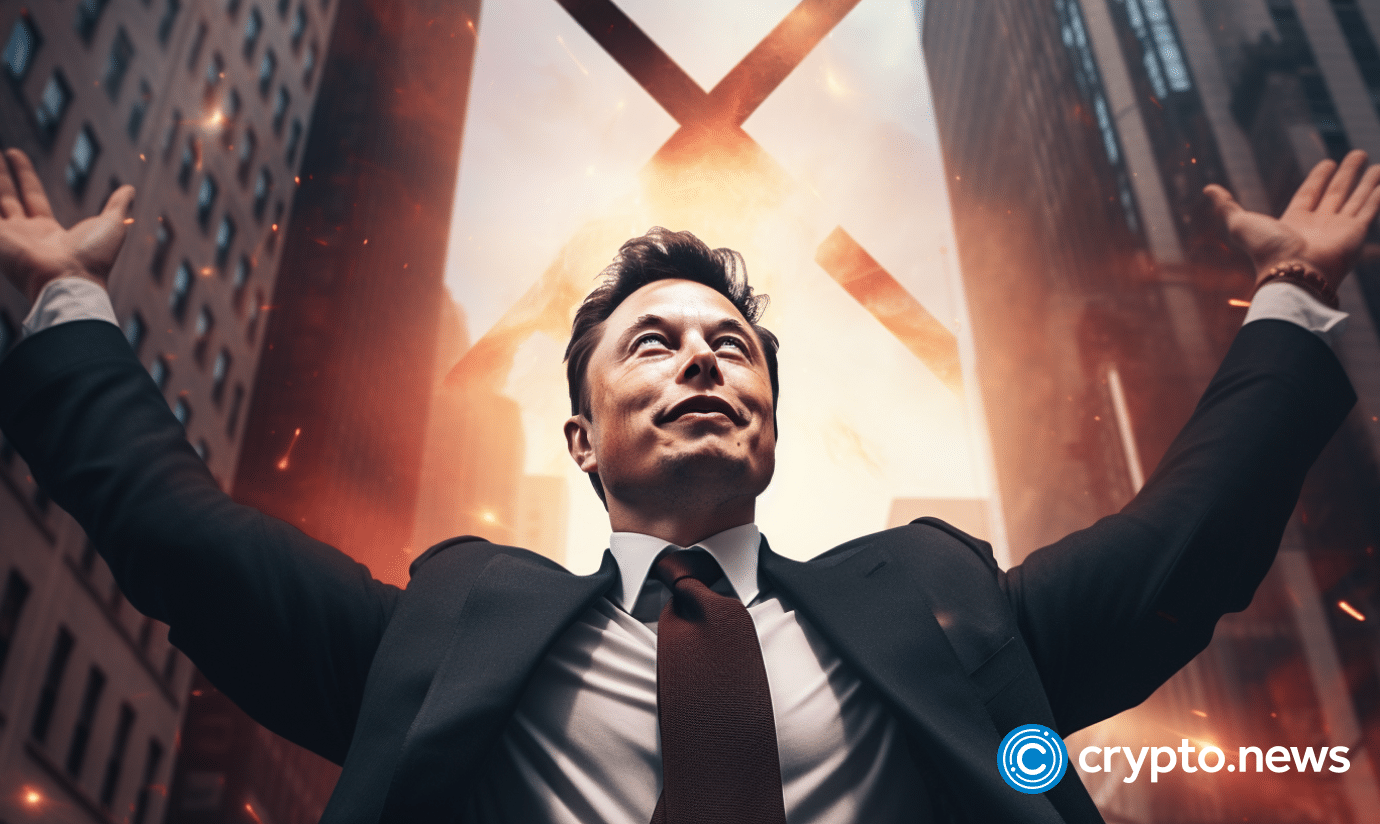 Recent reports have indicated that Elon Musk might be considering the transformation of X (former Twitter) into a modernized iteration of PayPal.
Previously, a major institution's endorsement of Bitcoin (BTC), like that of PayPal in late 2020, played a pivotal role in initiating a bullish surge in Bitcoin prices, at the time propelling its value to nearly $70,000.
The future of X
According to Charles Gasparino, a correspondent at Fox Business News, Elon Musk is engaged in ongoing discussions with prominent Wall Street executives concerning the future of X.
Sources suggest that Musk is leaning towards introducing an evolved payment system resembling an updated version of PayPal, aimed at providing minimal transaction fees compared to credit cards while also capitalizing on user data monetization.
This has led experts to speculate the price of Bitcoin and other altcoins that Elon Musk has previously favored, like Dogecoin (DOGE), which, after the Twitter rebranding in July, sent the price of the altcoin up 4% in a matter of minutes, prompting assumptions that the upcoming update may cause markets to surge.
However, the decision does come after a warning from an account that claims to be a Dogecoin graphic designer, who alerted the crypto community to potential scam tokens falsely claiming association with X.
The designer noted that neither Elon Musk nor X has ever launched a crypto token, with Musk responding, "And we never will."
At the same time, a report by a crypto data firm, Nansen, indicates that the fervor surrounding PayPal's recently introduced stablecoin hasn't translated into substantial adoption, with analysts from crypto data firm Nansen indicating that only a small number of individuals are utilizing and retaining PYUSD within self-custody wallets. The on-chain insights platform goes on to share that some 90% of PYUSD is held in wallets controlled by Paxos, the issuer of the stablecoin.
Navigating a tepid market
Despite previous community speculation that news of a PayPal Update from X could "change the market," that very "market" is currently riddled with increasing regulatory uncertainties. Many projects have continued to shut down, while prices of Bitcoin have continued on a downward trajectory. 
This trend remains evident even with the entry of payment giant PayPal (PYPL) into the stablecoin domain, failing to generate noteworthy market shifts. Both Bitcoin and Ethereum (ETH) have exhibited limited price movement throughout the day and have sustained low trading volumes in recent weeks.