UPS Strategic Enterprise Fund Boosts E-Commerce Platform with Blockchain Investment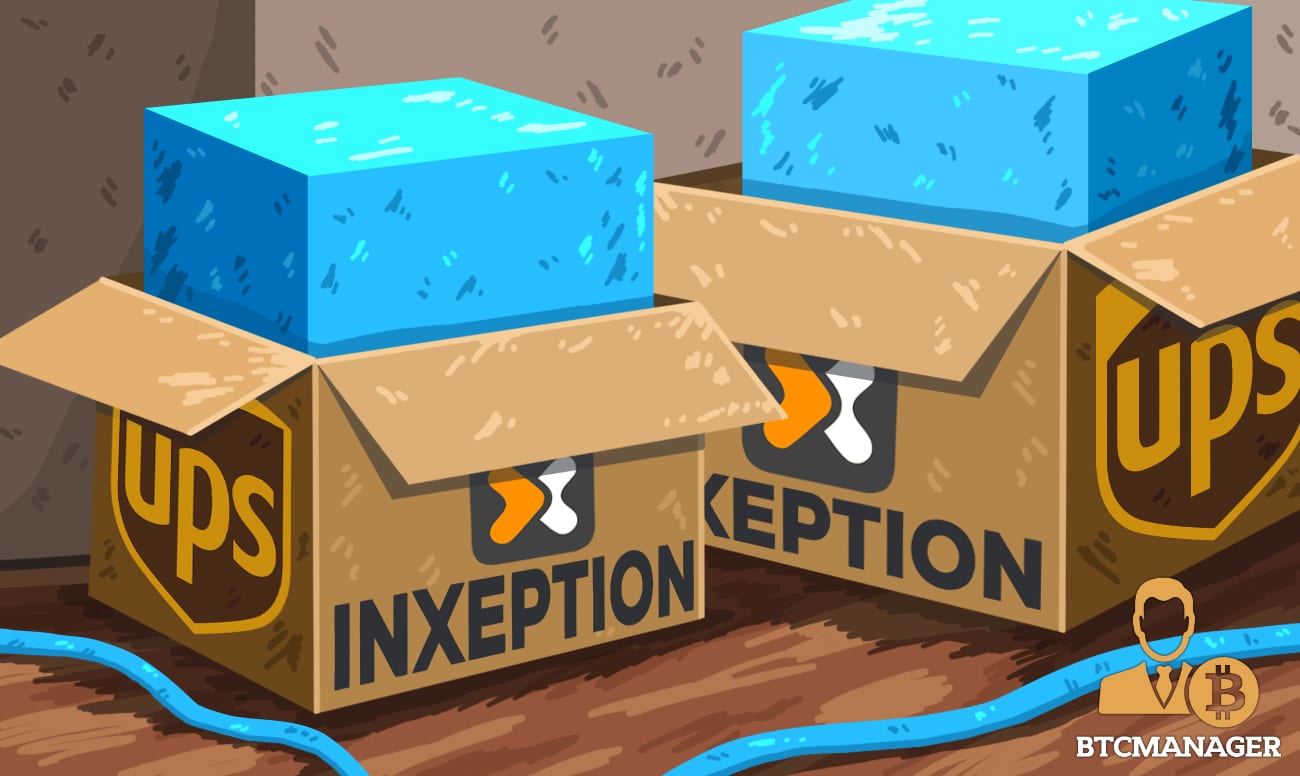 UPS Strategic Enterprise Fund, the private equity investment arm of Universal Parcel Service (UPS), has made an equity investment in e-commerce platform Inxeption, to help the latter develop highly functional e-commerce solutions for B2B sellers and buyers, according to a press release on January 16, 2019.  
A Forward-Thinking Move
At a time when blockchain technology is changing the face of a vast array of industries across the globe, including finance, supply chain, and more, UPS has reportedly pumped funds into Inxeption to enhance its e-commerce platform.
While the financial details of the equity investment remain undisclosed at press time, Inxeption has made it clear in its press release that the investment will allow the development of innovative solutions for B2B buyers and sellers in the ecosystem.
Commenting on the development, the CEO and founder of Inxeption, Farzad Dibanchi, tagged the investment partnership as ''the future of commerce," adding that:
"Businesses need secure platforms that protect their customer data and other sensitive information, while also making it easy for them to interact and even collaborate more efficiently with their customers'."
Inxeption Doing More with Blockchain Technology
Founded in 2017 by former Oracle staffers, Dibachi, Mark Moore and Terry Garnett, Inxeption claims to have successfully designed the first blockchain-based platform for B2B e-commerce.
Reportedly, the DLT solution makes it possible for new or existing e-commerce businesses to sell their products in a scalable and smarter way, as it "catalogs and digitizes product information." Inxeption also reports that its platform is also equipped with real-time analytic features, allowing businesses to monitor online sales information, track order status, and more.
"Inxeption's innovative technology is attractive to UPS because it unlocks new efficiencies in the B2B e-commerce industry," declared Kevin Warren, chief marketing officer at UPS.
E-commerce platforms are slowing but steadily integrating blockchain technology into their operations to increase transparency and productivity. In December 2018, BTCManager informed that celebrated Asian e-commerce firm Qoo10 had hinted it would launch a blockchain-powered marketplace in 2019.