U.S. Congress Introduces a New Crypto Bill to Foster Regulatory Clarity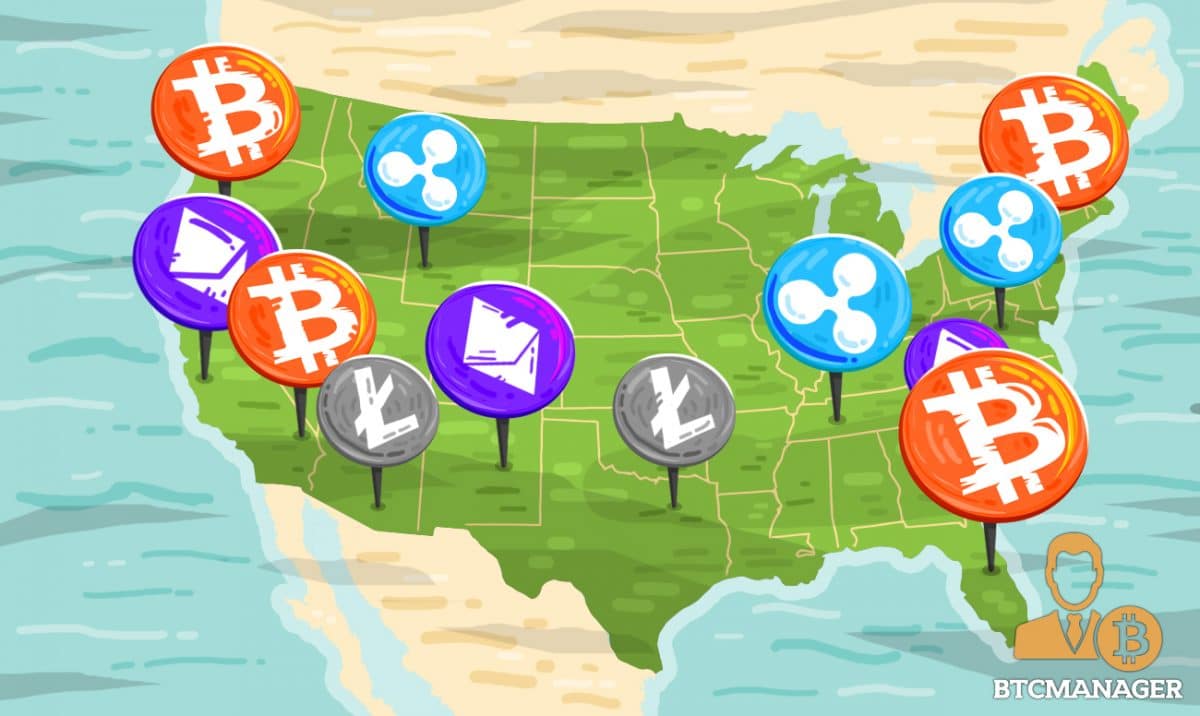 The United States Congress is introducing the Crypto-Currency Act of 2020, to put in place a sweeping regulatory framework for cryptoassets and to clearly outline the responsibilities of each federal financial regulator in the country, while also mandating these agencies to guide the public on how to participate in the cryptocurrency markets, according to a Forbes report on December 19, 2019.
The Crypto-Currency Act of 2020
As the cryptocurrency industry continues to evolve, the United States Congress is introducing a fresh bill called the 'Crypto-Currency Act of 2020,' as part of efforts to foster regulatory clarity and make life a bit easier for crypto market participants.
Per sources close to the development, the proposed bill aims to clearly define the responsibilities of each financial regulator at the federal level including the Securities and Exchange Commission (SEC), the Commodity Futures Trading Commission (CFTC), the Securities and Exchange Commission (SEC), and the Financial Crimes Enforcement Network (FinCEN).
What's more, the bill also seeks to make it mandatory for the federal agencies to notify the public in clear terms, of the federal licenses, certifications or registrations they must obtain before issuing or trading digital assets or offer other crypto-linked services.
Provisions of the Bill
Notably, the bill divides bitcoin (BTC) and altcoins into three broad categories namely, crypto-currencies, crypto-commodities, and crypto-securities, and it also defines the SEC, the CFC and FinCEN as 'Federal Digital Asset Regulator or Federal Crypto Regulator'.
With the proposed bill, crypto-currency is defined as "representations of United States currency or synthetic derivatives" powered by a blockchain or a decentralized distributed cryptographic ledger. The FinCEN is the only Federal Crypto Regulator allowed to regulate Crypto-Currency.
A Crypto-Commodity, on the other hand, is defined as blockchain-based economic goods or services that are fully or partially fungible and "the markets treat it with no regard for who produced the goods," while Crypto-security is defined as all debt, equity, and derivatives that are placed on a distributed ledger.
The SEC will focus solely on Crypto-Securities, while the CFTC will be in charge of Crypto-Commodities, and the bill requires each regulator to keep an updated record of all the relevant federal licenses. Registration and certifications necessary to "create or trade in digital assets" and they must be made available to the public.
That's not all, the bill also makes provisions for Reserve-Backed Stablecoin and Synthetic Stablecoin. The former is defined as "representation of currency issued by the U.S. or foreign government, powered by blockchain technology and backed by a fiat currency on a one-to-one basis.
While a synthetic stablecoin refers to a "digital asset other than a reserve-backed stablecoin, that is stabilized against the value of a fiat currency or other assets, and rests on a blockchain."