U.S. Congressman Proposes to Ban All Cryptocurrencies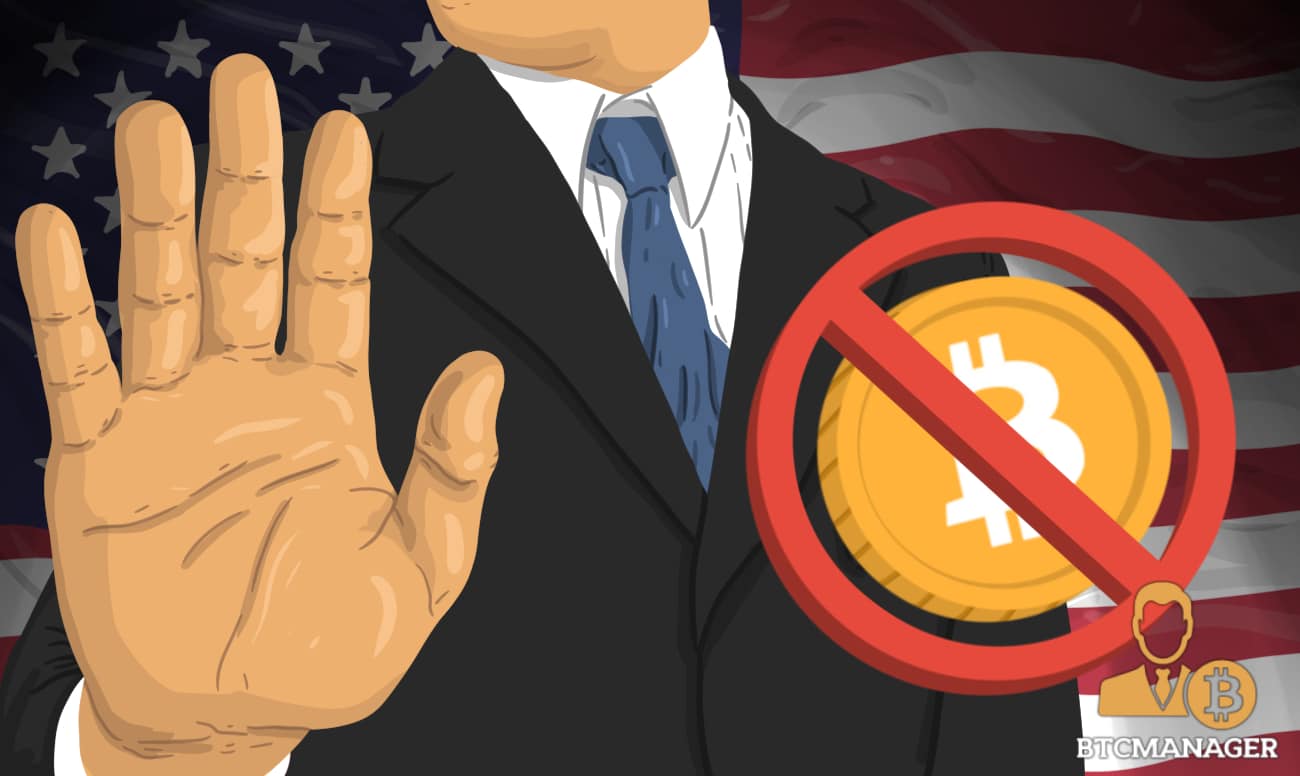 U.S. Congressman Bradley Sherman, during a Financial Services Committee hearing, asked others in his party to join him to prepare a bill to ban all cryptocurrencies, reported The Block Crypto on May 09, 2019.
Ban What You Can't Control
There are politicians and federal authorities who do not miss a chance at bashing cryptocurrencies. One such person is the U.S. Congressman Bradley Sherman, who has been quite infamous for his statements against cryptos.
Trying to make an impact once again, he called for his fellow Congressmen to join him to prepare and propose a bill that would outlaw all cryptocurrencies.
In a video tweeted by Coin Center on May 10, Sherman can be seen explaining his statement saying that a major part of America's international power came from the superiority that dollar has maintained in the international finance industry. Cryptocurrencies, he said, dis-empower the American dollar.
He said:
"Whether it is to disempower our foreign policy, our tax collection enforcement, or our traditional law enforcement, the purpose of cryptocurrency, the advantage it has over sovereign currency is solely to aid in the disempowerment of the United States and the rule of law."
Today in Congress Rep. Sherman called for a bill to ban all cryptocurrencies.

This is why Coin Center is needed in DC now more than ever. pic.twitter.com/jgikm7z8bI

— Coin Center (@coincenter) May 9, 2019
In another one of his statements, he targeted Facebook's cryptocurrency payment system. Sherman said that Facebook is desperate to show that it maintains user privacy, and will build a platform to "protect the privacy of drug dealers, tax evaders, and terrorists."
During a Congressional Hearing in March 2018, Sherman had also called cryptocurrencies utter nonsense and stated that they didn't have any social benefits.
Pointing out Sherman's recent claims, Morgan Creek co-founder and partner Anthony Pompliano mocked him saying that he had been in office for 22 years, which was twice as long as Bitcoin has existed, and that "maybe we should outlaw lifelong politicians."
Congressman Brad Sherman wants to outlaw cryptocurrencies.

He has been in office for 22 straight years. More than twice as long as Bitcoin has existed. Maybe we should outlaw lifelong politicians?!

Thankfully, Bitcoin will be around long after Mr. Sherman 🙂 pic.twitter.com/T5RSBltX3W

— Pomp 🌪 (@APompliano) May 9, 2019
Famous Economists Seem to Dislike Cryptos
Nobel-Prize winning economist Joseph Stiglitz made a similar statement on banning cryptocurrencies. On May 06, 2019, CNBC reported that Stiglitz wanted cryptocurrencies to be banned because they made money transaction less transparent and created room for illicit activities. Though he disliked the idea of anonymity with cryptos, he appreciated the use of centralized digital currencies to track real-time transaction data to curb money laundering.
Last month, New York University (NYU) Economics Professor, Nouriel Roubini, also expressed a concurring thought when he called Bitcoin as "shi*tcoin," while also stating that blockchain was nothing but a glorified spreadsheet.