U.S.: NBA's Sacramento Kings Launch DLT-Based Auction Platform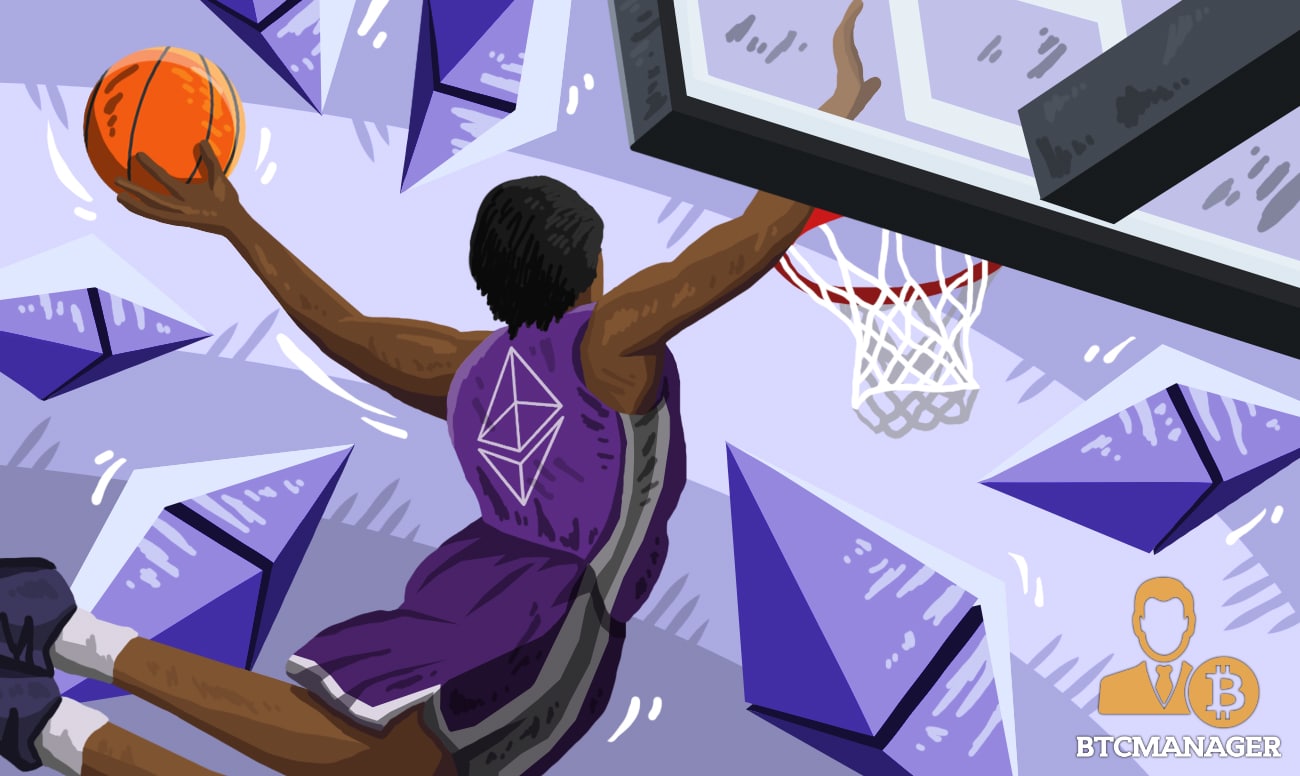 Sacramento Kings, a multiple award-winning American professional basketball club has joined forces with Joseph Lubin's ConsenSys, an Ethereum-powered startup that claims to be solving real-world problems with blockchain technology, to launch a distributed ledger technology (DLT) based live bidding auction platform, according to a blog post on January 15, 2019.
 Kings Tap Blockchain for Product Authentication 
In a bid to foster transparency, eliminate counterfeiting and make it possible for fans to verify the authenticity of each Sacramento Kings memorabilia they purchase, the 97-year-old multiple award-winning basketball club, has launched a blockchain-based auction platform in collaboration with ConsenSys.
As stated in its blog post, the new auction platform is powered by Treum, a supply chain management blockchain solution from the stables of ConsenSys and it will enable fans of the club to participate in live auctions of game-worn gear during Kings home matches.
Notably, the club has made it clear that the new auction platform will be accessible via its Kings + Golden 1 Center app, as well as its official website, and both fans present at the arena on matchdays, as well as those watching from home, will be able to bid on any live auction item just before tip-off, until 11:59 p.m PT. 
Ryan Montoya, Sacramento Kings Chief Technology Officer expressed his excitement over the innovative initiative, adding that the new auction platform will significantly enhance the fan experience.
In his words:
"We have integrated blockchain technology several areas of our business, including our reward program, and now our fans will have the opportunity to securely buy authentic game-worn merchandise in real-time using an innovative DLT-based solution."
Transparent Audit Trail
Reportedly, the U.S. sports memorabilia industry is valued at a whopping $5.4 billion annually, yet the market still lacks authentication standards to protect fans from wasting their hard-earned money on fake collectibles and memorabilia.
The team says the auction's highest bidders will get a tagged, verified and authenticated gear, plus a token representing proof-of-ownership and certificate of Authenticity.
The time-stamped token will hold the necessary information concerning the purchased gear, including the season, exact game and player that wore it.
That's not all, the token will also keep an official historical record of the memorabilia and a real-world audit rail as it passes on from owner to owner.
Blockchain technology and cryptocurrency is fast revolutionizing the world of sports and Sacramento Kings is one of the sports outfits occupying the frontline of innovation.
The Kings became the first NBA team to accept Bitcoin (BTC) payments in 2014, and in October 2019, it launched a blockchain-based digital token reward program for its predictive gaming app.