US: Travellers Can Now Pay for Passport Services with Bitcoin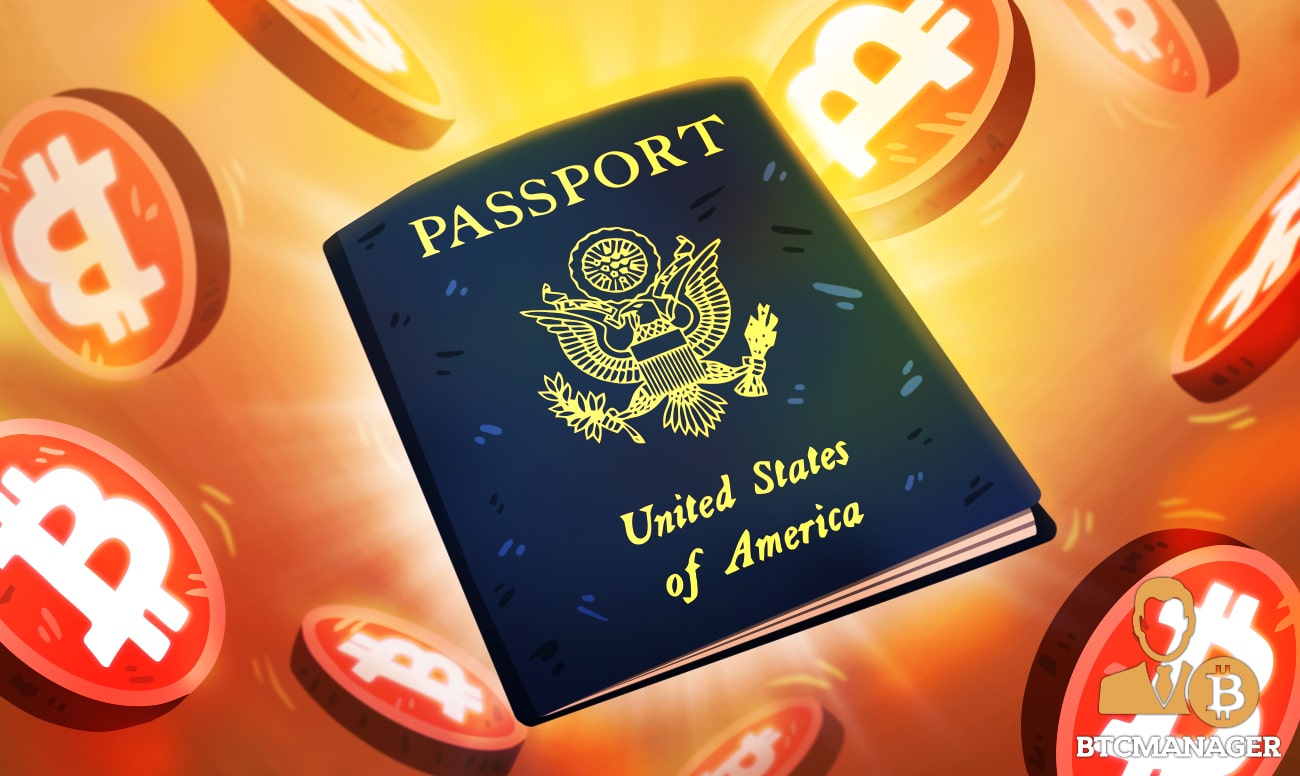 The payments for the service will be processed through Coinbase Commerce, the merchant payments offshoot of the crypto exchange.
Pay for Passport Services with Bitcoin
In yet another development propelling the use of bitcoin into the mainstream, U.S.-based passport and visa expeditor, Peninsula Visa recently announced that it would begin accepting payments in BTC for select passport services.
Notably, the firm will use Coinbase's merchant payments arm, Coinbase Commerce as the secure processor for these transactions. Interested customers can access this service here.
Commenting on the development, Evan James, Chief Operating Officer, Peninsula Visa, noted,
"Never before has anyone been able to pay for a U.S. passport using a digital currency. We're thrilled to be the first company in the nation offering this alternative payment method to our valued customers."
Adding,
"As we look forward to a post COVID world, one that we believe will be more digital than ever before, offering travelers the ability to pay via Bitcoin feels like the right move at the right time."
According to the official announcement, customers can avail of the following passport services for payment via Bitcoin with additional passport and visa services planned to be rolled out over the next 12 months. 
These services include passport renewal, name change, second passport, and second passport renewal.
Bitcoin Adoption Gains Steam
Despite the global economy taking a severe hit throughout this year courtesy of the COVID-19 pandemic, the digital assets space has witnessed increased adoption across various industries. In fact, the interest in the premier cryptocurrency has piqued to a level not witnessed since the 2017 bull run that saw BTC price close to almost $20,000.
As previously reported by BTCManager, in July, the Austrian telecom giant – A1 Telekom – announced that it would introduce support for crypto payments, enabling its customers to pay for telecom services with Bitcoin.
Similarly, in September, food delivery company Just Eat announced that it was accepting payment in Bitcoin in over 15,000 restaurants in France.
In similar news, BTCManager reported on July 1 that the Washington D.C. Bar Association had released an ethics opinion to its members indicating that payment of legal fees using cryptocurrencies would be accepted.