USDC dominantes EUR stablecoin market, surpassing USDT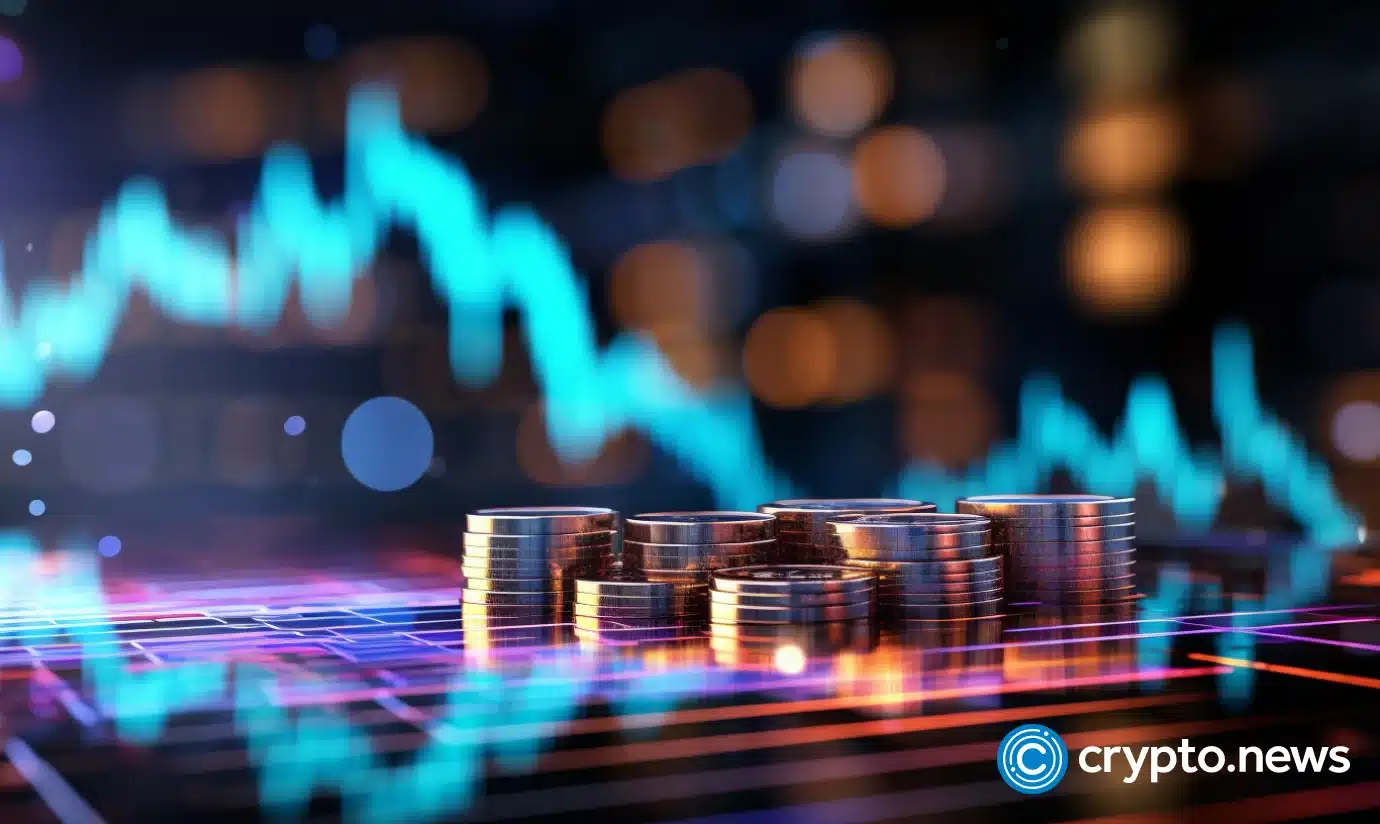 As the interest rate environment has changes, the market of EUR stablecoin issuers has changed significantly.
Circle Internet Financial has become the largest EUR-backed stablecoin (EURC) issuer on the market, surpassing Tether's EURT and Stasis' EURS stablecoins.
According to Kaiko's newsletter, EURC's market share among other stablecoins in total USD volume surpassed 65% in October 2023, a year and a half after Circle launched the stablecoin.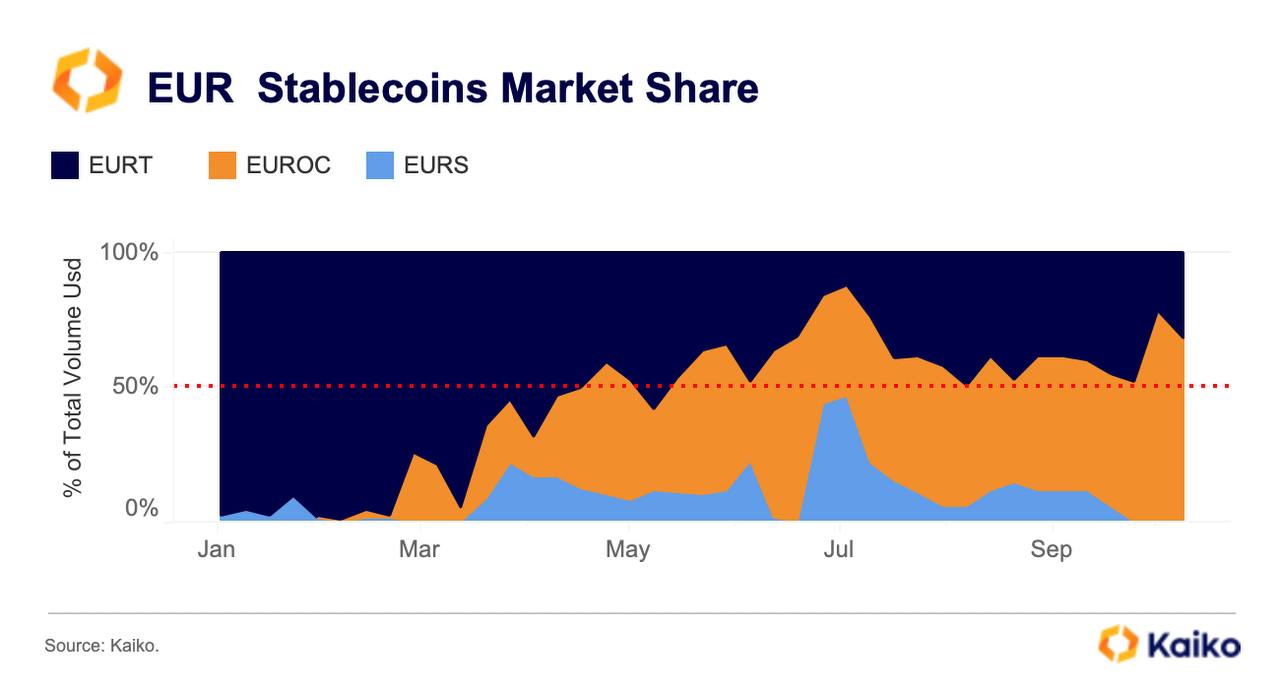 However, cryptocurrency aggregators show a slightly different picture. According to CoinGecko, Stasis' EURS is the largest EUR-backed stablecoin, with approximately $133 million in market capitalization.

EURC took the second place with $54.8 million, followed by EURT with roughly $39 million. It is unclear if CoinGecko takes into account liquidity on a multi-chain level.
Kaiko's analysts noted that even though stablecoin issuers have started fuelling the market with liquidity after the interest rate environment has since changed, the overall adoption of the Euro market remains low in the crypto industry.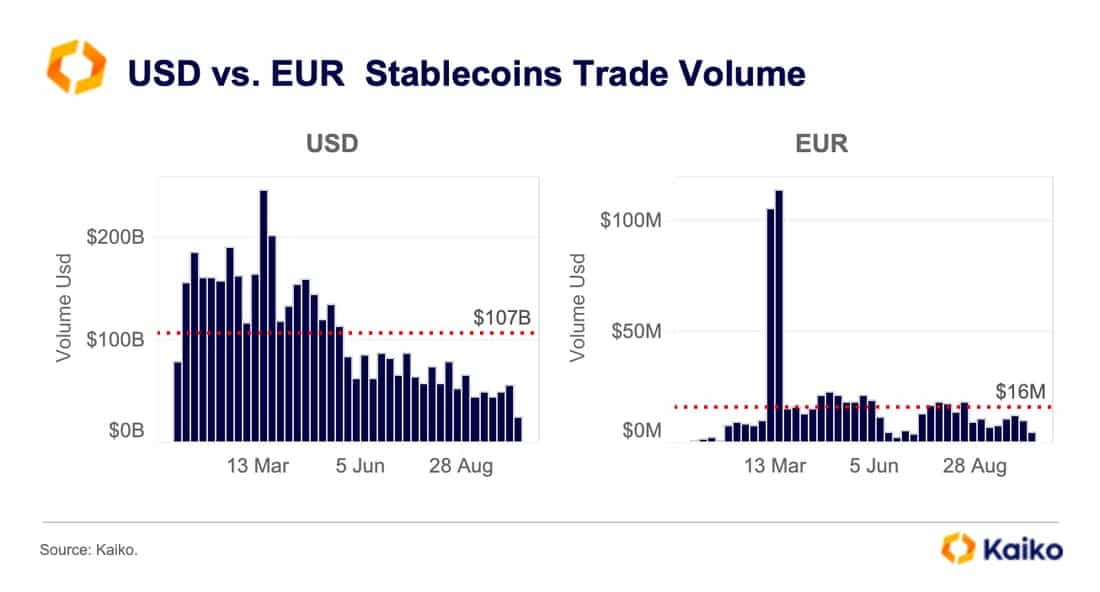 For instance, average weekly volume for USD-backed stablecoins was $107 billion, a significant gap compared with just $16 million for EUR-backed stablecoins. Nonetheless, analysts see a promising future for the market given that the European Central Bank recently announced a preparation phase for a digital euro.
Meanwhile, Circle is doing its best to hold the reins. As crypto.news reported, the Boston-headquartered company recently integrated EURC into Stellar's blockchain infrastructure in a bid to expand support for the stablecoin on other networks as EURC already operates on Avalanche (AVAX) and Ethereum (ETH).