USDC Supply on Ethereum Blockchain Overtakes that of USDT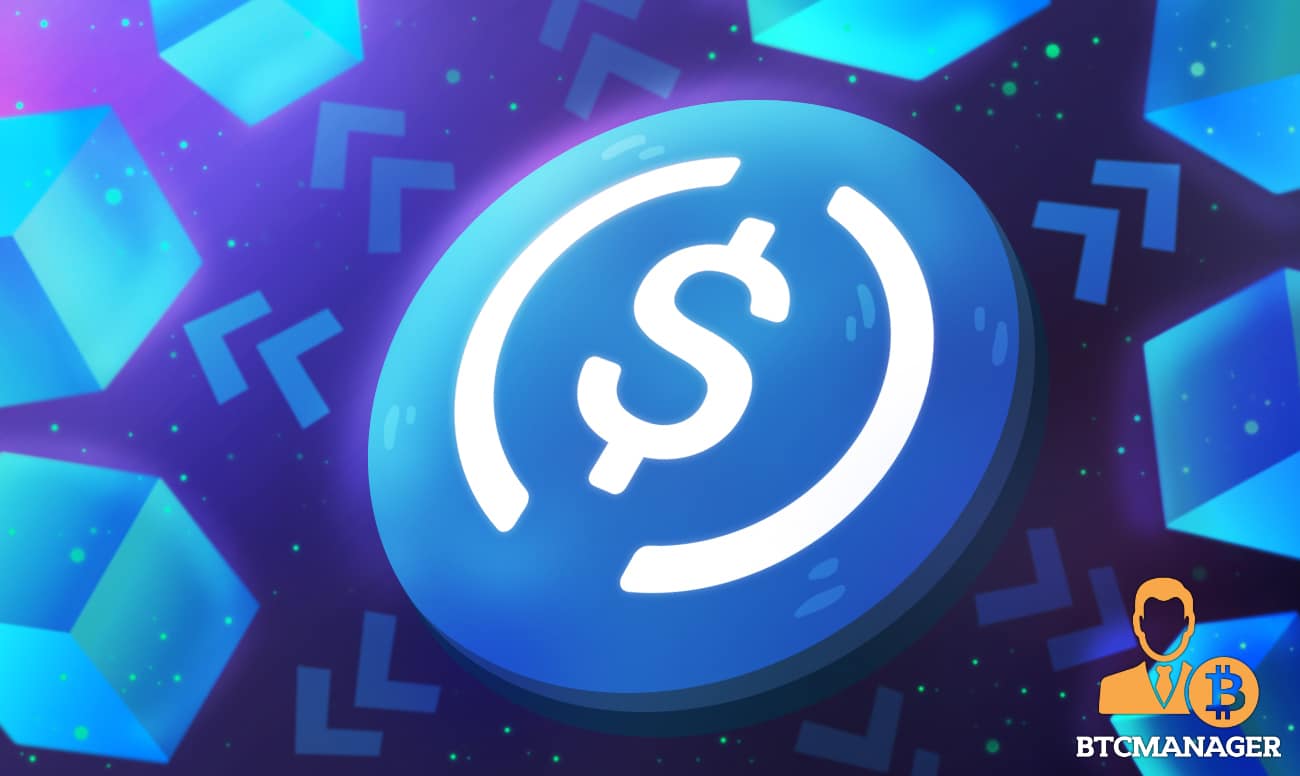 USDC supply on the Ethereum blockchain has eclipsed that of the leading USD-pegged stablecoin USDT.
USDC Continues to Gain Traction

According to a recent report by The Block, the total supply of the USDC stablecoin on the Ethereum network has overtaken that of USDT for the first time.
Notably, the current total supply of the USDC stablecoin on the Ethereum network sits at 39.92 billion compared to USDT's total supply of 39.82 billion on Ethereum.
That USDC now has a greater supply on the Ethereum blockchain than USDT is a significant feat for the former as, to date, the crypto markets have typically been dominated by USDT.
While USDC has been in the industry for several years too, it has spent most of its time being the second-largest stablecoin behind Tether in terms of market cap.
Several factors can be held responsible for USDC overtaking USDT on the Ethereum network such as its rapidly rising use in the decentralized finance (DeFi) landscape.
For the uninitiated, stablecoins are usually responsible for the bulk of token transactions on DeFi protocols such as Curve, Uniswap, Sushi, and others.
Speaking to The Block, a spokesperson from Circle said:
"As digital asset markets trend up or down, both scenarios tend to generate increased demand for USDC — especially during significant market moves."
The spokesperson added that the demand for USDC is largely dependent on the market movement.
For instance, when markets rise, new investors convert their fiat holdings into stablecoins such as USDC to move their capital on to crypto trading platforms. Conversely, when markets take a hit, investors tend to minimize their risks by converting their crypto holdings to stablecoins such as USDC.
Along the same lines, Tether CTO Paolo Ardoino told The Block that USDT differs from its competition in that its demand is largely driven by centralized exchanges such as Coinbase, Kraken, Binance, and others.
On the flip side, other stablecoins such as DAI, UST, among others, rely mainly on DeFi platforms to boost their supply, Ardoino added.
USDC Expands to Other Chains

While USDC's total supply on Ethereum is greater than that of USDT, the latter still reigns supreme when all blockchains are taken into consideration.
In related news, BTCManager reported that USDC is available on some of the leading smart contract platforms such as Tron, Hedera Hashgraph, Avalanche, and others.