USDC Stablecoin Goes Live on Tron (TRX) Blockchain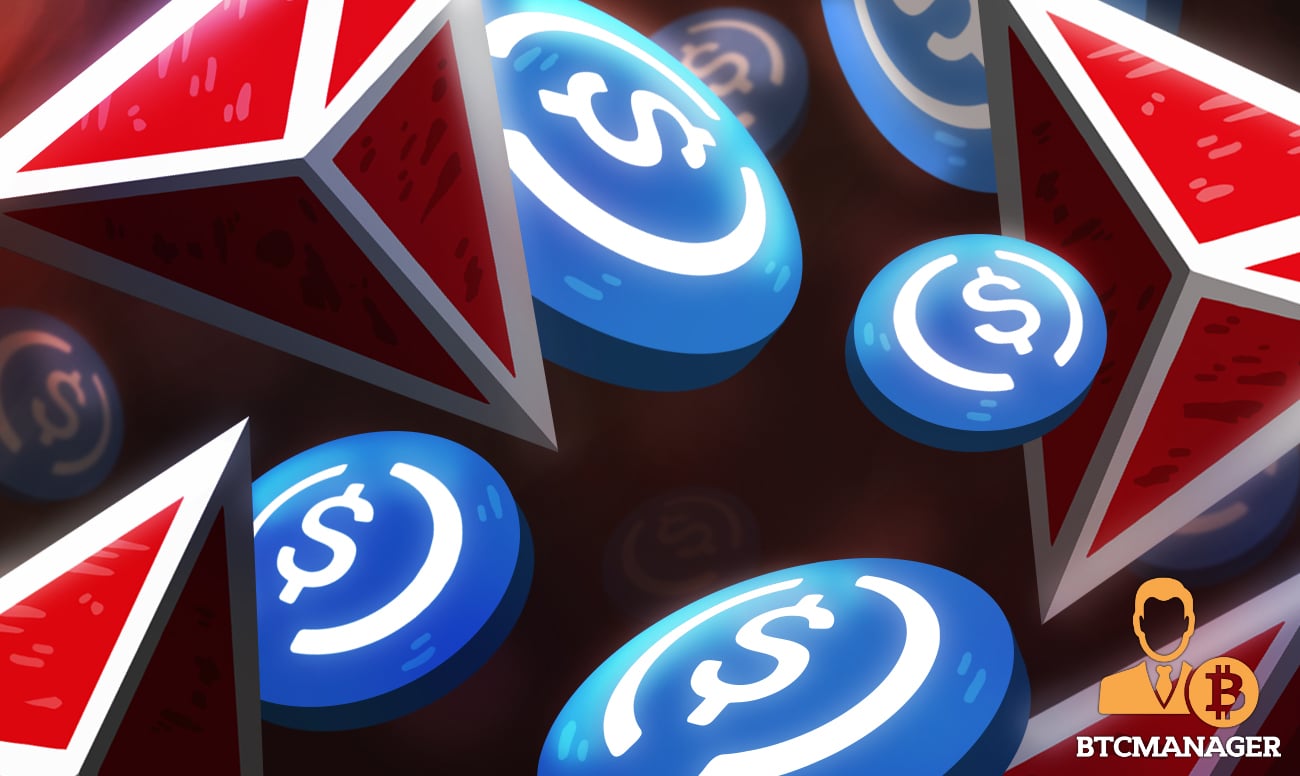 Leading USD-pegged stablecoin USDC is now functional on the Tron (TRX) blockchain.
USDC Now Live on Tron
USDC, a digital currency tied to the price of the U.S. dollar is now available on the Tron network, a report by Coindesk confirms.
For the uninitiated, USDC is jointly issued by cryptocurrency exchange Coinbase and payments firm Circle via the consortium named CENTRE.
As reported yesterday by BTCManager, CENTRE is mulling expanding the issuance of USDC on several more public blockchains such as Tron, Avalanche, Celo, Flow, Hedera, Kava, Nervos, Polkadot, Stacks, and Tezos.
Two of the aforementioned blockchains are now compatible with USDC, namely Tezos and now, Tron. In an official statement issued today, Circle said the availability of USDC on Tron will expand the stablecoin's access to millions of more users across Asia.
The firm noted in a press release:
"Supporting USDC on multiple blockchains reinforces Circle's commitment to growing the internet economy and creates network effects that will establish USDC as the standard means of value transfer across the internet."
With this, Tron has become USDC's fifth public blockchain network. Commenting on the development and citing "unending demand" for USDC on Tron, Justin Sun, said:
"I cannot wait to see what end users are able to do with USDC."
In the same vein, Circle CEO, Jeremy Allaire, noted:
"TRON has built a very large and highly successful blockchain platform and network, and is one of the most widely used in stablecoin transactions. We're excited to bring the benefits of a trusted dollar digital currency such as USDC to this growing ecosystem of users and developers."
Can USDC Eclipse Tether (USDT)?
The inflating demand for stablecoins in the rapidly budding crypto industry has led to multi-billion dollar market caps for several fiat-pegged digital currencies in the space.
For instance, consider the largest stablecoin by market cap, USDT. In April this year, USDT's market cap shot past a whopping $50 billion amid rising demand for the stablecoin.
In comparison, USDC's market cap recently hit $25 billion, facilitating transactions worth more than $700 billion. Whether USDC is able to outshine USDT as the largest stablecoin in the world remains to be seen.