USDC issuer has no "material exposure" to FTX and Alameda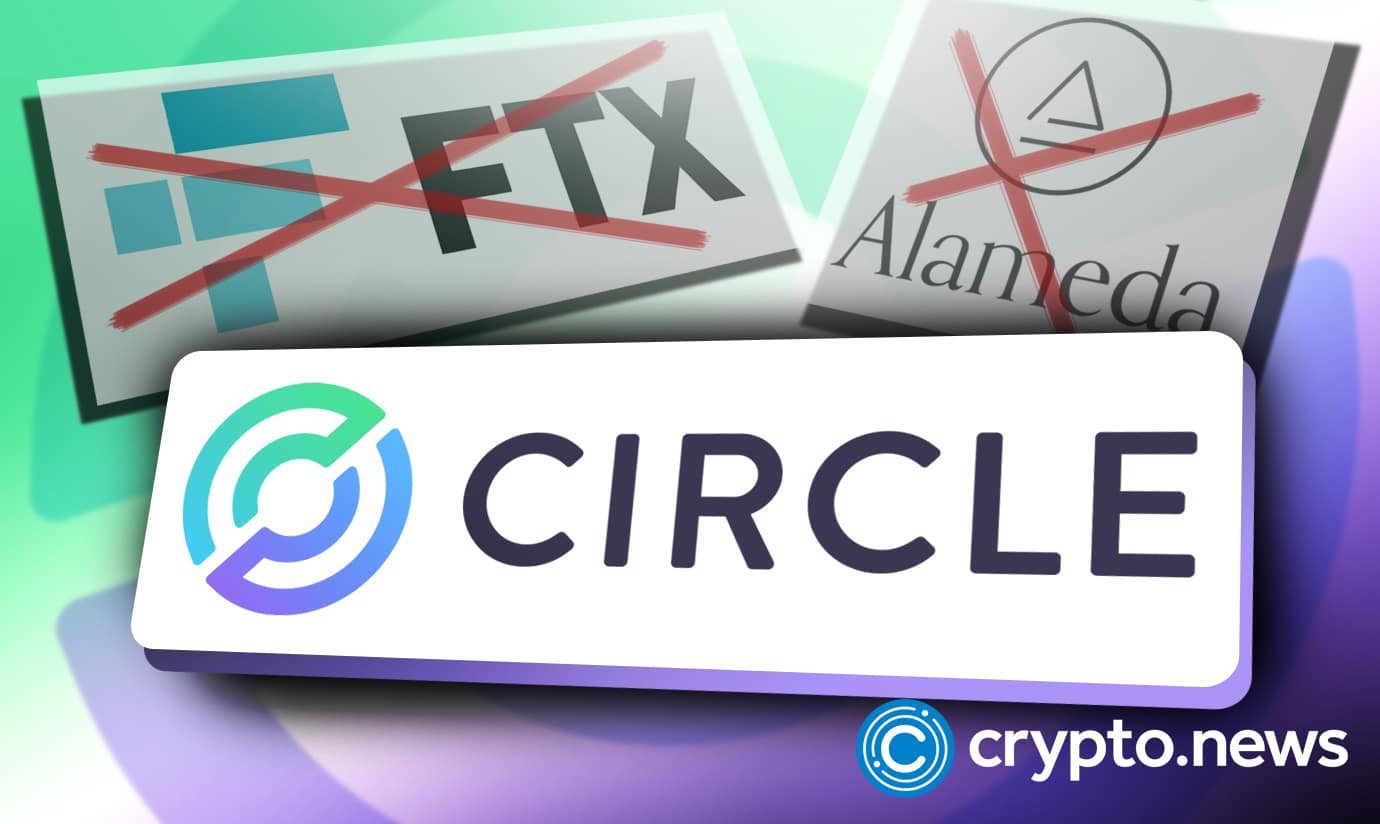 Jeremy Allaire, Circle's CEO, has reassured the USDC community, and crypto at large, that they are "safe" since the stablecoin issuer has no material exposure to FTX, the cryptocurrency exchange, and Alameda Research, the trading and investment arm founded by Sam Bankman-Fried, the founder of FTX.
In a tweet on November 9, the CEO said he was "dispelling noise", saying beyond the normal business relationship between Circle and Alameda, the firm has never extended loans to FTX or Alameda, neither have they received any FTT as collateral. Jeremy said they are but "tiny" equity holders of FTX, and the exchange, in turn, have a small equity position in Circle. Besides FTX, the CEO clarified that they have invested in other mainstream cryptocurrency exchanges like Coinbase, Kraken, and Binance US.
Jeremy's remarks
Following Binance's announcement on the liquidation of its FTT tokens, in a last-ditch effort to prevent the exchange from collapsing, FTX announced it had decided to sell itself to competitor Binance. This led to concerns about the status of FTX's investments in other cryptocurrency companies, such as Circle. In 2021, Circle concluded a $440 million fundraising round that included several investors, including FTX.
Jeremy stated that FTX has been using Circle Payment APIs for 18 months to provide card and ACH services for customer transactions. He later adds that for BTC/ETH liquidity, Circle's beta cryptocurrency payments system leverages FTX and other exchanges.
Jeremy confirmed that the Alameda company had been a long-time client of Circle, utilizing the company's USDC services.
"Alameda, for production and redeeming of USDC purposes, has been a long-time user of Circle's USDC service. The same product and use guidelines apply to all our institutional clients."
To maintain USDC settlement flows with their clients, Circle retains a tiny percentage of USDC currency reserves with Silvergate. In custody with BNYM, the US government notes having a maturity of three months or less comprising 80% of the USDC reserves. For the advantage of owners of USDC, the remaining cash reserves are kept in entirely segregated accounts spread among 7-8 institutions.
Jeremy: Circle is governed by high standards and precise accountability
Circle, the stablecoin issuer, seeks to uphold extremely high standards of openness and accountability. The firm's CEO also said in the Twitter thread that the company was a standard public filer with the SEC and held to the most excellent standards of transparency, audit, and risk management since the firm is in the process of becoming a listed company on the NYSE.
Jeremy concludes his thread by saying that the company will continue to pursue higher levels of oversight, citing an example of the recently launched Circle Reserve Fund, a government money fund managed by BlackRock and subject to SEC supervision.
Circle aims to offer daily transparency into the reserves backing USDC and independent oversight. The firm believes that such events are meant to force all participants in the industry to hold cryptocurrency to a higher standard, one rooted in both practice and the law and marked by increased openness and responsibility.