VeChain (VET) Unveils New Block Explorer and Ledger Wallet Interface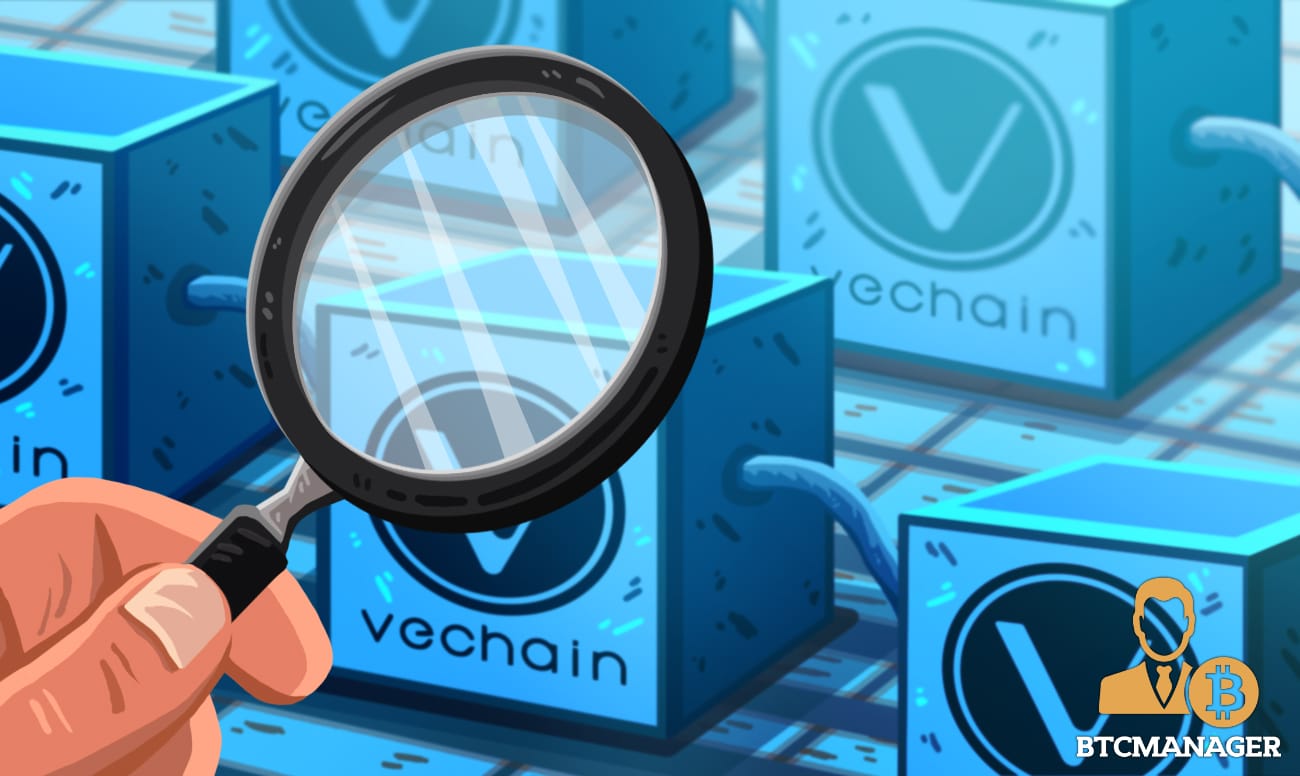 VeChain (VET), a distributed ledger technology (DLT) project that claims to be focused on revolutionizing the supply chain ecosystem and improving business processes, has announced the launch of its new official VeChain Block Explorer and VeChain Sync Ledger Wallet Interface. The move is due to the sudden discontinuation of the existing VeForge services by Totient Labs, a member of the VeChain development community. The new VeChain blockchain explorer will go live by the end of November, according to a blog post on October 20, 2019.
Totient Dumps VeChain 
Totient Labs, a blockchain startup and member of the VeChain community that developed the VeForge Explorer and VeForge Vault for Ledger Wallet has decided to discontinue its services to VeChain, leaving the latter with no choice but to launch its new official block explorer and user interface for Ledger wallet.
As stated in its blog post, despite supporting the Totient team with both financial and other resources needed for the continuous growth of the startup, including connecting Totient Labs with VC firms and investors for their project, and making the firm's VeForge Explorer and VeForge Vault the official block explorer and Ledger integration interface for VeChain, the Totient team has decided to dump VeChain and move on.
VeChain said:
"Unfortunately, it is to our surprise that we and the Community had been given a sudden, last-minute short notice by Totient Labs today (20 October 2019) that they have decided to discontinue their VeForge services including the Explorer and Vault on Monday, 21 October 2019 12:00 PM PDT."
VeChain Forges Ahead
To overcome this great challenge, the VeChain team has decided to switch to the VeChain Official Blockchain Explorer and the VeChain Sync Official Ledger Wallet, two new, official solutions developed and maintained in-house by its core development team.
Interestingly, VeChain has hinted that its new block explorer will come with richer features, including robust APIs for third parties such as decentralized applications (dApps), integration with Token Registry and Application Hub to enable dApp developers and VIP180 token issuers to easily add their token or dApp info to the explorer and a host of other exciting features.
Though the new VeChain block explorer will not be available until the end of November 2019, the team have made it clear that token holders and exchanges can use the VeChain Insight block explorer to get information about transactions, accounts, tokens and more, while it puts finishing touches to the official block explorer.
Ledger users, on the other hand, will not be able to access their tokens when Totient shuts down the VeForge Vault Interface. However, VeChain says users' VET and VIP180 tokens remain safe and its working with the Ledger team to improve the VeChain app on Ledger.
VeChain says once the work is complete, Ledger users will be able to access their funds via its desktop wallet and Syn dApp browser.
In related news, earlier in June 2019, BTCManager informed that VeChain had inked a huge deal with Walmart China to ensure food safety with blockchain technology.
At press time, VeChain (VET) occupies the 34th position on the top 100 cryptos table. The price of VeChain (VET) sits at $0.003365, with a market cap of $186.59 million as seen on CoinMarketCap.