Venezuela's President Says Petro Cryptocurrency Critical to Economic Recovery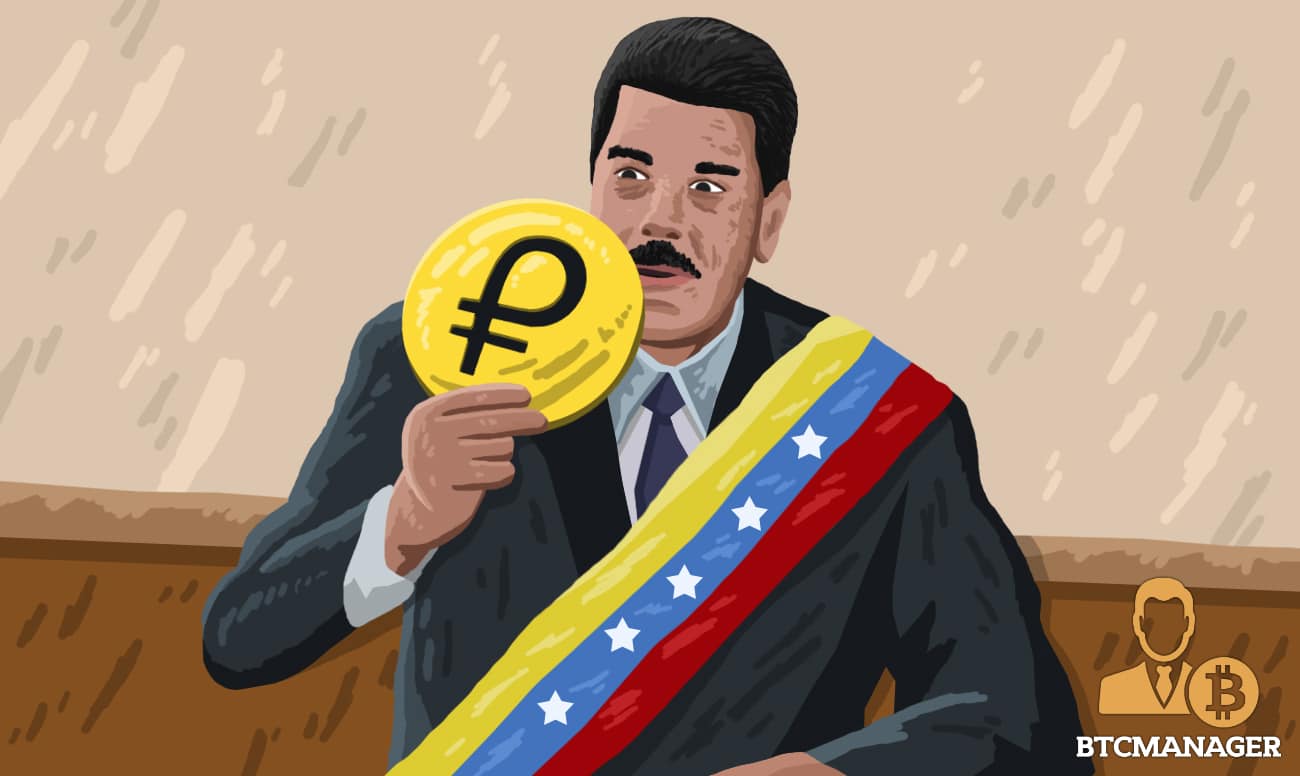 Venezuela's President Nicolas Maduro says Petro — the state-issued crypto, will be a major focus of the country's government in 2020. Despite previous attempts to promote utility for the national cryptocurrency, public tokens like Bitcoin (BTC) and Dash are seeing the most adoption within the economically troubled country.
 Petro Will Be the Currency for Everything in Venezuela
According to Bloomberg, the Venezuelan government will focus more effort on making Petro a pivotal part of the country's economy. In an address to Parliament on Tuesday (January 14, 2019), President Maduro remarked:
"We're opening a path to a new economy, to break old protocols and bureaucracies. The crisis forced us to strengthen our creative capacity, to find answers where we didn't have them, to seek innovative strategies to overcome difficulties and adversities."
As part of the economic revival plan, President Maduro says the government will begin selling part of its crude reserves in Petro. Venezuela's President also declared that citizens will be mandated to pay utility bills and file tax returns in Petro.
Also, Venezuela's President said airlines operating in Caracas — the country's capital must pay for aviation fuel in Petro. Back in 2018, the government decreed that Petro would be the accepted payment means for passport fees.
Since its launch back in 2018, the state-issued crypto backed by Venezuela's crude reserves has yet to achieve meaningful adoption within the country. Instead, Bitcoin and Dash continue to be popular within the country.
As previously reported by BTCManager, such is the extent of the popularity of Dash in the country that it is being used as an example of the crypto's utility potential. Even government-owned oil firms have been known to pay suppliers in Bitcoin.
Escaping Dollar Hegemony and Fighting the Mafia
Part of the issues hampering the adoption of Petro is the apparent difficulty in obtaining the national crypto and the unwillingness of businesses to drop the U.S. dollar. However, President Maduro maintains that apart from driving economic recovery, increased Petro adoption will also stop the money flow into criminal organizations.
Venezuela is also working towards creating a payment system powered by cryptocurrencies. The move is part of efforts by Maduro's administration to move away from the dollar-denominated international trading market.
Apart from a crippling economic downturn, Venezuela is suffering from U.S.-imposed sanctions with Washington actively backing opposition to Maduro's government. Like Venezuela, other countries like Iran and Russia are also exploring similar international payment systems outside of mainstream channels like SWIFT.