Victoria Harbourcats: Another Sports Franchise Begins Accepting Bitcoin, Ethereum, and Litecoin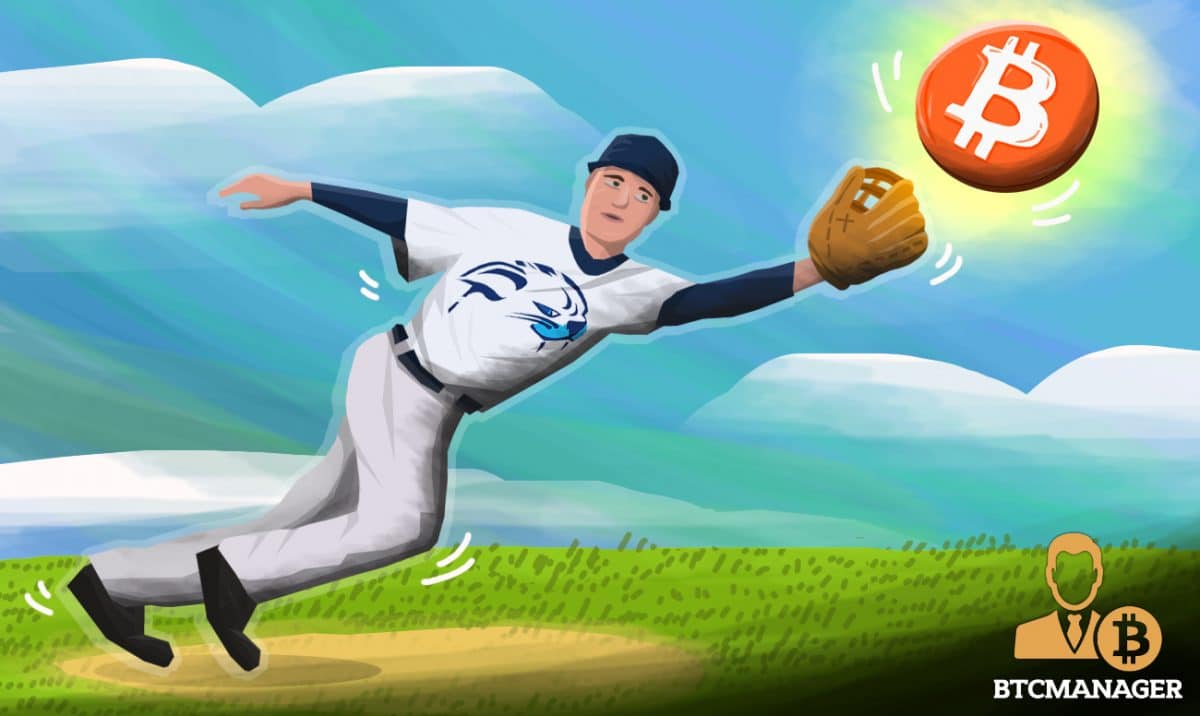 A Canadian baseball team from Victoria, British Columbia have taken it upon themselves to act on the positive comments made by the country's Finance Minister at Davos last week. In an announcement made on January 30, 2018, the Victoria Harbourcats stated that they would be the first Canadian sports franchise to accept cryptocurrencies as payment.
Baseball Tickets for BTC, ETH, and LTC
The organization explained that at current, they would only be accepting bitcoin, ether, and litecoin for season tickets and corporate sponsorships. Management has also specified that, if need be, other cryptocurrencies may be introduced. When asked to comment on the subject, managing partner Jim Swanson described the decision as just another move in the way of good business:
"This is simply being with the times. It's an emerging method of doing business, and we're pleased to be among the leaders in the sports world on this. We are not afraid of new territory."
The interest in expanding the selection of virtual currencies comes as no surprise, as smaller transactions for team apparel, concessions, and game day tickets would arrive with a hefty transaction fee. Despite only using these top three coins, the organization is confident that the move will nonetheless attract additional sponsors and attention to crypto markets at large.
Swanson explained that the decision was no simple task and that the general manager, Brad Norris-Jones, "has spent a lot of time looking into [the idea]." As such, the staff have been trained on how best to deal with cryptocurrency transactions.
Want to pay with bitcoin? The @HarbourCats have you covered. Victoria will be the first sports team in Canada to accept cryptocurrency. https://t.co/z5GKlPhtCu

— West Coast League (@WCLBaseball) January 30, 2018
Norris-Jones added the following optimism behind his decision:
"This will open up more opportunities for working with the HarbourCats, and hopefully also bring additional awareness to these currency markets."
Canada and Crypto
At the World Economic Forum held in Davos, Switzerland last week, the governor of Canada's Finance Minister explained his sentiments on cryptocurrencies. While not entirely opposed to the tenets of bitcoin, for example, Bill Morneau is eager to cut out any illicit activities associated with the sector.
The governor of the Bank of Canada (RBC) was more adamant in his sentiments, explaining his intentions to protect Canadian citizens from another "tech wreck," referring to the plunge in tech stocks in June 2017.
Still, talks have emerged of co-opting a virtual currency and adopting it nationwide. However, it is uncertain whether such a currency would utilize a blockchain.
The world will nonetheless watch the handful of sports teams in both the United States and Canada as they move along with their new venture. Both the Dallas Mavericks and the Sacramento Kings of the NBA preceded the Harbourcats in accepting bitcoin, while London's Arsenal FC recently announced a sponsorship with California-based CashBet, a crypto gaming platform.