English Soccer Giant Arsenal FC Catches the Cryptocurrency Bug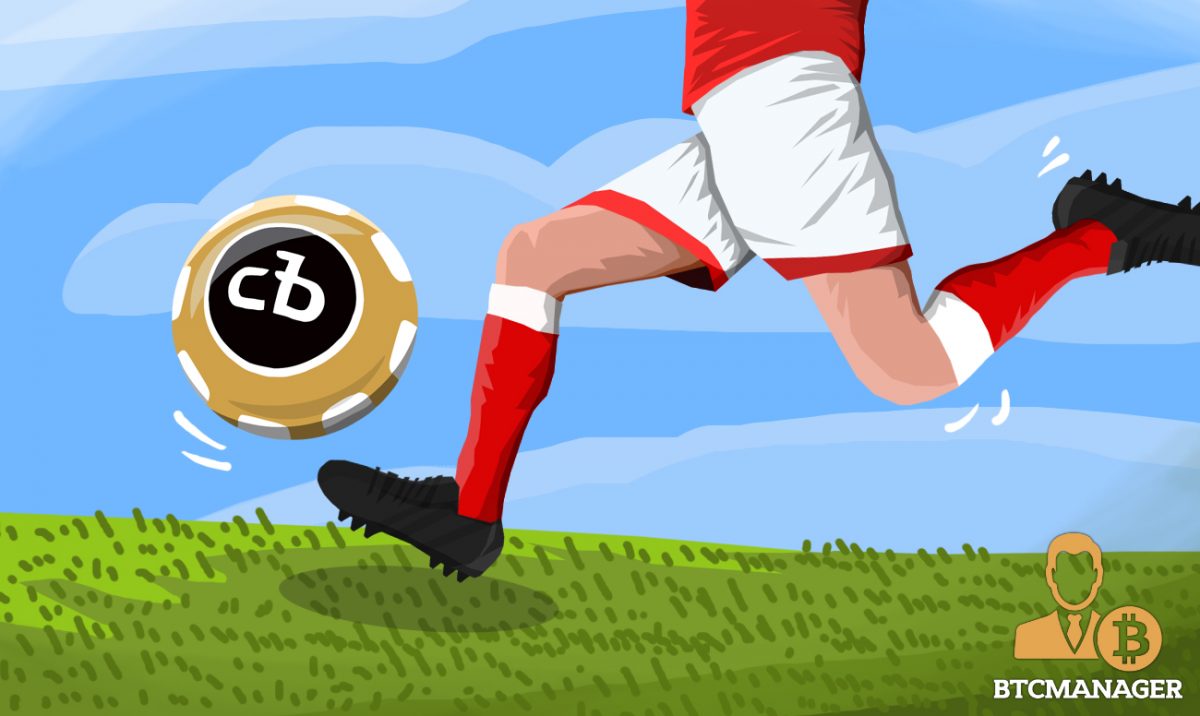 Arsenal football club, one of the wealthiest and most famous soccer teams in the world, have allied with CashBet Coin.
Arsenal is an American-owned football club nicknamed the "Bank of England" back in the twenties and thirties for its high spending. In the 2016/2017 football season, Arsenal was ranked the sixth richest football club in the world by Deloitte, raking in a massive $609 million in revenues.
The Premier League heavyweights have now indeed gone a step further into the future by becoming the first top-tier football club ever to ink a deal with a firm in the fast-paced, cryptocurrency world.
CashBet Coin
CashBet Coin (CBC) is the brainchild of the CashBet gambling platform. The California-based firm launched its CBC Pre-sale on January 24 with the crowdsale kicking off on March 20, 2018.
A total of 430 million CBC tokens will be issued by the CashBet team, with a conversion rate of 1 CBC = $0.50. The organizers of the Initial Coin Offering are looking to raise roughly $40 million from the exercise. The accepted payment methods are bitcoin, ether, and litecoin.  
According to iGaming Business, CBC can be used for payments on casinos and websites supported by CashBet.  
The Chief executive and co-founder of CashBet, Dr. Mike Reaves, expressed his excitement and optimism saying:
"With our ICO for CashBet Coin, we are actively targeting a global, multi-billion dollar marketplace of iGaming content providers, operators, and players. We are delighted to do so in partnership with one of world football's true giants in Arsenal, enabling us to build our brand and engage this audience in a meaningful way."     
Arsenal FC have also written an official statement welcoming their newest and first ever cryptocurrency partner. Arsenal's chief commercial officer, Vinai Venkatesham said, "We are pleased to welcome CashBet Coin as our partner. We are looking forward to working with CashBet Coin as they launch their new cryptocurrency."
CashBet is looking to leverage on the popularity of Arsenal and the power of the English Premier League, being the league with one of the most massive followings worldwide, with every game watched live by roughly 80 million football fans globally.
The North London club has the fifth largest fan base in the world of football, having 142 million fans, thirteen premier league titles, thirteen FA cups, and an active social media presence. That's not all; Arsenal is said to be the most popular football club in China, with a Chinese version of their website.
With this great partnership, CashBet has now joined other highly reputable brands like Emirates Airlines, Gatorade, Puma and Vitality Insurance who have all benefited immensely from the significant exposure the Arsenal brand has to offer.
Although CashBet is regulated by the Gambling Commission in the United Kingdom, Initial Coin Offerings remain unregulated, and following the SEC's chairman's remarks on ICOs recently, the UK stands as one of the last safe spaces regarding regulation for this new method of fundraising.