Vision Hill Advisors Wants to Build a Better Bitcoin Benchmark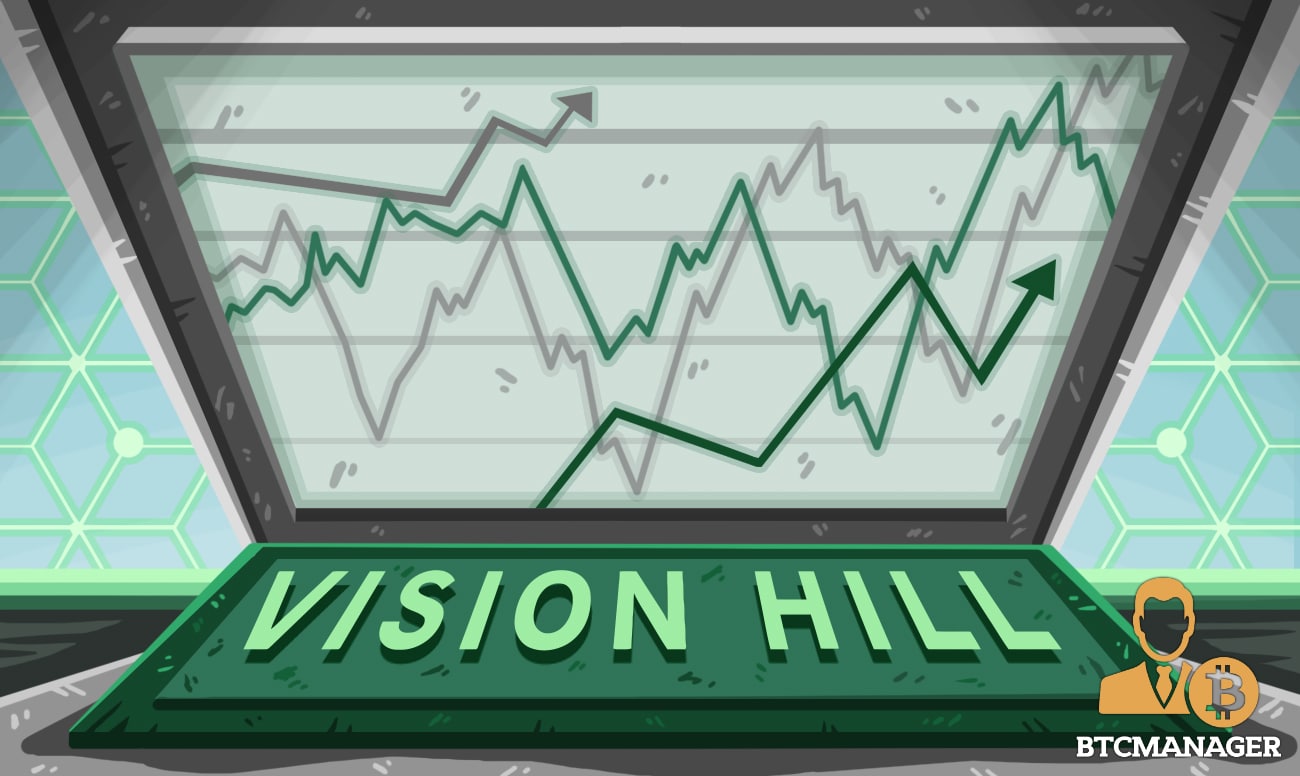 Vision Hill Advisors, cryptocurrency fund managers, carving themselves in the niche, published a report on September 20, 2018, proposing a new framework that could be used as a benchmark within the crypto asset industry.
Hedge Fund Manager vs. Independent Investment
As users purchasing cryptocurrency are exposing to themselves to an asset class that can either give them triple-digit returns or wipes out their entire balance in an instant, the need (and advantages) of asset management still exist.
Vision Hill Research boasted the higher returns crypto hedge fund managers earned, with managers outperforming by 560 bps in Q2 of 2018 compared to independent users investing in bitcoin alone.
Hedge fund managers had only taken a loss of 4.3 percent compared to bitcoin's nearly ten percent loss within the same period. While Vision Hill's proposal isn't a fully fleshed out benchmark, but rather a rough draft or starting point for others to build on, it also serves as a call to action for the community.
Not one, but Three
One of the first marks made within the Medium post describes the vastly underutilized private side of the crypto market. While growth has been made (and is still being made) within the public side of things, Vision Hill argues that not taking advantage of the increase occurring on the flip side is leaving money on the table.
While many people are aware of the public assets such as Bitcoin and Ethereum, there is another option. The paper splits the entire crypto market into three market segments:
Public Crypto Market
Private Crypto
Crypto-enabled
Being aware of holding positions and considering all three when adjusting strategies is crucial when optimizing one's risk/reward ratios.
Public Crypto Market
This market is the one that anyone can access if they have a computer and the know-how. While there is still plenty of growth being made in this section, and plenty of new users projected to enter the market for the foreseeable future, this isn't the whole picture.
CoinMarketCap values the entire market above $220 billion, which is a drop in the bucket compared to traditional asset industries. But compared to 2008, this is not only a testament to how far Bitcoin has come in nearly a decade but also how much room the pioneer cryptocurrency has yet to grow.
Private Crypto Market
While Vision Hill estimates this slice of the pie to only be between $10 to $15 billion, this number should grow at an accelerated pace when more institutional investors enter the market as regulation further develops.
This side of the market includes private token sales, such as the ones from Filecoin, Blockstack, and DFINITY to name a few. Also included would be private presales or certain portions of public ICOs that have been purchased through back channels as well.
Also included in this market, similar to transactions made in traditional venture capital markets, are simple agreements for future equity/tokens (SAFEs and SAFTs), where a business will raise capital through allowing investors to lock in ownership at a given valuation.
Crypto-Enabled Markets
Thirdly, Vision Hill defines this section as bootstrapped business models that are repositioned towards crypto or create new businesses within the industry.
Law firms switching gears to work on regulation or to help exchanges with money remittance license would be an example of tailored businesses, while companies like Bitmain, Purse, and even the launch of cryptocurrency specific news outlets like BTCManager would be an example of a new business.
This space should also see large jumps of growth, rather than a linear appreciation due to the way it works. If a certain $500,000,000 company begins to integrate crypto, it's as if a light switch has turned on, and that value can then be accounted within this slice of the pie.
With time, the three markets will work together to create new problems that need solutions. Opportunities for monetization will lead to usage and lead to even further growth.
Build a Better Benchmark
So, while the paper then goes onto discuss the different kinds of investment methodologies, as well as the merits and disadvantages of each of them, as of now, whether any investment strategy is "good" or "bad" depends on what you compare it against. This fact in itself is where the main problem lies.
While most would assume benchmarking against Bitcoin would be smart, which is true in some cases, but it would not be an accurate way to measure up exchange arbitrage for example. The same can be said for active funds comparing themselves against passive index funds within the crypto space as well.
As of now, Vision Hill is gathering data from fund managers that are willing to send over performance figures. While there are undeniable problems with self-reporting, Vision Hill looks to combat this by only selecting managers that report on a regular basis.
This data will be used to compare like-minded managers under specific investment strategies to benefit all parties involved in the long run.