Vitalik Buterin and Armstrong Discuss Ethereum PoS Change as Merge Approaches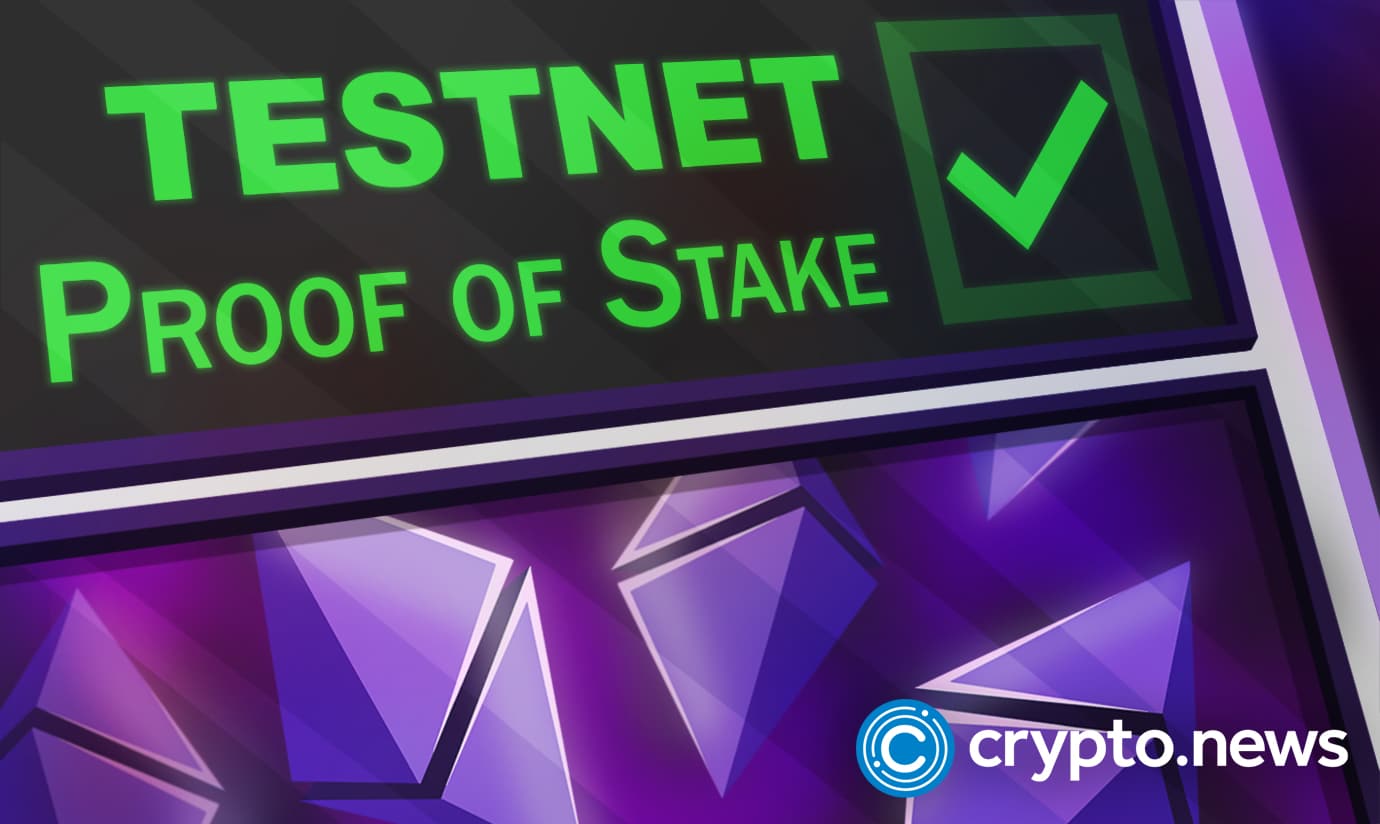 Vitalik Buterin, the co-founder of Ethereum, and Brian Armstrong of Coinbase, think that their support for Ethereum's imminent transition from a proof-of-work (PoW) to a proof-of-stake (PoS) consensus is the result of a gradual change in perspective and positive community initiatives.
PoS Was Once Questionable
On the Around the Block podcast, the two joined Coinbase procedure expert Viktor Bunin for an insightful discussion about The Merge, which is scheduled to occur in mid-September 2022.
Buterin thought back to his past of examining proof-of-stake as a viable consensus protocol for the Ethereum blockchain, which was first regarded with mistrust because of several unresolved issues that seemed to make it unprofitable.
The Ethereum co-founder claims that one of the project's initial blog entries from 2014 presented an algorithm dubbed slasher, which introduced the idea that a node would be punished for voting for activities that were inconsistent with one another:
This was my effort to answer the "nothing-at-stake" issue, as described by detractors of proof-of-stake. In a proof-of-work system, you have to perform twice as much work to build on top of two blocks, but in a proof-of-stake system, you may just sign as many documents as you like.
Buterin thought that adding an apparent punishment for signing activities that dispute one another would be a workable solution. Through 2014, the research examined the security presumptions that Ethereum would need to depend on with PoS and to determine whether PoS may be safer than PoW by requiring slashing fines to reduce staked deposits rather than pledging bonuses.
Proof-Of-Stake Vs. Proof-Of-Work
PoS is a kind of consensus method distinct from the established proof-of-work model. Since its inception, the Ethereum mainnet has relied on proof of work, supporting more established blockchains like Bitcoin.
The "work" in proof of work is done by extractors, who use their processing capacity to validate transactions and add blocks to the blockchain as part of mining. Although evidence of work is beloved by those who support it and claim it is the most reliable method, the procedure is awful for the ecosystem, which is a significant reason why Ethereum switched to proof of stake. After all, proof of stake functions somewhat differently.
The system will depend on vetted organizations known as validators to authenticate transactions once Ethereum is proof of stake, essentially ending extraction on the platform.
Vitalik's Comment On Proof-Of-Stake Being Eco-Friendly
While sharing the Ethereum Foundation tweet, Buterin commented, saying:
Heads up: Even though the merge is coming around Sep. 10-20, the Beacon Chain hard fork is on Sep. 6." Before then, be sure to inform your clients!
The integration won't take place immediately, as Buterin pointed out. The Bellatrix update on the Beacon Chain will kick things off, and after about a week, the merge will probably go into effect on September 15.
This is due to how complex and challenging the merge is: Proof of stake will replace Ethereum's current proof-of-work consensus mechanism. Presently, the Beacon Chain, the Ethereum proof-of-stake chain, and the Ethereum mainnet, or the primary public system utilized by everybody, coexist. However, Ethereum will be entirely PoS when the two mix post-merge.