Vitalik Buterin and OmiseGo Announce $1Million in Donation to Refugees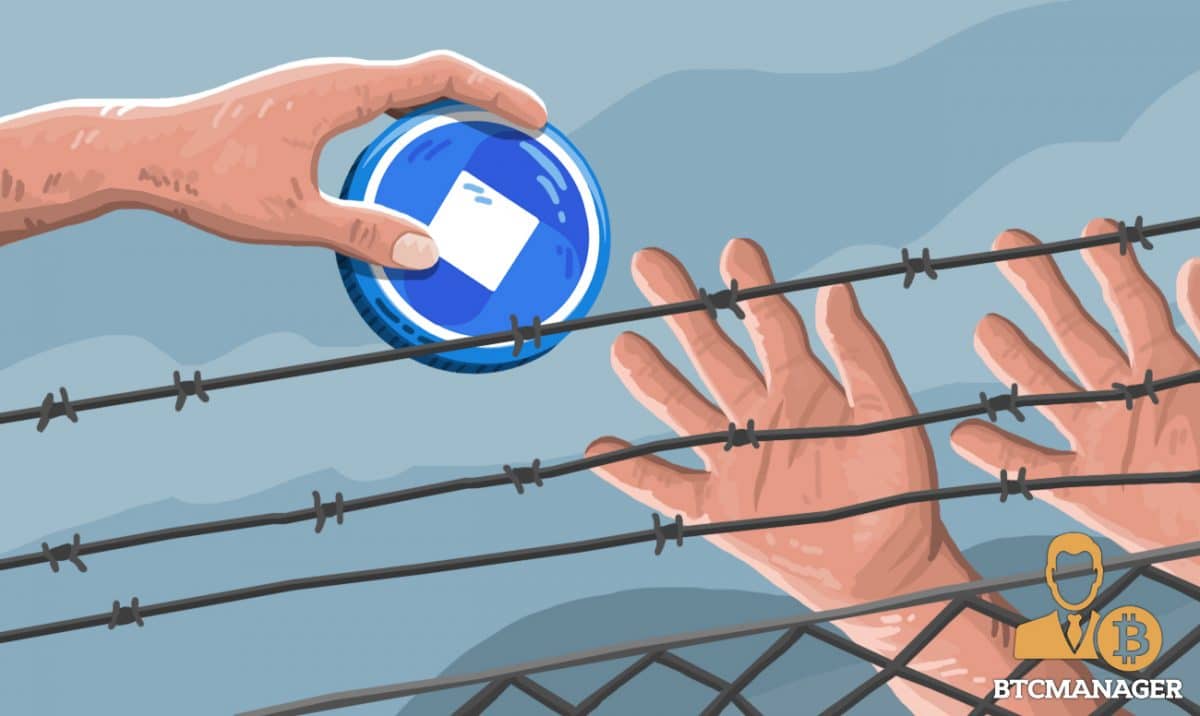 Whoever thought the Lambo-buying millennials who've made fast fortunes from early cryptocurrency investments are good-for-nothings, thought extremely wrong. According to latest developments, OmiseGo and Vitalik Buterin, the founder of Ethereum, are donating $1 million worth of OMG tokens directly to refugees living in extreme poverty.
OMG's Tryst With GiveDirectly
This bout of generosity comes after many individuals in the cryptocurrency space have found themselves members of the newfound 'crypto-rich' community.
And surprisingly so, they are willing to put these quick bucks to honourable use.
OmiseGO has partnered with the fundraiser 'GiveDirectly' for donation as both of these organizations have similar views – the ones that aim at providing "alternatives to legacy systems, enhancing accountability."
According to the official statement:
"Refugees are a perfect population to serve through this effort. The world is in the midst of a refugee crisis, with more than 65 million displaced from their homes. [Many] also find it difficult to re-enter the formal financial system as they lack appropriate local documentation. They are precisely the people we wish to see benefiting from the "unbanking" effect that OMG is designed to create. We're excited to plug them back in, transfer funds, and let them get to work."
Buterin No Stranger to Philanthropy
The 24-year-old Buterin made another ETH Donation in February 2018 to the SENS Research Foundation. They are a charity organization for treating age-related disorders, and Buterin made a $2.4 Million donation in ether.
OmiseGo (OMG) is a project Buterin holds in close regards and has spoken highly of it.
Right now my favorite token model is OMG-style staking tokens. Reasons:

* Not a medium-of-exchange token
* Clear valuation model (expected discounted future tx fees minus node operation cost)
* Requires running node to get returns, not passive income (so more legally defensible)

— vitalik.eth (@VitalikButerin) December 12, 2017
The company is a public Ethereum-based financial technology for use in mainstream digital wallets, that enables real-time, peer-to-peer value exchange and payment services agnosticly.
Keeping in line with this donation, OMG's slogan is "Unbank the banked," which states its vision to provide better financial services for everyone, especially people in developing countries and locales which lack traditional banking infrastructures.
'Tis the Season of Sharing!
As earlier reported by BTCManager, Ripple had donated a significantly larger amount of $29 million to support public schools in the United States. However, this in no way undermines the donation put together by OmiseGO and Buterin.
The donation made by Ripple was made in XRP, Ripple's premined digital currency, to DonorsChoose.
The foundation is a US-based 501 non-profit organization that enables users to donate directly to public school classroom projects.
Lesser Known Org Makes $5 Million Donation
Another organization that has actively donated large amounts of bitcoin to good doing is The Pineapple Fund.
This anonymously operated beneficiary donated a total of $1 million to the Open Medicine Foundation, an organization involved in research for ME/CFS (myalgia encephalomyelitis / chronic fatigue syndrome) and other related chronic complex diseases.
This donation was made recently, on January 14th, 2018.
After receiving an outpour of gratitude and encouragement on social media platforms, The Pineapple Fund surged its donation up to $5 million. Indeed, recognition and empowerment take donations to a different level.
As such, we can only hope these crypto giants continue distributing their newfound wealth in sorely needed areas.