Voyager Digital Given the Go-Ahead to Return $270 million to Customers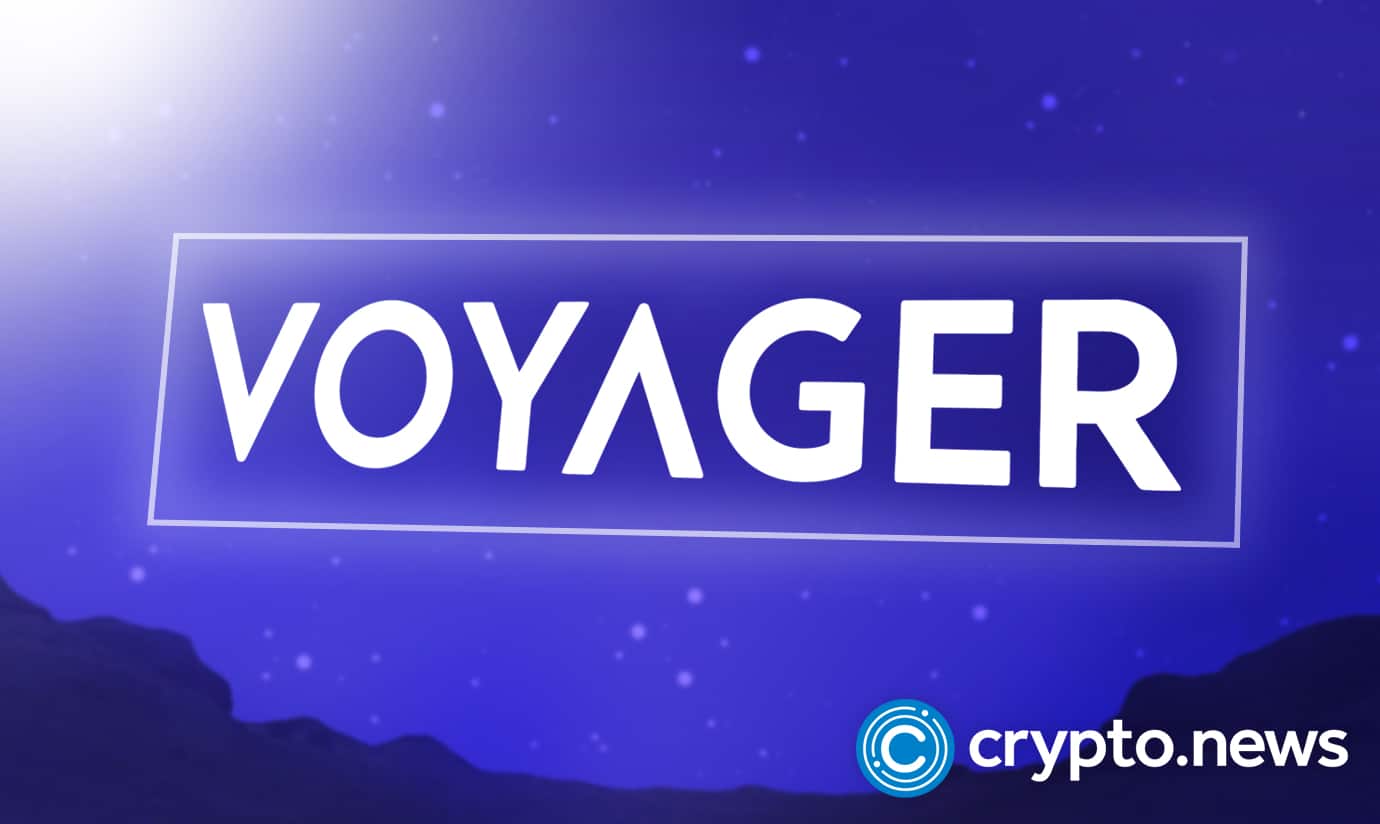 Crypto lender Voyager Digital got the green light to refund customers their money. According to a report by the Wall Street Journal on Thursday, the United States Court in New York has permitted crypto firm Voyager Digital Holdings Inc to reimburse $270 million in customer cash.
Voyager Seeks Silver Lining in Months of Dark Clouds
Judge Micheal Wiles, overseeing Voyager's bankruptcy, was against Voyager's contention against its customers' funds. According to the Journal, Wiles ruled that the firm provided a "sufficient basis" to support its contention that customers should be allowed access to the custodial account held at Metropolitan Commercial Bank.
The recent market turmoil has caused several firms to struggle in the wake of the ever-changing ecosystem. Voyager is among those firms, and it just filed for Chapter 11 bankruptcy last month, which puts a hold on all civil litigation matters and allows companies to prepare turnaround plans while remaining operational.
Based on the bankruptcy filing, the firm estimated that it had more than 100,000 creditors. Nevertheless, Voyager had between $1 billion and $10 billion in assets and liabilities of the same value.
Tussle Between Voyager and Watchdogs
Lately, Voyager has faced some scrutiny from regulators who were against some of the firm's claims. In particular, the Federal Reserve and the Federal Deposit Insurance Corp (FDIC) ordered Voyager to cease and desist from making "false and misleading" claims that the government protected its customers' funds.
The regulators argued that Voyager's accounts differed from what their customers were told. For example, the watchdogs claimed that the company only had a deposit account at Metropolitan Commercial Bank. Furthermore, customers investing through Voyager had no FDIC insurance.
A letter from the Federal Reserve and the Federal Deposit Insurance Corp (FDIC) issued last Thursday stated that Voyager had misled customers by claiming their funds with the company would be covered by FDIC.
A joint statement by the regulators ordered the company to remove all misleading information within two business days of receiving the letter. The regulators were against the firm's actions and claimed they would not preclude the agencies from taking further action against the company in the future.
The Journey of Crypto Lending Services
Crypto lending platforms like Voyager grew during the COVID-19 pandemic at a large scale and got exposed to many potential customers globally. The rise drew depositors with high-interest rates and easy access to loans that traditional banks rarely offered.
Nevertheless, the recent downfall of two significant tokens in May sparked a major collapse in crypto markets, significantly hurting crypto lenders.
Voyager hired several advisers last month to aid in their financial operations. They included: Moelis & Company and The Consello Group as financial advisers, Berkeley Research Group LLC as a restructuring adviser, and Ellis LLP as legal advisers.