Wasabi Wallet Developer Raises Alarm over Malware Masquerading as Wallet Site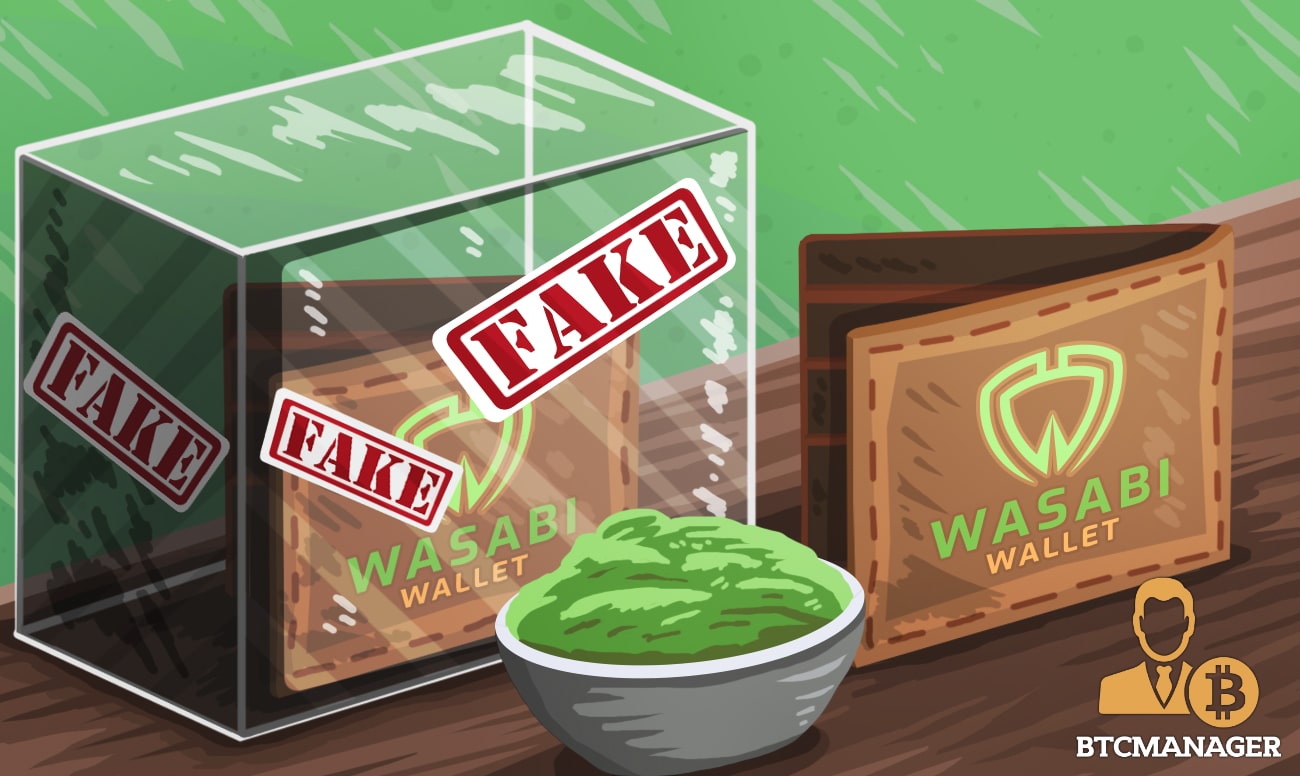 Cryptocurrency scammers have created a fraudulent website that contains links to the popular Wasabi cryptocurrency wallet. However, Wasabi co-founder nopara73 discovered on March 21, 2019, that one of the links is actually malware that links Windows OS users to an entirely phony website.
Designed to Attack only Windows Users
The discovery was shared by Wasabi developer, who's only known identity is nopara73, via a Tweet to say the fake version of the wallet, www.wasabibitcoinwallet.org seems to have been designed to attack only Windows users. As per the statement, the fraudulent Wasabi Wallet clone has a page where prospective users are expected to download Wasabi with four alternative options for operating systems such as Mac, two for Linux and Windows. He tweeted:
The first malware that pretends to be Wasabi: https://t.co/08VrjnrVsr

Notice only the Windows download link points to their own website, the rest is to our GitHub? pic.twitter.com/t7jKViESZ2

— nopara73 (@nopara73) March 21, 2019
While the Mac and two Linux operating systems all link to the original Wasabi wallet https://wasabiwallet.io/ that is hosted by Github, the Windows button doesn't link to the original wallet when clicked but instead downloads a suspicious file from the counterfeit website to the user's device.
A favorite Bitcoin Wallet
Soon after the Tweet announcing the discovery of a fake wallet, nopara73 posted a new screenshot showing he had scanned the downloaded file with antivirus but didn't detect any problem with a new tweet that stated:  
https://twitter.com/nopara73/status/1108659418680516608
Wasabi is a rather popular wallet that uses an open-source platform and is intended to provide users with highly secure storage for their cryptocurrency. The wallets have gained popularity in several countries, and in 2018 it was named as one of the leading wallet options for cryptocurrency users in Iran. The use of cryptocurrencies is prohibited by law in Iran even though the ice seems to be breaking as a result of tough sanctions by the United States.  
Gives Users Greater Privacy 
Wasabi is particularly popular due to its CoinJoin obfuscation feature. CoinJoin sends several transactions in batches, mixes them up and then sends the transactions to their respective recipients. That makes it impossible for anyone to track funds on the blockchain from the sender to the user, giving users greater privacy.
Regardless of the ongoing restrictions, Soheil Nikzad, a board member of the Iran Association of blockchain believes the country sees daily bitcoin transactions worth over $10 million daily, and most of these transactions are executed on Wasabi wallets. A fake version of a trusted cryptocurrency wallet brings serious financial risk, and the effect can be quick and devastating. Fortunately, news about this fake Wasabi site has come out fast before it spreads and wreaks havoc.