Wave Financial Looks to Tokenize $20M Worth of Kentucky Bourbon Whiskey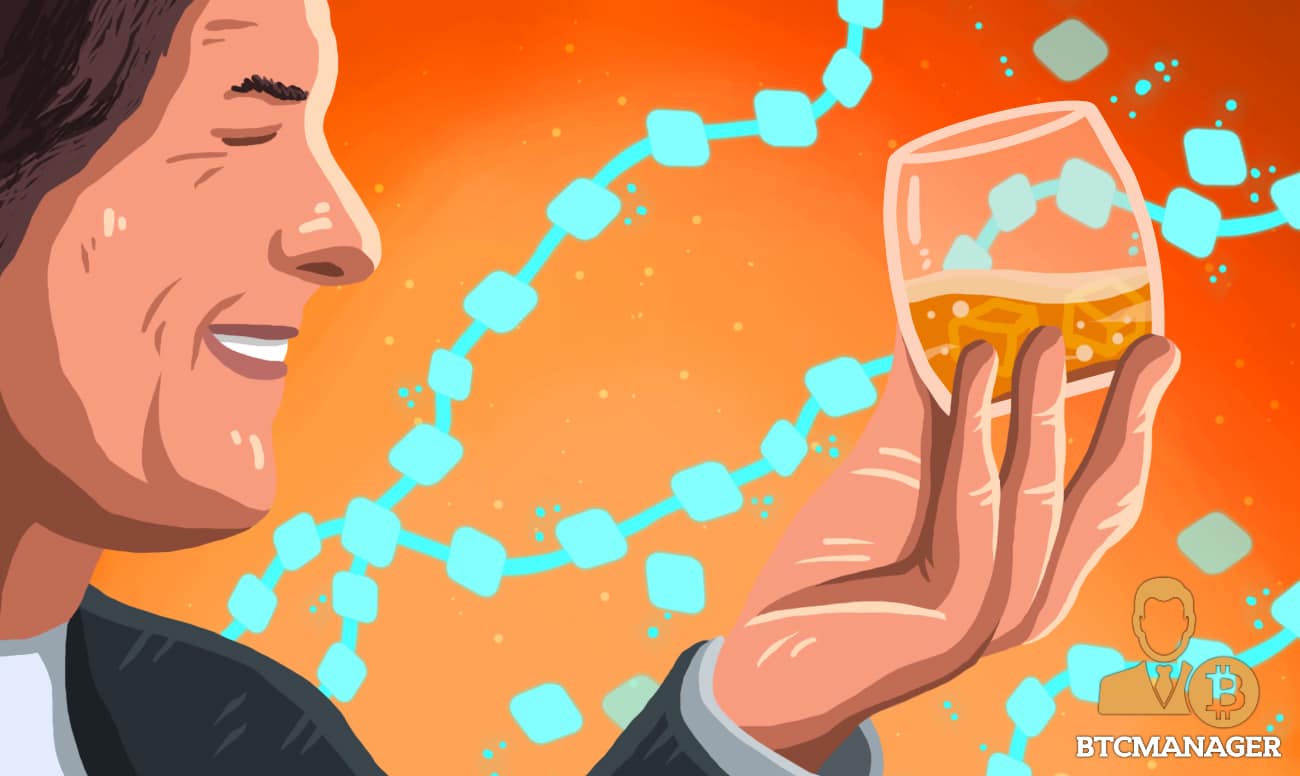 Wave Financial Group, a regulated crypto-focused digital assets management firm, has joined forces with whiskey maker, Wilderness Trail Distillery, to tokenize $20 million worth of bourbon whiskey and make it available to accredited investors via a new fund called the Wave Kentucky Whiskey 2020 Digital Fund, reports Institutional Asset Manager on March 18, 2020.
Wave Puts Whiskey on the Blockchain
Per sources close to the matter, in 2018, whiskey was the most exported U.S. spirit, and it is predicted that international sales of the premium drink will grow by 3.6 percent and 4.5 percent from 2020 to 2023.
Now, in an effort to make it possible for investors to diversify their portfolios into the U.S. whiskey industry and take advantage of the huge returns on investment bourbon whiskey has to offer, Wave Financial is looking to transform whiskey into a new digital asset class via tokenization.
Benjamin Tsai, President at Wave and manager of the Wave Kentucky Whiskey 2020 Digital Fund said:
"The Wave Kentucky Whiskey 2020 Digital Fund offers investors a rare opportunity to access this unique asset class traditionally unavailable due to high upfront costs and purchase minimums, low liquidity, scarcity of production capacity, and technical know-how. Waves partnership with leading distiller Wilderness Trail leverages Wave Financial's expertise with Wilderness Trail's operational excellence."
Exponential Value Appreciation 
Specifically,  Wave has made it clear that it plans to tokenize between 10,000 to 20,000 barrels of bourbon whiskey worth roughly $20 million and accredited investors will be able to purchase tokens backed by the notoriously scarce Kentucky Bourbon whiskey.
Unlike other consumable products that perish after a short while, whiskey gets better with time and becomes even more valuable, due to its natural aging process. This makes it possible for the price of the bourbon whiskey to surge from $1,000 per barrel when first distilled to $4,000 or more a few years down the line.
With tokenization, investors will now be able to gain exposure to the value appreciation of bourbon whiskey. 
The firm says investors will be able to trade their whiskey-backed tokens at any price they wish and it's also looking to create a secondary market for the token in collaboration with some security token exchanges.
The team says the token will only be available to accredited investors from around the world. It plans to conduct its token sale in three major phases. Phase1 begins at the end of March, phase2 takes place in June, while the final phase will go live in September 2020.
Investors will get their whiskey-backed token one year after the token sale, in accordance with the SEC's guidelines.