WazirX Crypto Exchange Secures Fresh Banking Partnership with India's Kotak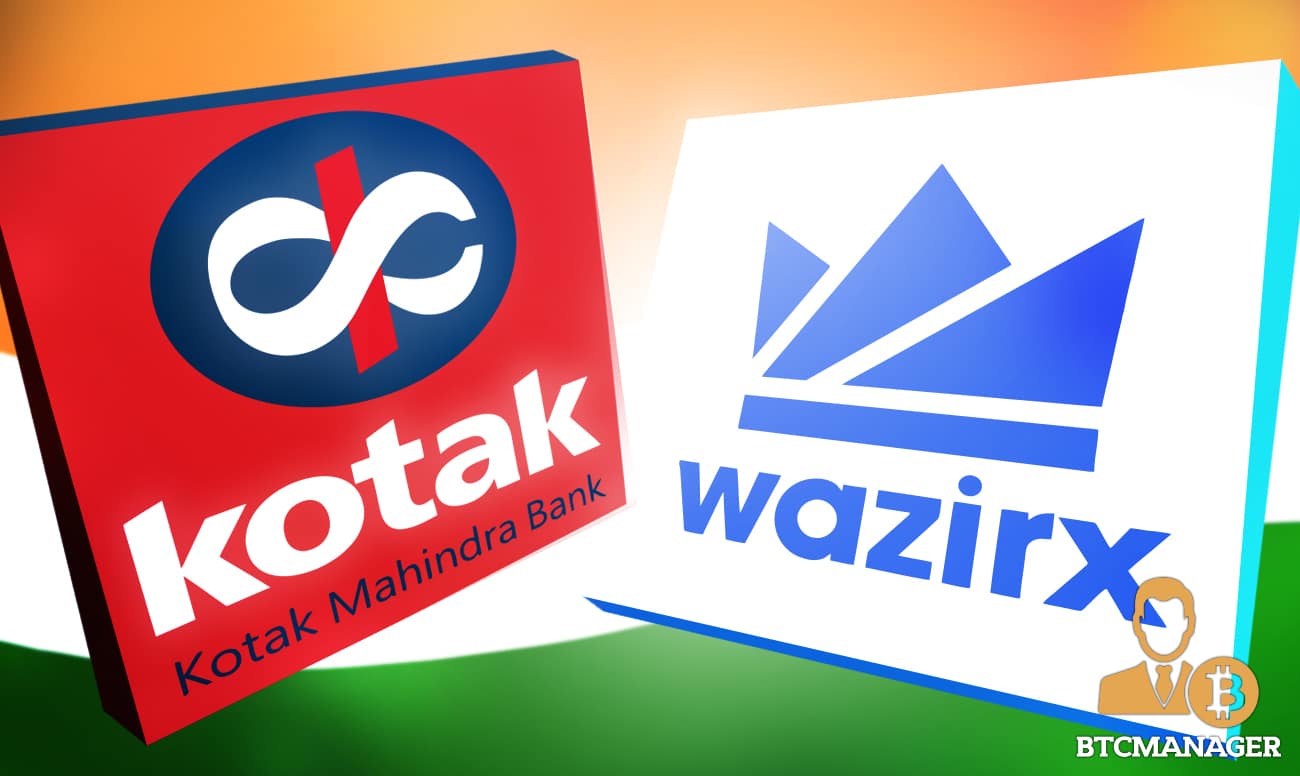 WazirX has successfully opened a bank account with Kotak Mahindra Bank of India. Lenders in the nation are still wary of crypto-linked businesses despite the fact that the Supreme Court has since lifted the RBI's blanket ban on these platforms.
WazirX Welcomed by Kotak
In a landmark move that could represent a glimmer of hope for India's embattled cryptocurrency ecosystem, Kotak Mahindra Bank, India's third-largest private sector bank, has now opened its doors to crypto.
Per sources close to the matter, Kotak Mahindra has revealed that it has now opened a bank account for WazirX and the latter will now be able to receive funds from or send withdrawals to its customers in the nation, once the necessary paperwork and KYC processes get completed.
"WazirX has opened an account with Kotak which can be used to receive and pay money to investors trading on the exchange. The account is yet to become operational. Paperwork, KYC, and some testing are on," an anonymous source told India's ET.
Brighter Days Ahead for India's Cryptospace?
While the news of WazirX's banking partnership with Kotak Mahindra, which is one of the heavy hitters in India's finance sector should not be big news under normal circumstances, the fear uncertainty and doubt that has surrounded the country's crypto space in recent years, has however made the latest development a massive breakthrough for crypto enthusiasts in the country.
In April 2018, the Reserve Bank of India (RBI) mandated all financial institutions under its purview to stop rendering services to bitcoin (BTC) trading venues and other crypto-focused businesses, citing money laundering and market integrity concerns.
The hugely criticized RBI directive has triggered a mass exodus of crypto-related businesses and blockchain talents since 2018. Though the draconian policy could not survive for long, as India's Supreme Court finally struck it down in March 2020, lenders in the region remain wary of crypto exchanges.
While a good number of notable figures in India, including tech magnate Nandan Nilekani who is the chairman of Infosys, an IT consulting company, have urged the government to look more positively at cryptocurrencies, regulatory dark clouds still abound in India's crypto ecosystem.
As reported by BTCManager in July 2021, India's Finance Minister, Nirmala Sitharaman made it clear that the nation is putting preparations in top gear to regulate crypto in the state.
With Kotak now embracing crypto, it remains to be seen whether more lenders will follow suit in the coming months.