Web3 market size to hit $12.5 billion by 2028 powered by blockchain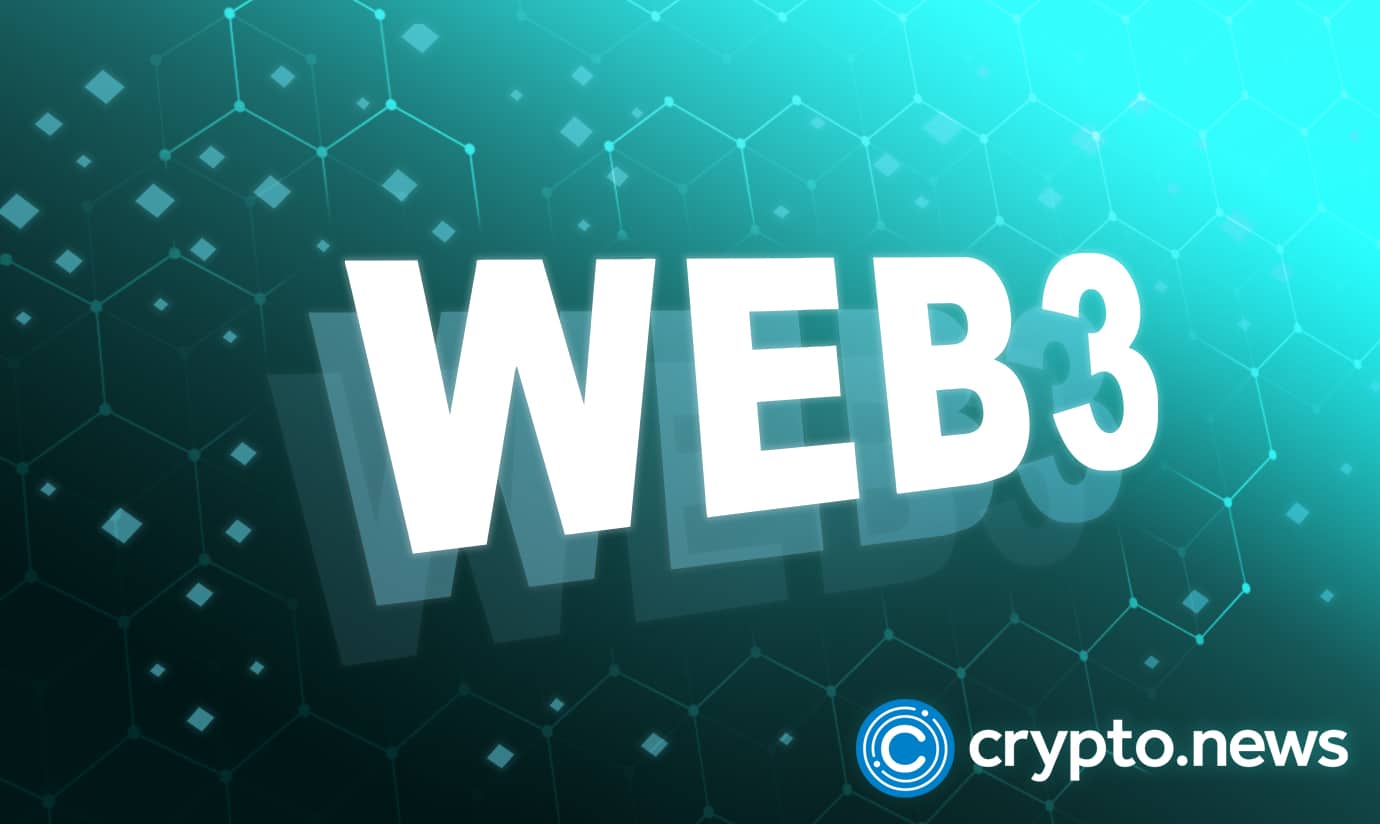 The global Web3 blockchain market size is expected to grow to USD 12.5 billion by 2028 at a Compound Annual Growth Rate (CAGR) of 38.2%, with blockchain technology and artificial intelligence (AI) among its primary driving force, according to a research piece released by ReportLinker on November 22, 2022.
Blockchain technology fueling global Web3 surge
ReportLinker, a research company that uses artificial intelligence (AI) to deliver market data and forecasts, has published a research report entitled "Global Web 3.0 Blockchain Market Size, Share & Industry Trends Analysis Report By Application, By Blockchain Type, End Use, By Regional Outlook and Forecast, 2022 – 2028."
According to the report, the global Web 3.0 blockchain market is expected to reach $12.5 billion by 2028, rising at a market growth of 38.2% CAGR during the forecast period. In addition, the research identified artificial intelligence, machine learning, and innovative technologies like blockchain as critical factors behind the development and adoption of Web 3.
"Using blockchain technology, Web 3.0 can revolutionize internet usage. It can give the Internet an entirely new dimension. Individuals can purchase, own, sell, and profit from the sale of their digital material in the form of NFTs. Once Web 3.0 is extensively used, many blockchain applications, such as smart contracts and decentralized applications (dApps), will gain popularity," the report stated.
ReportLinker noted that the COVID-19 pandemic would significantly impact the Web 3 blockchain industry adoption. In addition, the increased need for digital payment services due to the pandemic will drive the use of web3 technology in developing these financial infrastructures to boost digital payment solutions.
Decentralization is key
Since one of the strong points of blockchain technology is decentralization, the researchers believe that this key feature is vital to the Web 3 blockchain market, coupled with the nascent technology's ability to foster information traceability, speed, and transparency in digital payment systems.
"A transaction in cryptocurrency can occur in minutes or seconds, which propels the adoption of the web 3.0 blockchain market." the report continued.
Despite the bullish outlook, the researchers have also highlighted some significant challenges that could hamper the growth of the Web3 blockchain sector, one of them being the increased possibility of cybercrime due to low regulatory structures in the industry.