Weiss Ratings Responds to Critics of Ethereum, Bitcoin, EOS, NEO and Cardona Grades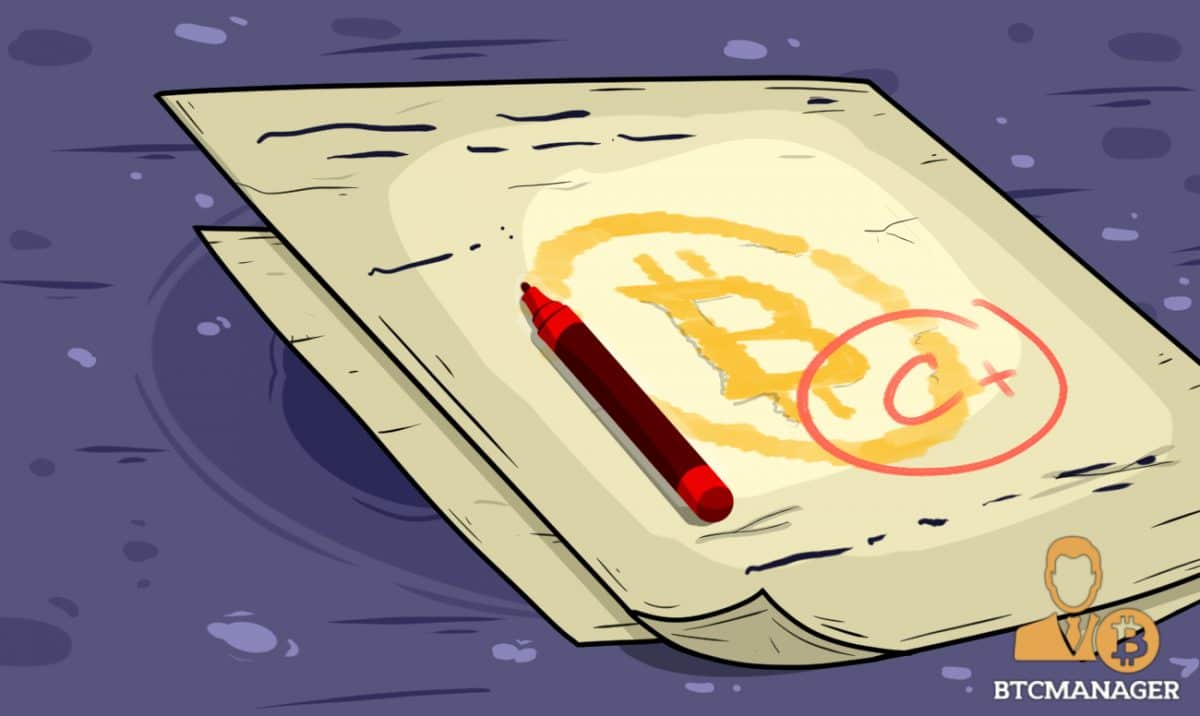 Weiss Ratings, the leading rating agency for financial institutions, released a 14-page report in response to ongoing criticism and controversy from crypto enthusiasts for giving bitcoin a meager C+ rating.
Weiss Ratings launched its first cryptocurrency rating service on January 24, 2018, trouncing several hurdles. The Florida stationed company issued letter grades to cryptocurrencies based on a model that examines many data points.
Controversy Over Ratings
Before the official release of the Weiss grades for cryptocurrencies, its website encountered a DDoS attack from Korean hackers. After the DDoS attack, fake grades flooded the social media and the web.
In a statement, the founder of Weiss Ratings Martin Weiss said:
"Our ratings are based on hard data and objective analysis. But they're bound to create controversy, including some grades that may come as a surprise to some people."
One thing, Weiss pointed out was indeed correct; the ratings will surprise many and raise controversies in the crypto space.
https://twitter.com/RedditBTC/status/956278596846411777
The Weiss model grades based on two sub-models; Risk and Reward, Fundamentals and Technology. The report specifies precisely how bitcoin ranks on each of these factors.
Risk and Reward
Bitcoin has been falling back in competition with altcoins. Even considering the price surge in 2017, Bitcoin investors have received less ROI than other altcoins. In 2017, bitcoin's price spiked by 1,500 percent, in comparison ripple's price had surged by 23,000 percent. Hence when it comes to rewarding, altcoin investors have made more than investors in bitcoin alone.
The risk incurred by taking the pioneer currency into a portfolio is self-explanatory, but this has been made very clear in January 2018.
Referring to the accuracy of the Weiss Model, the report continues:
"However, that is not an issue with the design of our ratings model. Rather, the model is appropriately reflecting an inconvenient truth about the extreme volatility and risks in the marketplace."
Fundamentals
The agency acknowledges bitcoin's performance regarding usage, security, and developer contribution. However, it has ranked low when it comes to network capacity and centralization. Both these factors are evident as Bitcoin has suffered from network congestion and high transaction fees for quite some time.
The report posits that Bitcoin facilitates only four transactions per second and, on average, each transaction costs $10. Moreover, only five huge mining pools control over 70 percent of the hashtrate, thus making it more centralized.
Technology
The Weiss report also highlights the fact that bitcoin loses its grade due to lack of governance. The problem with bitcoin is that it cannot comfortably upgrade due to inadequate governance. The crypto space is evolving rapidly. Hence it is important to upgrade and adapt to make it more scalable and sustainable. Bitcoin's blockchain is not as scalable as modern blockchains.
The report states, "Bitcoin has the strongest brand and the early-mover advantage. But others have the latecomer advantage, the ability to hit the ground running with legacy challenges mostly resolved and new features for the future."
The Weiss awarded both Ethereum and EOS with a B grade while grading Steem a B minus. However, none of the cryptocurrencies received an A. The two digital currencies that benefited from Weiss grades were Cardano and NEO, both received B minus, which reflected on its price.
Do the Weiss Rating grades have any impact on the crypto space? Let us know your opinion in the comments section.