Wells Fargo and ANZ Trial Blockchain Tech For Cross-Border Payment Reconciliation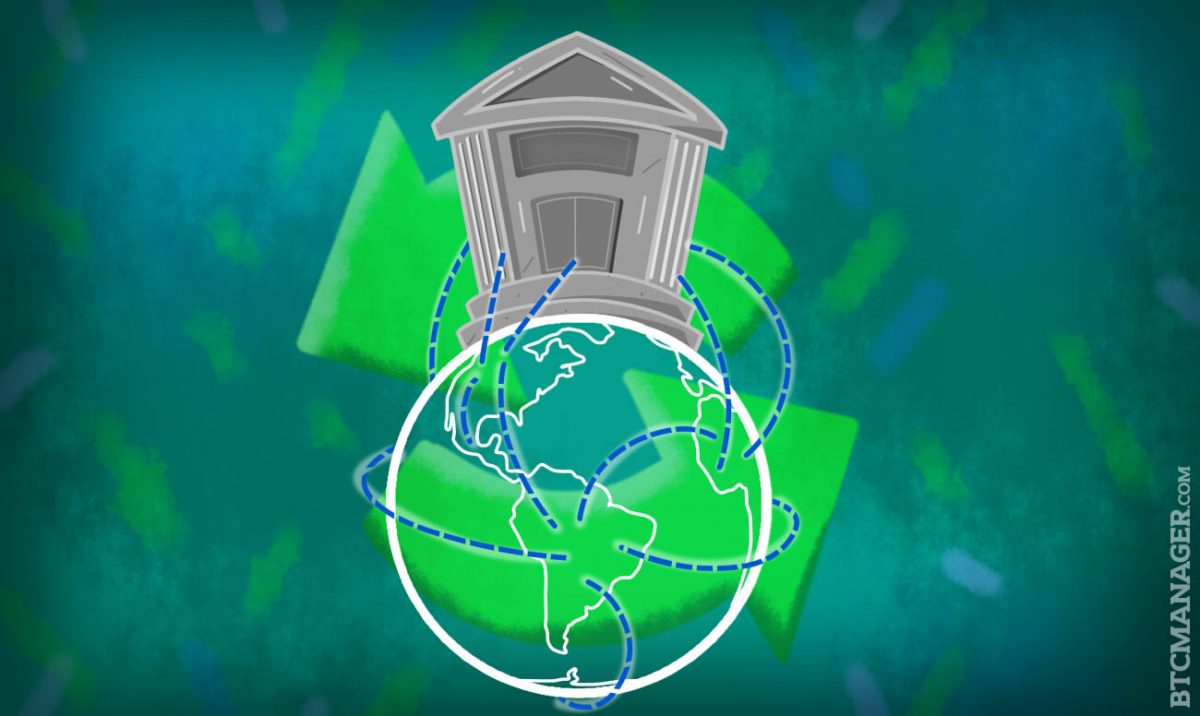 Not a day goes by without financial institutions researching and successfully testing distributed technology. That is rather good news, as it goes to show blockchain technology can be used for many different purposes. A new prototype developed by Wells Fargo and ANZ uses distributed ledgers for correspondent banking. Its primary focus is on reconciliation and settlement, two parts of banking that need a technological overhaul.
Cross-Border Payment Technology Needs An Upgrade
It is good to see these two major banks successfully trial blockchain technology. Financial institutions have established correspondent relationships with other partners for many decades now. In most cases, these partnerships allow for international payments and settlement. Banks all over the world are interconnected to complete cross-border transactions.
Right now, all of this technology is powered by Swift, a name well-known among financial experts. But the times have changed, and a faster and more cost-effective solution is needed. This is where distributed ledgers come into the picture, as the technology is often praised for its speed and lower costs.
More importantly, participating banks need to open an account supporting the recipient's local currency by going through a foreign provider. This means there will be two separate records of information related to the account in question. Both records need to be maintained and reconciled, adding a big burden to the way cross-border payments work. A more simplified solution would be beneficial to all parties.
ANZ And Wells Fargo Successfully Trial Blockchain Tech
ANZ and Wells Fargo have come to the same conclusion, as they focus on addressing poor payment transparency. Moreover, the way liquidity and funding are managed and used needs to become more efficient. Distributed ledgers hold the answer to these problems, according to both financial institutions. Using one single record of account that is shareable and can be maintained by all parties involved is a more favorable outcome.
A proof of concept has been created which creates a shared blockchain platform. Using this technology, ANZ and Wells Fargo want to demonstrate the possibility for improving efficiency and speed of cross-border banking payments. More importantly, this new solution can easily be integrated into existing infrastructure. Up until now, that has been the primary reason for the delayed blockchain adoption by financial institutions.
ANZ's General Manager of Wholesale Digital and Transformation Projects, Nigel Dobson, stated:
"The success of our proof of concept highlights what can be achieved when technology and business innovation are combined with cross-industry collaboration. While this joint initiative has advanced our collective thinking on innovations in this space, the networked nature of both this problem and the proposed distributed ledger technology (DLT) solution means the full benefits will only be realized through broad industry participation and adoption."
A dedicated whitepaper to further explain this proof of concept has been released. While only in the early stages of development, the collaboration shows a great deal of promise for blockchain technology in the financial sector. Wells Fargo is a member of the R3 blockchain consortium, whereas ANZ is the only major Australian bank who is exploring other blockchain development options. It is good to see two of the world's biggest banks come together to create technological solutions to make finance more efficient in the years to come.