West Virginia Dumps Voatz Blockchain Voting App Due to Security Concerns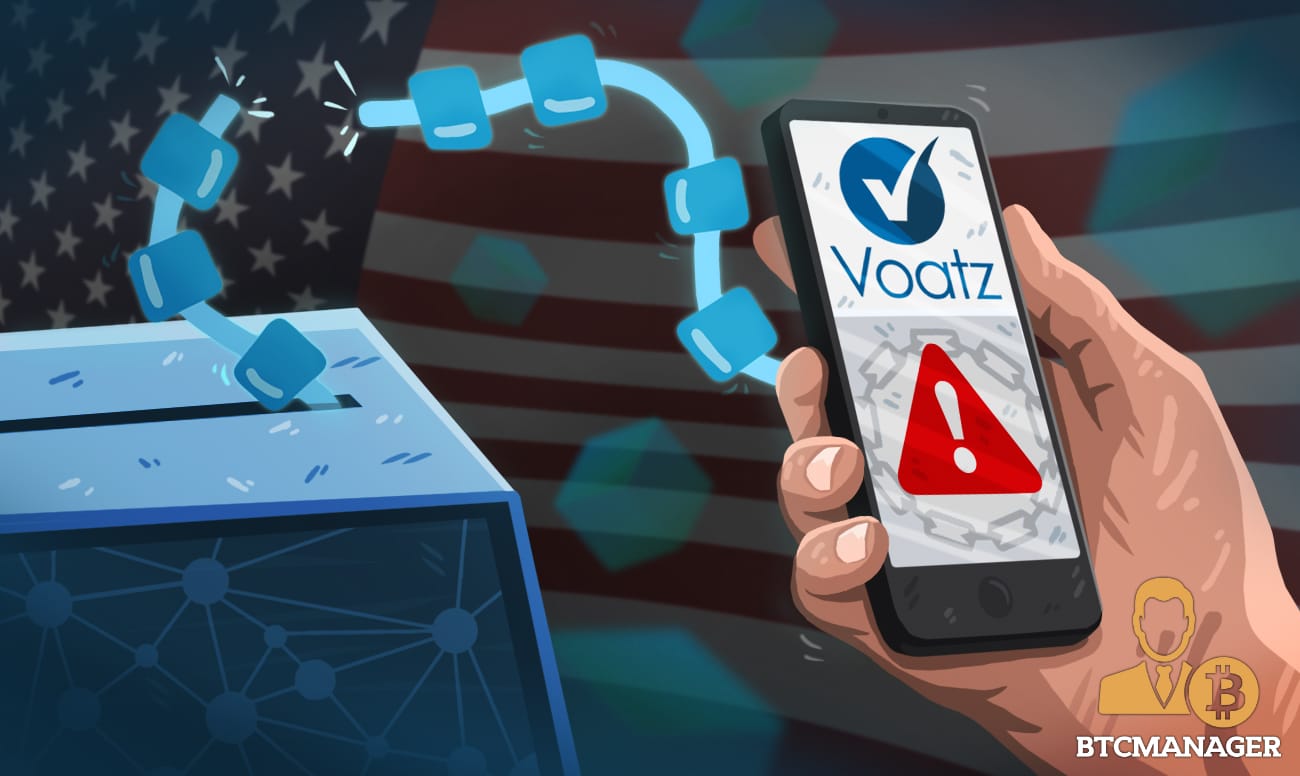 Authorities in West Virginia have stated that the region may no longer use the Voatz blockchain-based voting application due to security concerns cited by researchers at the Massachusetts Institute of Technology (MIT) and the Department of Homeland Security (DHS), according to an NBC report on February 28, 2020.
Voatz Suffers Setback in West Virginia 
Per sources close to the matter, Mac Warner, West Virginia Secretary of State has made it clear that people living with disabilities and eligible voters living abroad will no longer be allowed to remotely cast their votes via the Voatz blockchain-based voting app.
Instead, they'll be able to vote using a from the stables of Democracy Live, which will enable them to vote online or print out a ballot paper and mail it to the relevant agency after they must have cast their votes.
In April 2019, reports emerged that the U.S. state of West Virginia will adopt Voatz, to enable overseas residents to vote via their smartphones during the 2020 presidential elections, having successfully piloted the system in the November 2018 midterm elections.
Reportedly, on February 5, 2020, West Virginia went ahead to pass a law that mandates counties to make it possible for voters with disabilities to receive a ballot electronically starting from the upcoming May 12, 2020, primary elections.
Researchers Find Loopholes in Voatz App
However, some security concerns pointed out by the Massachusetts Institute of Technology as well as other entities have made West Virginia authorities to backtrack on the use of the innovative Voatz solution.
It's worth noting that security experts including Joseph Lorenzo have since condemned the idea of mobile voting, describing it as a "horrific idea." 
As reported BTCmanager on February 14, 2020, a team of researchers at MIT, including Michael Specter and Daniel Weitzner, MIT Internet Policy Research Initiative Director revealed that there are serious vulnerability challenges in the Voatz app that could allow a bad actor to tamper with voters' choices, thereby violating the integrity of elections.
Although the Voatz team have stated categorically in its official statement on February 13, 2020, that the findings of the MIT researchers are no longer valid, since they used an outdated version of the Voatz app to carry out their research, West Virginia has decided to abandon Voatz altogether due to fears it might hurt voters confidence to some extent.