Winklevoss Brothers Win Patent Which Could Pave the Way for a Cryptocurrency ETF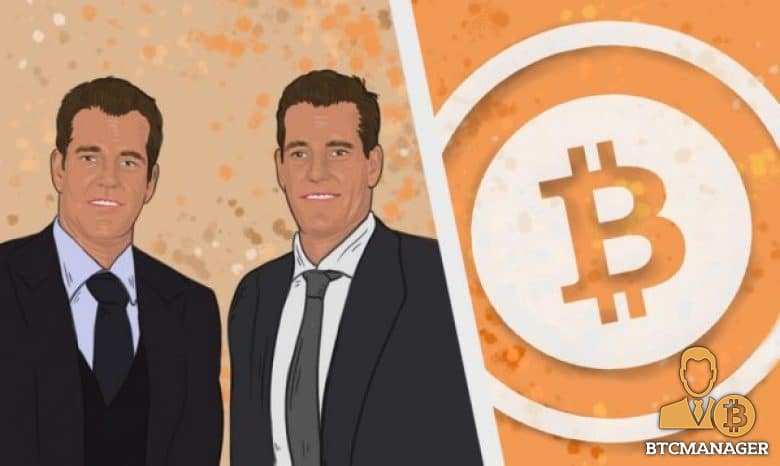 The U.S. Patent Office has awarded Winklevoss brothers' Winklevoss IP a patent for a system to operate exchange-traded products (ETPs) for cryptocurrencies. The patent, granted by American authorities on May 08, 2018, could be the key to listing a crypto ETP on their exchange Gemini.
About the Patent
Records show that Winklevoss IP applied for a patent on December 19, 2017, to facilitate a system for operating exchange-traded products holding digital currencies. The product explained in the patent application as ETP is similar to an ETF. An Exchange Traded Fund is a tradable security that tracks the price movement of a particular index or industry. ETFs are commonly used by investors to reduce risk and improve probable returns. The ETP as described by the patent will track the price movements of constituent cryptocurrencies.
Since cryptocurrencies are price volatile, an ETP can become an ideal investment tool for reducing price risk. The application states:
"Shares based on digital math-based assets may be redeemed using one or more computers by determining share price information based upon quantities of digital math-based assets held by a trust, electronically receiving a request from an authorized participant user device to redeem a quantity of shares, electronically transmitting a quantity of digital math-based assets from one or more origin digital asset accounts to one or more destination digital asset accounts associated with the authorized participant, and canceling the quantity of shares from the authorized participant."
The patent defines a digital math based asset as "a kind of digital asset based upon a computer generated mathematical and/or cryptographic protocol that may, among other things, be exchanged for value and/or be used to buy and sell goods or pay for services," which could be intangible asset not based on any governmental rule.  
US SEC Stance on Cryptocurrency Trading and its Products
The SEC has not been supportive of trading in cryptocurrency or its derived products. A mutual fund or ETF derives its value from its NAV (Net Asset Value). Dalia Blass, Director of Division of Investment Management at U.S. Securities and Exchange Commission, questioned if a cryptocurrency product would be able to guarantee some basic value. He argued, "Would funds have the information necessary to adequately value cryptocurrencies or cryptocurrency-related products, given their volatility, the fragmentation and general lack of regulation of underlying cryptocurrency markets, and the nascent state and current trading volume in the cryptocurrency futures markets?"
The SEC had previously, in March 2017, rejected an attempt made by the Winklevoss twin brothers to list a bitcoin tied ETF on the Bats BZX Exchange. In a statement released by the SEC on March 10, 2017 it said:
"the Commission is disapproving this proposed rule change  because it does not find the proposal to be consistent with Section 6(b)(5) of the Exchange Act, which requires, among other things, that the rules of a national securities exchange be designed to prevent fraudulent and manipulative acts and practices and to protect investors and the public interest."