Wirex Launches Cryptocurrency-Enabled Visa Travelcard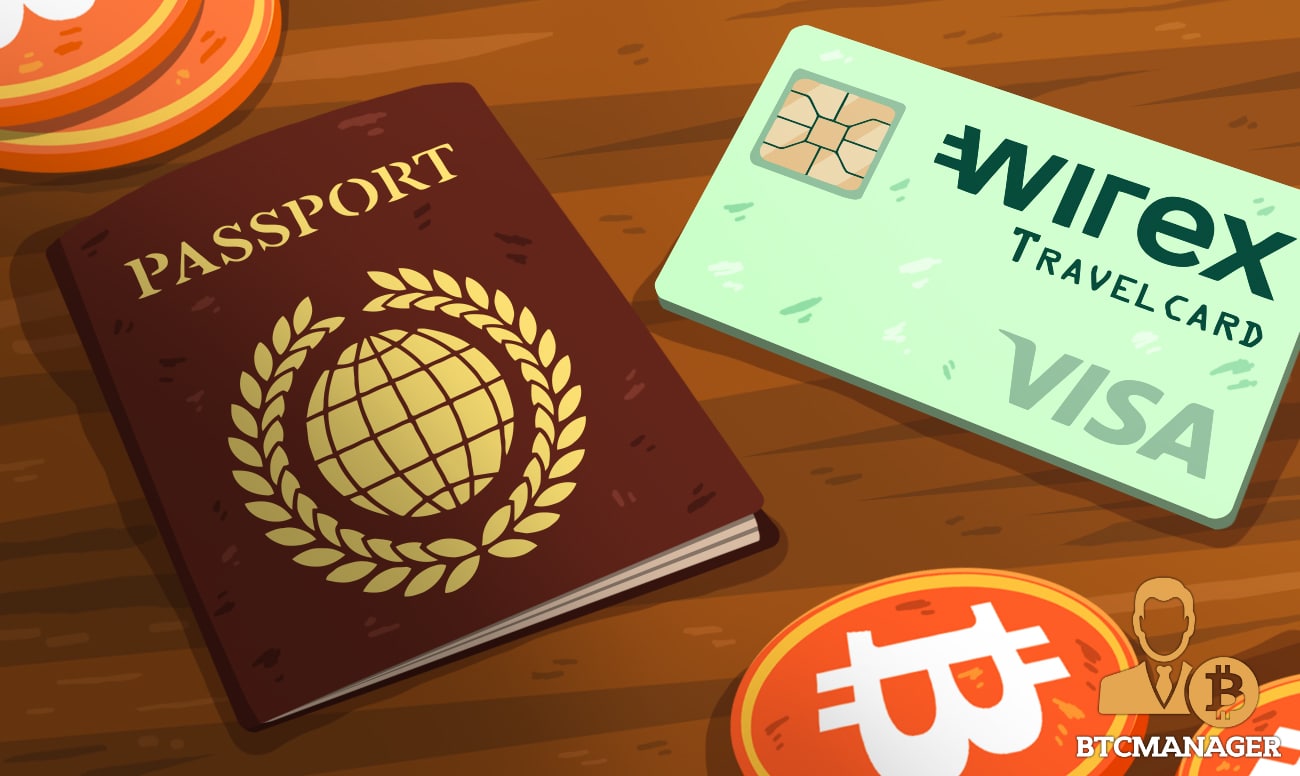 Wirex, a London-based payment wallet firm, has announced the launch of a new crypto-enabled multi-currency Visa Travelcard which will ease the process of spending cryptocurrencies for users. Per the report by The Verdict, published on November 11, 2019, Wirex's latest offering is for its customers across the Asia Pacific (APAC) region.
Spending Crypto Made Easier
One of the major obstacles in the mainstream adoption of digital currencies is the limited number of options when it comes to spending them for routine monetary transactions.
In a bid to circumvent this hurdle, British payment wallet company Wirex has introduced a new cryptocurrency-enabled multi-currency Visa Travelcard which enables users to make payments in both – digital currencies and fiat. The new travel card was launched at Singapore Fintech Festival 2019.
Wirex's travel card reportedly supports more than 150 currencies and allows payments at 54 million outlets accepting Visa across the world. The card also comes with free international ATM withdrawals, the announcement reads. Further, to make the product more appealing to crypto-enthusiasts, the firm stated that it will reward cardholders with crypto rewards on traveling. It also offers a decent 1.5 percent back in Bitcoin (BTC) on all in-store transactions via its Cryptoback program.
Commenting on the launch of their latest product, Wirex co-founder, and CEO, Pavel Matveev said:
"We're delighted to be able to offer the full Wirex experience and empower customers across APAC to take control of their crypto and traditional currency. This unparalleled functionality and versatility make the Wirex Visa Travelcard the perfect travel companion, whether customers are travelling abroad for business or leisure."
It's also worth noting that in order to make the card more attractive and easily accessible to potential customers, Wirex has eliminated fees – including account management and standard currency exchange fees – for a limited time.
Wirex Expanding its Business Tentacles
As one of the most prominent names in the British cryptocurrency ecosystem, Wirex has seemingly ramped up its efforts to grab a major portion of the relatively untapped crypto market pie.
As reported by BTCManager on June 10, 2019, Wirex had announced that it will soon be launching its own cryptocurrency token, which it has done since. The Wirex token (WXT) is used to reduce fees up to 100% and increase Cryptoback up to 1.5%.