World Bank Turns Down El Salvador's Request to Help Execute Bitcoin Plans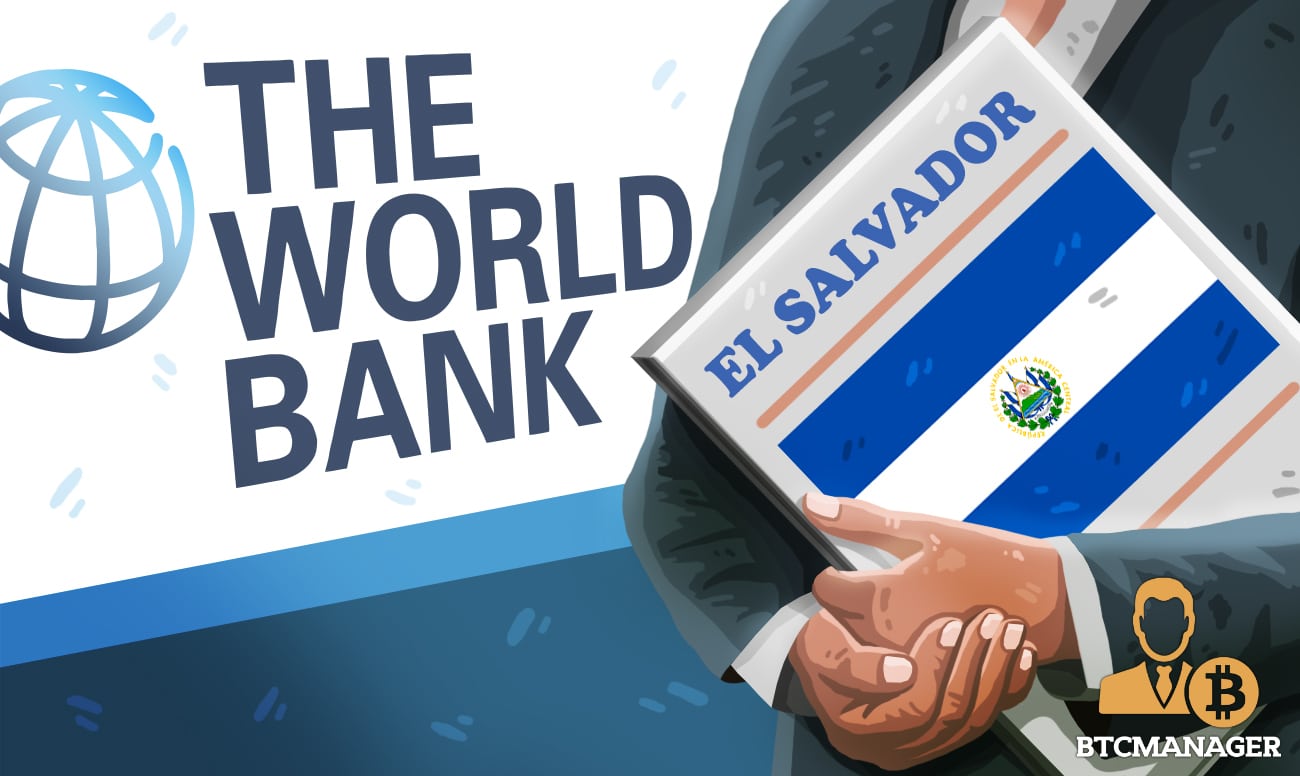 The World Bank has said that it would not be able to assist the El Salvadoran government with its plans to officially make bitcoin the country's second legal tender. 
World Bank Not in Support of El Salvador's Bitcoin Ambitions
According to Reuters on Wednesday (June 16, 2021), the World Bank turned down El Salvador's request to help with the implementation of bitcoin. The reason for the refusal, as stated by the international financial institution, was that Central American's bitcoin plans had environmental and transparency issues. 
A statement from a spokesperson of the World Bank, reads:
"While the government did approach us for assistance on bitcoin, this is not something the World Bank can support given the environmental and transparency shortcomings."
Earlier on June 16, El Salvador's Minister of Finance, Alejandro Zelaya requested technical assistance from the World Bank, to assist the country with implementing bitcoin as a legal tender. The Central American Bank of Economic Integration (CABEI) previously said that it would offer technical assistance El Salvador to help the country in legalizing bitcoin. 
Although the World Bank has turned down the country's request, it said that it was "committed to helping El Salvador in numerous ways including for currency transparency and regulatory processes." 
As reported by BTCManager earlier in June, the supermajority of El Salvador's Congress voted in support of President Nayib Bukele's bitcoin plans. Ever since adopting bitcoin as a legal tender, the government has been moving forward with more BTC plans. 
While the cryptocurrency community applauded Bukele's move, there are some others who have questioned the El Salvadoran President's decision. The International Monetary Fund (IMF) said that the Central American country's decision to adopt bitcoin raised legal and financial concerns, though the international organization said it would monitor developments.
There were also speculations that El Salvador's bitcoin move could jeopardize its negotiations with the IMF. Meanwhile, Zelaya said that the government informed the IMF that it was not planning to replace the U.S. dollar with bitcoin. The Bank for International Settlements also commented on the matter, with an official calling El Salvador's bitcoin legalization an "interesting experiment"
However, President Bukele continues to push forward with bitcoin ambitions, despite criticisms. The government said it was planning to use geothermal energy from El Salvador's for BTC mining.