WOW Summit Dubai 2023: shaping the future of blockchain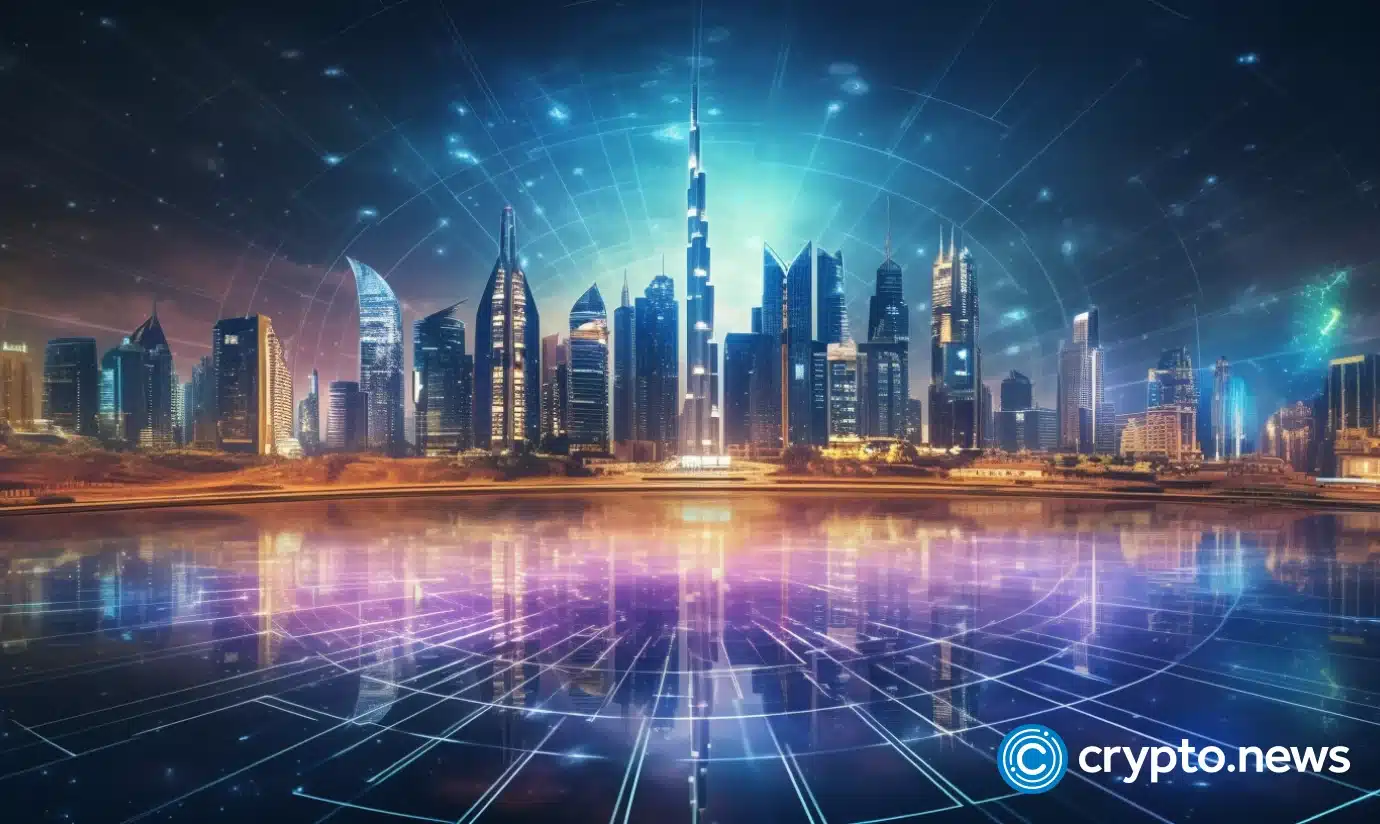 [Dubai, UAE] – The WOW Summit Dubai 2023, the world of web3 summit, recently concluded at the Atlantis the Royal in Dubai.
Ivan Ivanov, Global CEO of WOW Summit, said:
 "WOW Summit Dubai 2023 has exceeded our wildest expectations. It was a landmark gathering that brought together web3 enthusiasts, industry leaders, and government officials to shape the future of blockchain technology."
The event featured panel discussions and keynotes illuminating the path forward for blockchain and web3 technology. Among the key topics were Exploring the Fusion of AI, Metaverse, Gaming, Fashion, and NFTs, Global Strategies for Amplifying Revenue: Unlocking the Potential of Corporate Blockchain Providers, Early-Stage Funding Opportunities in Web3 Projects and Acceleration, Current State of Decentralized Media, Advancements in Web3 Protocols: Pioneering the Path to Innovation and Progress, and several others.
At the recent event, several companies, including Farcana, Unicoin, and Fastex, served as sponsors. They contributed to the discussion on the potential of blockchain. Speakers and boosters represented them in the exhibition hall. Other companies such as Darwinbit, ChainUp, Sastana, Beezfi (BizTrip), P2PBet, Hacken, ICP, and EXOLO also sponsored the event. Overall, the sponsors demonstrated their commitment to advancing the blockchain industry.
Unicoin complies with the Securities and Exchange Commission (SEC) regulations and is backed by a diversified asset portfolio, including real estate and equity in high-growth companies.
In contrast, Farcana, a Dubai-based AAA game development studio, is creating a game bearing the same name. Farcana's 4v4, ability-based arena shooter, redefines the gaming experience with its 4-role system, strategic gameplay, and full integration of web3 while maintaining the high standards of AAA gaming.
Fastex is a web3-driven ecosystem introducing diverse centralized and decentralized products and solutions, including Fasttoken (FTN), Fastex Exchange, Fastexverse, Fastex Pay, and ftNFT Marketplace. The Fastex ecosystem is constantly evolving to keep up with the ever-changing world of technologies. It aims to make web3 technologies more accessible, bringing businesses and communities closer together.
A group of individuals who have made significant contributions to the payments industry on the blockchain joined as speakers. They included Jeff Zhao (Darwinbit), Eowyn Chen (Trust Wallet), Igor Bershadskiy (Hacken), Marat Salimov (P2P Labs), and Tigran Bolshoi (Kinetex Network). Their presence highlighted the collaborative spirit of WOW Summit Dubai 2023.
The event featured key speakers, including Yat Siu (Animoca Brands), Dr. Marwan Alzarouni (Dubai Blockchain Centre), Dr. Hoda Alkhzaimi (Director at EMARATSEC, Co-chair at the WEF global future council, Director for Center at Cyber Security New York University AD), Nameer Khan (MENA Fintech Association), Miriam Kiwan (Circle), Mohamed Issa (Chainanalysis), Sam Katiela (Crypto Valley Partners), Julian Sperring-Toy (UNICOIN), Islam Shazhaev (Farcana), Joy John (Oracle), and other luminaries.
Figures such as Michael Terpin, Gurvinder Ahluwalia, Christian Gleich, Nick Spanos, and Mansoor Madhavji also attended. The Summit also hosted notable guests and media personalities, including Sheikh Ali Rashed Ali Saeed Al Maktoum, Carl Runefelt from Moongames, and Davinci Jeremie and Guy Yanpolskiy from GuyWay events.
The WOW Summit Dubai Startup competition results have been announced, showcasing the latest innovations and rising stars in web3.
Over a hundred startups participated in the competition, with the top 10 being selected through a decentralized process driven by the community using Cyrator (available at cyrator.com). This online platform provided an environment for independent reviews, inquiries, and insights validated and endorsed by esteemed experts.
A group of investors closely examined these considerations for a fair evaluation. Any spelling, grammar, or punctuation errors have been corrected.
The winner of the Startup competition from France, Petale, is thrilled to be introduced as the distinguished winner. They have created a tokenized investment fund that MMPro Trust and its esteemed investors have recognized. An investment of up to $1 million is now being contemplated for the Petale project, which is scheduled to have a series of meetings with tier-1 investment funds in Dubai.
The Petale project has been awarded three months of market-making assistance, listing maintenance, and expert trade strategy management from Market Making Pro as a reward for winning the WOW Summit Startup Competition. This achievement highlights WOW Summit's commitment to recognizing exceptional talent and providing a launchpad for entrepreneurial aspirations.
The WOW Summit and GROWTH programs have successfully nurtured numerous startups, earning accolades and prizes from industry leaders such as AWS and other esteemed partners. The top 10 finalists have been offered a three-month acceleration program through the WOW GROWTH program, complete with comprehensive business development support and guidance on investor relations. This support will span across regions of interest, including Asia (HK Hub), the MENA region (UAE Hub), and Europe (Swiss Hub).
In collaboration with the Internet Computer Protocol (ICP), WOW Summit and GROWTH have launched an Ideathon program catering to companies in their early stages.
The program enables these companies to test their innovative concepts and find the perfect tech team to bring their ideas to life.
The Ideathon is now open for participation throughout October and November 2023, while the forthcoming hackathon will take place during the WOW Summit in Hong Kong in 2024.
The exclusive media zone, moderated by Ana Solana (JETA agency) and Adel Bhurtun from Web3TV, provided a platform for in-depth coverage and analysis of the event's key moments.
The WOW Summit Dubai 2023 art zone showcased an impressive array of digital and NFT artists. The event's headliner, Amrita Sethi, crafted five unique works and is recognized as the UAE's first NFT artist and a top-tier Physical and Digital Artist.
For the WOW Summit, Amrita Sethi unveiled her latest masterpiece series titled "Art and Tech" aiBYTEs, an evolution of her style. Using art and technology, she collaborated with ChatGPT to craft a poetic narrative that envisions how the transition from web2 to web3 will inspire our world. Subsequently, she harnessed the creative power of Midjourney to transform this narrative into stunning visual imagery.
Vesa, a digital art pioneer for over 15 years, is considered one of the first artists to delve into crypto art and NFTs. His notable awards include NFT Artist of the Year (AIBC Summit, 2023) and top Web3 Artists accolades from L'Officiel Arabia. Naama Pozniak, the CEO of Paz Holding, Inc., and LetzGetPhygital, stood out as a web3 Educator, NFT Artist, and multifaceted professional known for her contributions to the art world.
The WOW Summit Dubai 2023 was a highly anticipated event showcasing the latest blockchain technology developments, providing attendees with a platform to share knowledge, network, and explore web innovations in web3.
WOW Summit is now gearing up for its Hong Kong edition in 2024, scheduled for March 26-27. Early bird tickets are available.
About WOW Summit:
The WOW Summit is a global web3 event that brings together industry leaders, government officials, investors, artists, entrepreneurs, and corporations. The event focuses on innovative trends and technological advancements in web3, including the transition from web2 to web3, CBDCs, regulatory landscapes, asset tokenization, and the impact of blockchain and DLT technologies on society. The Summit is known for featuring distinguished speakers. It is hosted by GuyWay, powered by MarketMakingPro, and co-organized by Uvecon.vc and Quantum Leap Strategy.
Disclosure: This content is provided by a third party. crypto.news does not endorse any product mentioned on this page. Users must do their own research before taking any actions related to the company.