Xendpay Joins RippleNet for Real-time Cross-Border Payments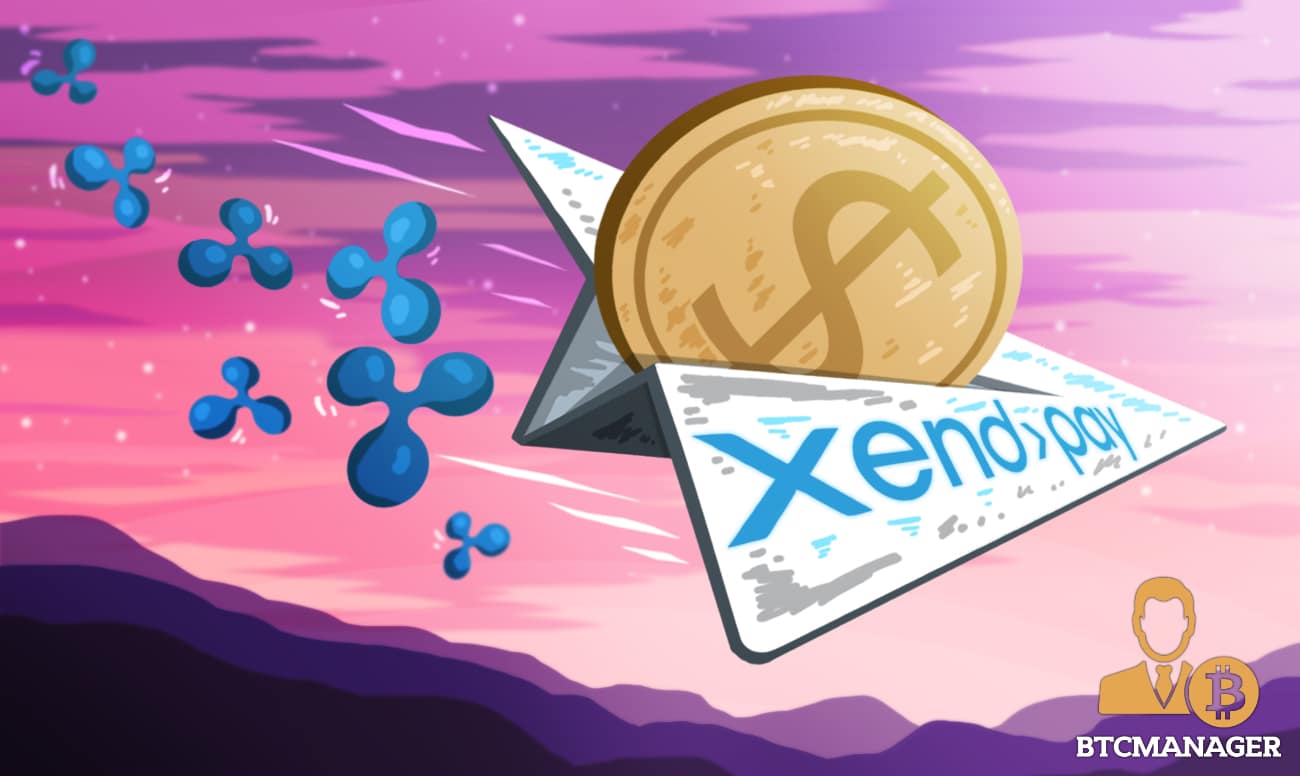 Xendpay, a London-based international money transfer service has joined RippleNet, a blockchain-based global payments network to enable millions of people to send real-time cross-border payments in their local currencies. The move will also allow Xendpay to stay ahead of its competitors by offering low-cost remittance services according to a blog on August 20, 2019.
Xendpay to Facilitate Cheaper Cross Border Payments
In a bid to expand its services to more regions across the globe and have an edge over its competitors in the rapidly evolving payments and remittance ecosystem, Xendpay has joined RippleNet.
Per the report, the move will make it possible for Xendpay to facilitate cost-efficient, super-fast cross-border money transfers and payments in new regions including Bangladesh, the Philippines, Malaysia, Indonesia, Vietnam, and Thailand.
Reportedly, Xendpay's integration with RippleNet will enable it to easily send money to these new countries in local currencies instead of the U.S. dollar.
In the past, the London-based company had to rely on local banks, and establish and maintain complex API arrangements with each bank before being able to transfer money in small currencies such as Malaysian Ringgit and Bangladeshi Taka.
Due to these slow connections, there were delays and friction in sending customers' funds abroad, and it could take up to three to four business days before the recipient receives the money.
RippleNet's Benefit to Xendpay
Explaining how RippleNet is adding value to Xendpay's business, Bhavin Vaghela, the company's Head of Product Innovation noted that the integration of RippleNet into XendPay's processes enables the latter to access the market faster.
Vaghela also remarked that it is now easier for Xendpay to connect with its local partners and offer clients more local currencies, which ultimately leads to new growth in those corridors. Vaghela said:
"More than 90 percent of our recent payments to Thailand over RippleNet have been delivered within 10 minutes."
Reportedly, Xendpay is focused on countries with established and growing immigrants such as the United Kingdom, Europe, South Africa, India, and Canada.
Xendpay also has a Pay What You Want service that enables its customers to send money abroad to support their families, allows students to receive money to cover tuition or living costs, and supports small businesses that buy and sell in different countries.
Notably, the team says the Pay What You Want service comes with a feature that allows individuals and businesses to enjoy feeless transactions once their total transactions in a calendar year reach $2,500 and $5,000 respectively.
In related news, earlier in June 2019, BTCManager informed that Coinone Transfer, a subsidiary of leading Korean crypto exchange, Coinone had joined RippleNet.