XLD Finance Unveils OmniX, A Crypto Payment Solution Platform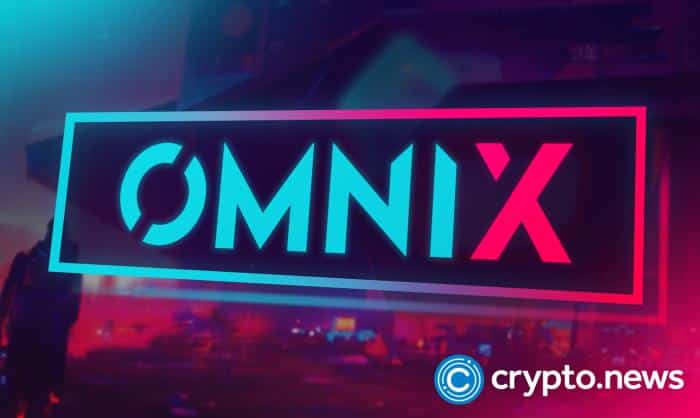 The rise in demand for digital payment services is due to the rapid adoption of cryptocurrency, and payment solutions are limited. Accordingly, XLD Finance has introduced a multi-dimensional payment system to provide users with accelerated digital transaction services.
XLD Finance Launches A Web-based Crypto Payment System
The newly launched platform, OmniX, is a crypto-based payment system that allows users to pay their bills using digital currencies. It is designed to ease users' and businesses' time-consuming transaction processing that usually occurs in one-on-one payments.
With a scalable, convenient, and secure platform to manage the crypto transfer, OmniX connects multiple chains and allows companies to control their digital payment experiences.
Furthermore, unscalable payment platforms have been the major issue faced by users due to their complex use cases. However, the OmniX will facilitate faster and seamless payment navigation to firms to ensure a hassle-free disbursement of funds.
Anyone with either a MetaMask or Ronin wallet can easily send crypto tokens to over a thousand users using the OmniX multichain disbursement solution.
Additionally, both senders and receivers could be able to manage and customize their payment plans. Users can not only transfer funds, but they can also converse with other XLD systems.
According to Muhammad Malanda, OmniX's product director, the aim is to develop a user-friendly tool for payment using well-rounded approaches to ensure scalability. Industry managers can manage payrolls by customizing them to their preferred payment pattern.
The Coming of Digital Payment Systems
For the past couple of years, digital currency has been steadily going mainstream and has found a place in the conventional financial sector. Interest in and demand for crypto payment continues to grow as consumers and businesses alike jostle to own some of the virtual coins.
Governments worldwide are exploring how they can integrate digital currency into the transaction of goods and services, hence the development of the central bank digital currency (CBDC).
Cryptocurrency represents a new form of money that has evolved to gain acceptance in various categories. Due to its status as the first digital currency, Bitcoin is regarded as the "digital gold" among other cryptocurrencies.
The emergence of fiat-based tokens known as stablecoins has gained traction as another creative payment solution. Stablecoins are hosted on blockchain networks and have the stability of fiat currencies with the same value. However, some appear to have started losing their peg to the USD.
With the increasing adoption of cryptocurrency, consumers can choose the type of digital asset they can make payments within an existing financial institution.
Notable payment brands like Visa have already integrated crypto into some credit cards. Customers can easily convert crypto to fiat and spend or pay for other services.
Traditional financial service providers are at the risk of being pushed out of business due to the disruptive innovations brought about by blockchain technology.
However, many customers still prefer to use the conventional payment method. Most crypto users are young adults who are increasingly driving the narrative for more crypto adoption and use cases.