XRP overtakes SOL as the most traded altcoin in the U.S.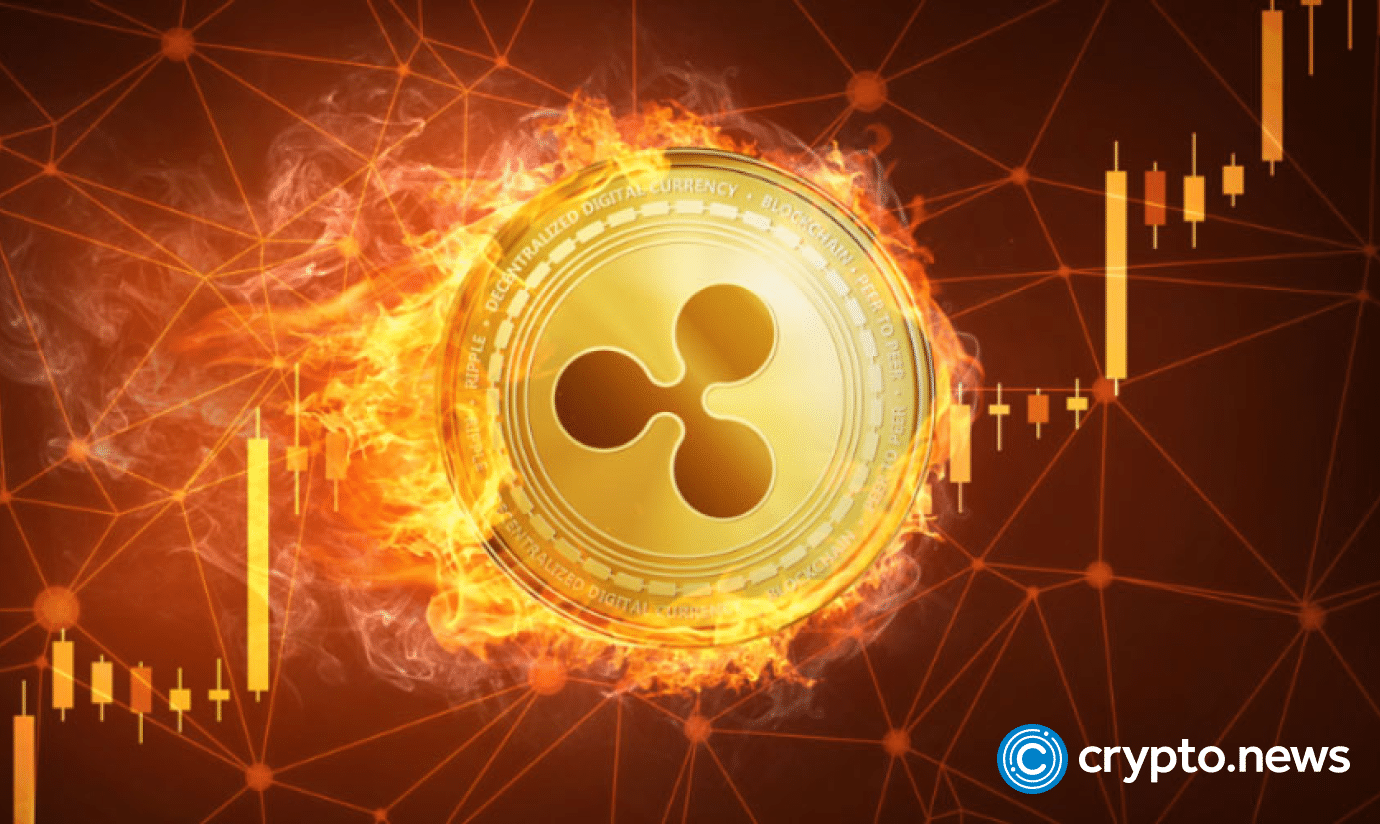 Blockchain research firm Kaiko says XRP liquidity has improved "significantly" in the U.S. after July's court ruling in the case against the SEC.
Ripple's token XRP has become the most traded altcoin on U.S.-based platforms, surpassing Solana's SOL token by trading volume.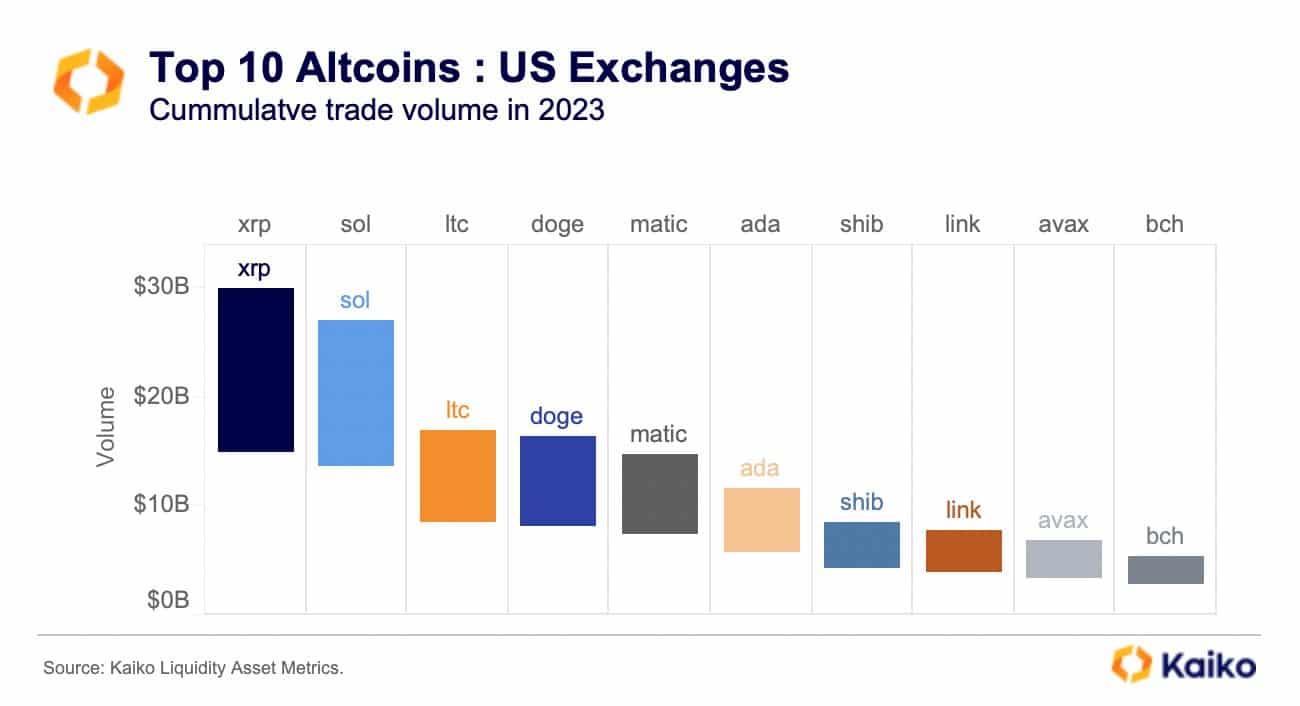 According to data published by Dessislava Ianeva, a research analyst at Kaiko, XRP's cumulative trading volume in 2023 in the U.S. reached $30 billion, while SOL has accumulated around $28 billion in trades so far.
For instance, Litecoin's (LTC) cumulative volume is below the $20 billion mark at press time.
Kaiko claims XRP's liquidity has improved "significantly" after Federal District judge Analisa Torres ruled that XRP is not an unregistered security, except when used to raise funds from institutions. The U.S. Securities and Exchange Commission, in its turn, argued that Ripple raised $1.3 billion via sales of XRP, which it considered as an unregistered security.
After the ruling was announced, XRP's market depth rose from an average of $8 million in June to $12 million in early September, Kaiko notes.
"The trend could suggest that the outlook for the token has improved after the ruling, with more market makers willing to provide liquidity."

Kaiko
The court's ruling, however, is not a total victory for Ripple Labs as the SEC claims the recent court order in favor of Ripple Labs represents complex legal challenges that warrant an appeal of the ruling. The agency now seeks to initiate an appeal in light of the July 13 court decision, which didn't align with the SEC's objectives regarding overseeing cryptocurrency markets.
As of press time, XRP is trading at $0.51, according to data from CoinMarketCap.