Yi Gang: The Digital Yuan Would Provide Controllable Anonymity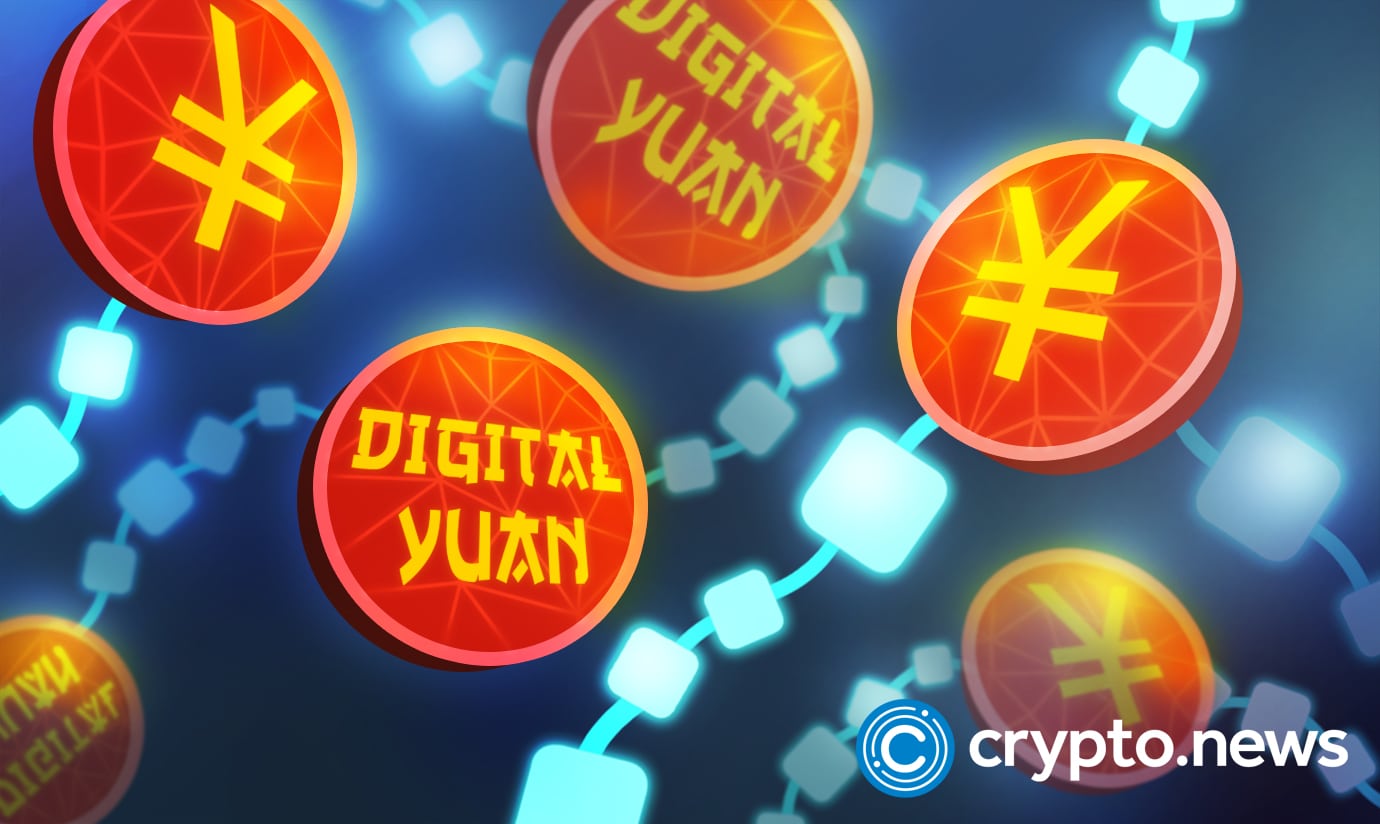 In a recent address at Hong Kong Fintech Week, Yi Gang, the governor of the People's Bank of China, discussed the development of their national digital currency, the digital yuan. He gave an overview of the acceptance and development of the national digital currency.
One of the first CBDCs was the digital yuan in China, whose trial phase has grown to encompass millions of users and billions of dollars in transaction activity.
Yuan's Digital Currency Introduction Could Emerge as a Currency Substitute
Yi pointed out during his address that the digital yuan is being promoted in China, a nation with a robust digital payment infrastructure, as a currency substitute. According to him, privacy protection is one of the top concerns on their agenda.
He continued by outlining the two-layer payment structure that would provide consumers with manageable anonymity. At tier one, the central bank exclusively manages inter-institutional transaction data and offers digital yuan for approved operators. The permitted operators gather the personal data required for their exchange and circulation services to the general public at tier two.
Gang pledged that data would be encrypted and stored and that personally identifiable information would be de-identified and kept private. According to him, there will be specific e-wallets to make those transactions possible, and users may create anonymous transfers up to a certain amount. The governor of the central bank emphasized that anonymity has two sides and must be handled cautiously, especially in the financial world:
"We acknowledge that openness and anonymity are gray areas with a number of nuances that should be carefully considered. In particular, we must carefully balance preserving people's privacy with thwarting criminal activity."
Yi's remarks are in line with Mu Changchun, the chief of the central bank's digital currency (CBDC) program, who restated a similar position in July, stating that CBDC doesn't have to be anonymous as cash. According to Mu, a CBDC that was fully anonymous would make it more challenging to stop crimes like tax evasion, money laundering, and financing for terrorism.
Gang claims E-CNY is China's equivalent of CBDC. It is mainly presented as money. For China, the essential goals are to satisfy domestic retail payment demands, raise the degree of inclusive financial growth, and increase the effectiveness of the currency and payment system. We want to secure users' financial information and personal privacy.
According to him, E-CNY uses a two-tiered approach to do that. The PBOC exclusively manages inter-institutional transaction information at tier one while supplying e-CNY to approved operators. The permitted operators gather the personal data required for their exchange and circulation services to the general public at tier two.
While doing so, the PBOC complies with all laws and regulations governing consumer privacy protection and assures personal information security through cutting-edge technology and tight supervision. Data linked to transactions is encrypted before being stored. Non-transactional parties are de-identified. Without strict legal authority, conducting research or using information is forbidden.
Arthur Hayes: China's Return to Cryptocurrency May Depend on Hong Kong
China began its CBDC program in 2014, and after years of research, the pilot was introduced in 2019. Since then, the service has been available to millions of retail consumers nationwide. The CBDC testing has been extended to several provinces with the highest populations in 2022. The total volume of digital yuan transactions exceeded $14 billion by the third quarter of 2022 can be used to estimate the size of the CBDC trail.