ZANGLL: Advancing Short-term Vacation Rentals with Cryptocurrency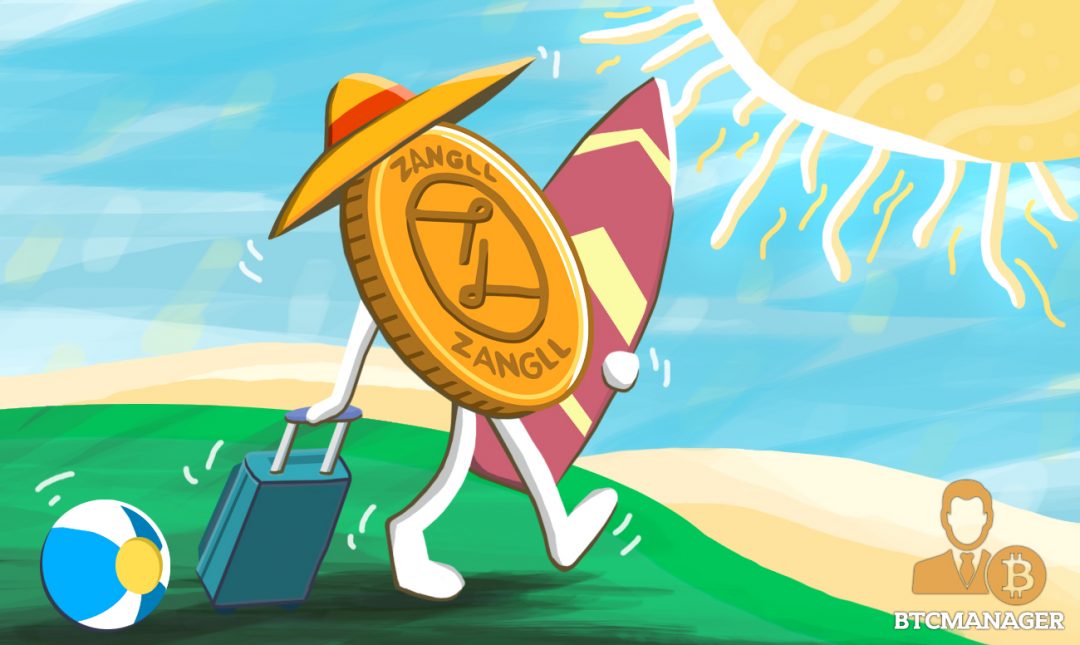 Tourism is getting bigger on a global scale, and it is absolutely a smart move to incorporate blockchain technology over the travel and hospitality industries. Crypto transactions exist across wide-ranging business sectors, and the fact that travel firms have adopted such as online payment, online booking, online reservation and internet advertising cannot be ignored.
However, considering the Nielsen forecast report, Asia-Pacific seems to be the world's largest online travel market. Many crypto coins have been introduced to the market, but ZANGLL is streamlining the process of short-term vacation rentals.
What is ZANGLL?
Online platforms have paved the ways to easiest and alternative payment system to rental booking websites. ZANGLL is strategized to trim down the commission fees from 15-20 percent to 0.45 percent thereby aiming to eliminate intermediary costs for both the parties.
ZANGLL offers exclusive vacation rental service and facilities to its customers including one-to-one interaction, scheduling the vacation, secure deposit and payment submission without needing intermediaries. Being the world's first decentralized peer-to-peer platform with cryptocurrencies, it facilitates quick transactions across short-term vacation rental marketplace.
Property Owners Benefit using ZANGLL
An intermediary will be eliminated while property owners can receive the full amount. Except for transaction fees, i.e., 0.45 percent, they can receive the entire price paid by the customer. The saved money can be used to improvise the property and further; they can provide better discounts to customers.
However, it will bring out the best in the travel industry at the end.
Beside this, Rental owners can also list their properties for free which is followed by the rating system. Customers can effectively review the properties based on their experience which further help other users check out the best deals in accordance with price, facilities & reviews. With this, ZANGLL would be the best fit for those who travel and aspires to better place to locate.
Product Launch and Technology
In the mid-November 2017, ZANGLL's first product demo will be launched, but actual launch is proposed to commence by mid-2018.
Ethereum's technology will be used by the system to make the decentralized application easier and effective. Smart contracts serve to eliminate intermediaries and effectively set-up decentralized data storage to prevent fake ratings and reviews.
It has introduced its own token; the ZNGL token. The token is accessible for purchase in return for any currency. Further, the token must place an escrow fund. ZNGL tokens can be used to book rental; buyers can immediately avail their tokens if desires to cancel the order already placed. However, it doesn't involve any kind of uncertainty.
Funds and the Future of ZANGLL
The network is proposed for launching its platform in mid-summer 2018 with turnover forecasting of $5 million by connecting 1800 customers in 2018. Eventually, the turnover is expected to surge by $50 million with 18,000 customers and certainly with 180000 customers; they are predicted to reach $500 million by 2020. Moreover, ZNGL's future aims to cover other related sectors as well which embraces aircrafts, vehicles, golf carts, yachts, etc.
Crowdsale Funding
ZANGLL have a strategic procedure, namely an ICO. ZANGLL's Initial Coin Offering will being in early 2018.
A total of 200 million ZNGL will be issued, but 140 million tokens will be reserved for crowdsale. Though, its plan for crowdsale is $30 million where one token will be traded against $0.27. Every individual can attain three million tokens, if interested, thereby it can stabilize the crowdsale process.
You can find out more about the project from their whitepaper.