Zcash (ZEC) Halves and Upgrades, Fixing the "Founder's Reward" Controversy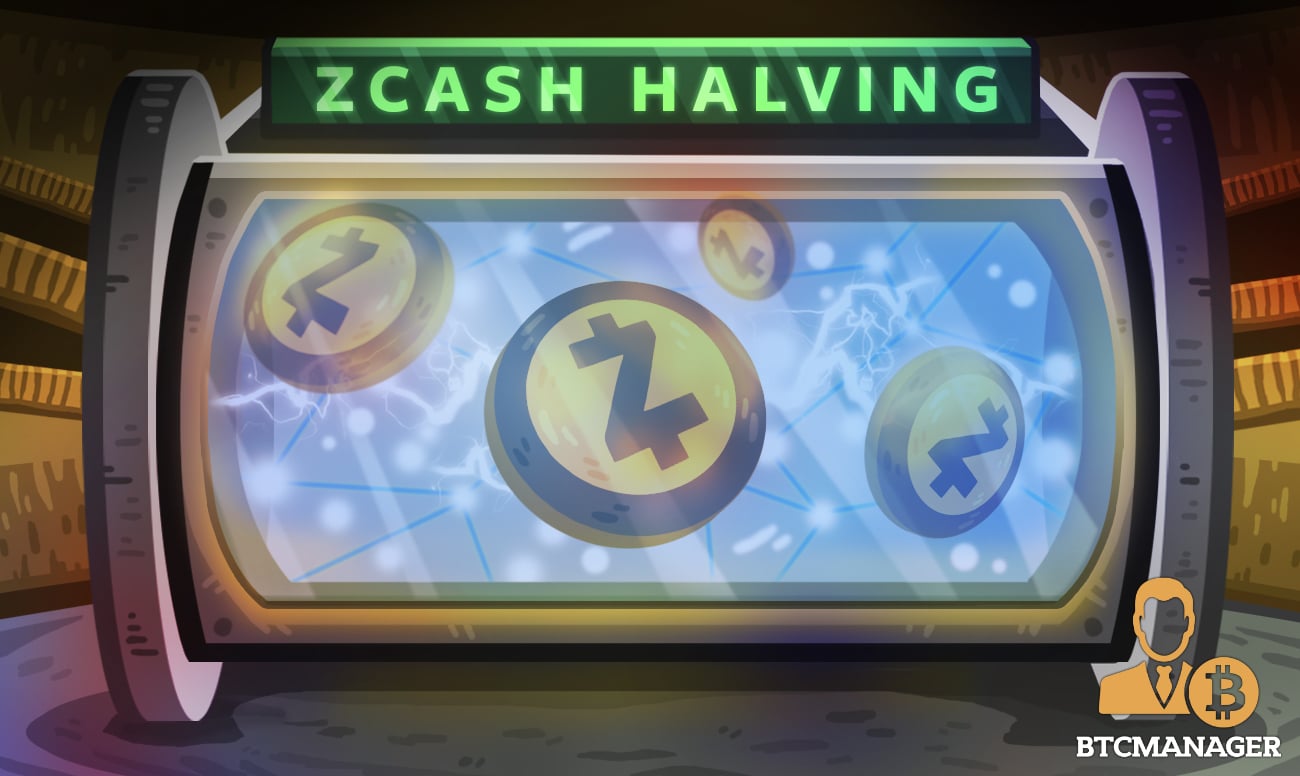 The Zcash network has automatically halved its miner rewards at block height 1,046,400 for the first time since October 2016. The inflation rate fell from 25 to 12.5 percent. Miners will now receive 3.125 ZEC for every block.
The New Zcash Era: Halving and the Canopy Upgrade
Halving in the network happens roughly every four years. 
In this historic upgrade, Flypool managed to mine the block, ushering in the second epoch. It also marks the end of a high inflation era.
Beyond general educational issues around Zcash, some Zcash observers suspect ZEC's downward price action has been attributable to miners selling their newly mined ZEC.

Zcash's annual inflation has been extremely high in its early years. pic.twitter.com/ZEhq7NbQqR

— Ryan Watkins (@RyanWatkins_) November 9, 2020
While miners will have to double their efforts to earn 6.5 ZEC, there will be a new funding framework for network developments. The Founder's Reward will expire for a new developer funding model following the activation of Canopy, the fifth major upgrade in Zcash.
Activated at block 1046400!
Canopy is the fifth major network upgrade for #Zcash, and coincides with the first Zcash halvening. pic.twitter.com/ni04QPybhj

— ECC Is Hiring (@ElectricCoinCo) November 18, 2020
For every 3.125 ZEC mined, 80 percent will be allocated to the successful pool while the remainder will be distributed to developers, investors, and the founder. If prices stagnate at spot prices, Electric Coin is projected to receive $24 million from the $70 million network development fund over the next four years. 
The Major Grants Fund (MGF)—for funding external developers, will receive $28 million. Meanwhile, the Zcash Foundation will have $17 million during the same period. The MGF will further help in the developer decentralization efforts and promotion of integrity and growth of the protocol.
Even so, analysts expect ZEC prices to edge higher following this halving event.
The Canopy upgrade will address five improvement proposals. The new development fund is explained under ZIP-207 and 214.  
ZIP-211 provides a means of stepping away from the Sprout Protocol while ZIP-215 changes the validity criteria of Ed25519 signatures used in Sprout transactions. To address security, ZIP-212 will boost the network's security by making it hard to link diversified addresses.
Privacy Efforts
Zcash is a privacy coin. Like Monero, the network employs zero-knowledge proofs to conceal transactions. As such, while transactions will go through, third parties have a hard time figuring the sender, the receiver, and specifically, the amount sent; presenting an edge for users drawn by privacy.
Still, there is resistance from regulators and authorities. Citing widespread use in the dark web, authorities are now cracking down on them.
As BTCManager, ShapeShift delisted privacy coins including Zcash.