Zero-Knowledge Proof Platform zCloak Raises $5.8M in Series a Funding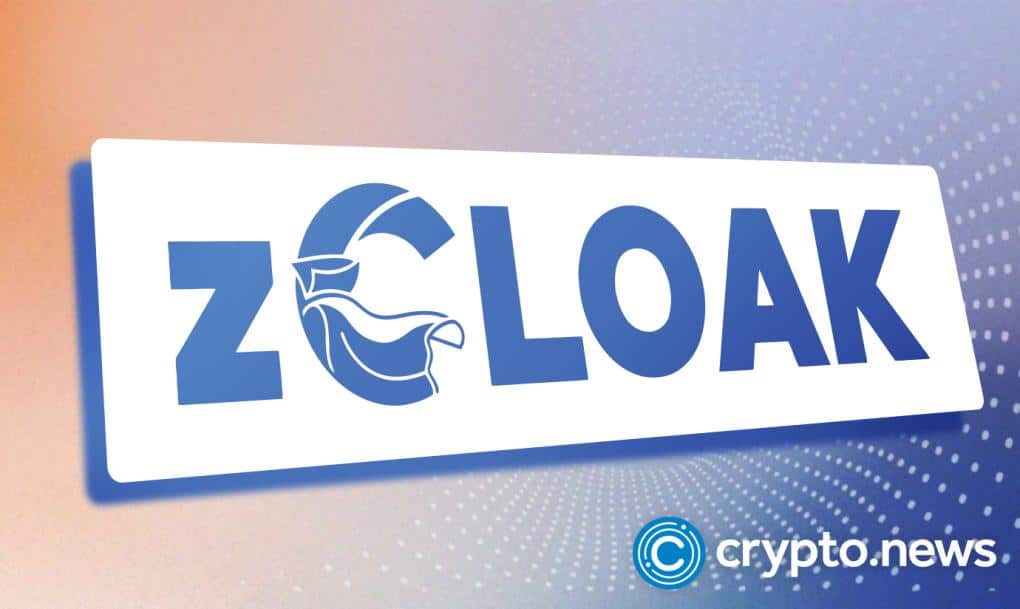 zCloak Network, providing services for blockchains, has raised a pre-Series A funding of $5.8 million for expansion. However, Coinbase has been identified as the major investor in the latest funding phase.
Coinbase Leads the Funding Round
According to reports, Coinbase is the major participant, with others like DFG, Hash Global, Sanctus Ventures, KuCoin Ventures, and others. The funding valuation is yet to be revealed by the partners.
zCloak is a zero-knowledge service provider specializing in proof services for most public blockchains. Zero-knowledge proof is a protocol that authenticates cryptographic data where users can verify specific information.
With zero-knowledge proof, a user can validate the fact of specific information to others and at the same time not disclose additional data.
Founder of Zero-knowledge-proof Xiao Zhang revealed that zCloak enables users to perform computation and analysis of their data on their devices, not on centralized servers.
What Is zCloak?
zCloak was founded in 2020. It provides a privacy-driven computing system on the Polkadot network using a zk-STARK machine for multi-dimensional computation.
It is a private gateway for the Web 3.0 ecosystem. It provides a new way of computation where users can analyze their data on a decentralized device.
Using zCloak, users could prove their unique identity and show that they met specific requirements without giving away any private data.
Moreover, user proof is available on some of the major public blockchains provided by the zCloak Oracle service unit.
Simply put, users utilize zCloak's system to prove their attributes without revealing who they are and how they behave.
Some Features of zCloak
zCloak has an unrivaled approach to sovereign data control; it enables the computation and analysis of personal data without moving it to third-party platforms. As a result, it can prevent a data breach or misuse.
With the zCloak service, users could share their data for usage on decentralized financial (DeFi) platforms. Similarly, users can share personal data like biometrics and facial identification with third parties without disclosing much personal information.
The zCloak Oracle system provides the proofs for large blockchain networks. The emergence of Web3 will no doubt boost the adoption of this product.
The network is one of the most robust platforms for user privacy protection and blockchain security. The blockchain industry has grown to the point where privacy has become a topic of discussion in recent weeks.
As more institutions adopt blockchain technology, the demand for data privacy is expected to exceed the current level. As a result, zCloak is pushing for expansion by seeking more partnerships to raise funds.
The company would benefit from more funding to accelerate its growth as Web3 continues to take center stage. Meanwhile, the adoption of blockchain is at the center of several innovative products in the Web3 ecosystem.
The new fund would be used to expand its services and further scale its existing protocols for enhanced performance. More partnerships with Web3 firms, blockchain networks, and analytic data companies would drive further growth.