Zetrix Partners With MIMOS to Create a Public Blockchain Infrastructure for Malaysia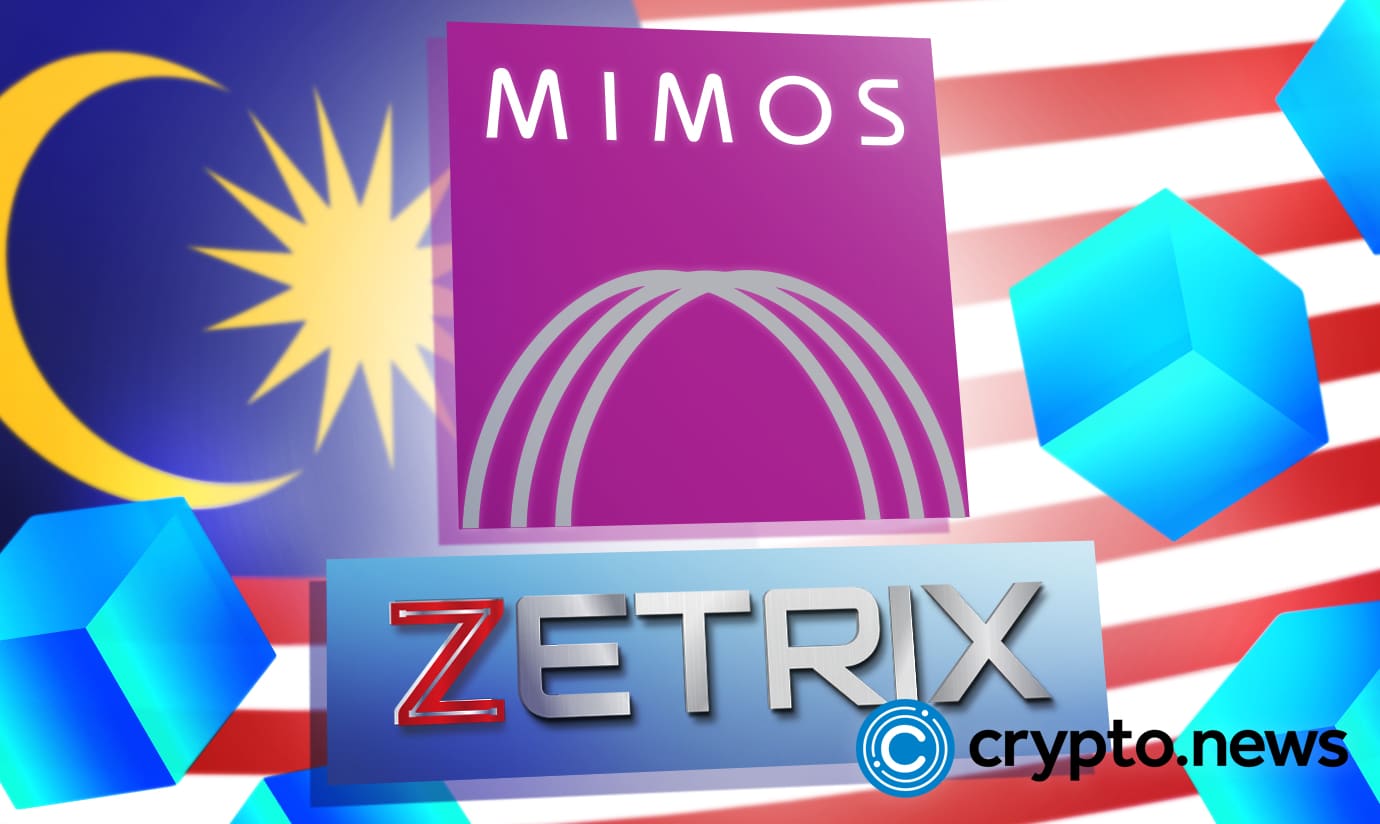 Malaysian Layer-1 Public blockchain firm, Zetrix, has signed a partnership with state-owned tech enterprise MIMOS Technology Solutions to develop and manage Malaysian Blockchain Infrastructure (MBI). Both firms signed a memorandum of understanding (MOU) establishing the new pact on the 26th of September, 2022.
Zetrix and MIMOS will spearhead the development of Malaysia's national blockchain roadmap to bring Web-3-based services to the public and private sectors. The MBI will now serve as Malaysia's national blockchain structure for all levels of public and commercial sectors.
MIMOS conducts research in a number of key areas, including artificial intelligence, big data, cyber security, semiconductors, and wireless communications. The institute also offers a variety of services to support the ICT industry, including technology transfer, consultancy, and testing and certification.
Malaysia's National Blockchain roadmap was launched earlier this year on the 9th of August 2022, in a prestigious event attended by the country's Prime Minister, Datuk Seri Ismail Sabri Yaakob, Minister for Science, Technology and Innovation, Datuk Seri Dr Adham Baba, Minister for EPU, Datuk Seri Mustapa Mohamed, and the Zetrix and MIMOS teams.
A New Roadmap for Asia's Financial Revolution
Although Zetrix was founded and operated by Malaysia's largest digital service provider, MY E.G. Services Berhad (MYEG), it also acts as the international supernode for Xinghuo BIF, the national blockchain infrastructure of China. Together, Zetrix and Xinghuo BIF provide users with BID services, allowing them to verify on-chain identity through verifiable credentials. This eliminates the need to verify the identity of users on every transaction.
With the new involvement in the MBI projects, Zetrix is now responsible for developing and growing two national-level blockchain ecosystems.
Zetrix Takes Web3 in Malaysia a Step Further
In addition to several exciting DApps, such as NFTPangolin, the blockchain-based identification service, Zidentity, and staking platform ZeFi Club, the innovative Zetrix ecosystem is taking Web3 in Malaysia a step further by introducing their blockchain-based supply chain financing solution, called Zetrix TradeFi.
Zetrix's new DApp and partner's will help promote trade and eradicate supply chain issues that have plagued the RCEP region since the COVID pandemic.
Speaking on the new pact, Mr Wong Thean Soon, co-founder of Zetrix stated:
"We are honoured to be able to contribute to Malaysia's national blockchain roadmap and firmly believe that the blockchain enablement of trade will unlock greater opportunities and use cases to establish this as a true technological revolution, departing away from speculative tokenomics. The next generation of the economy is digital, and the distributed ledger will be the ubiquitous single source of truth for all commerce."
A Collaboration to Accelerate Blockchain Applications
MIMOS Technology Solutions Sdn. Bhd. (MTSSB) is the commercial arm of MIMOS Berhad, responsible for the provision of Solution Integration, Application Development, Independent Verification and Validation (IV&V) and Technology Consultancy services in the Malaysian ICT industry for both Public and Private market sectors
According to Faisal Ahmad, CEO of MIMOS Technology Solutions Sdn Bhd (MTSSB), "This collaboration will accelerate the development, deployment, and take-up of blockchain related applications and services in both the public and private sectors. As a trading nation, Malaysia, and Malaysian companies, can greatly benefit from the use of blockchain applications and services."