ZhongAn Technology Eyes Blockchain To Create New Fintech Ecosystem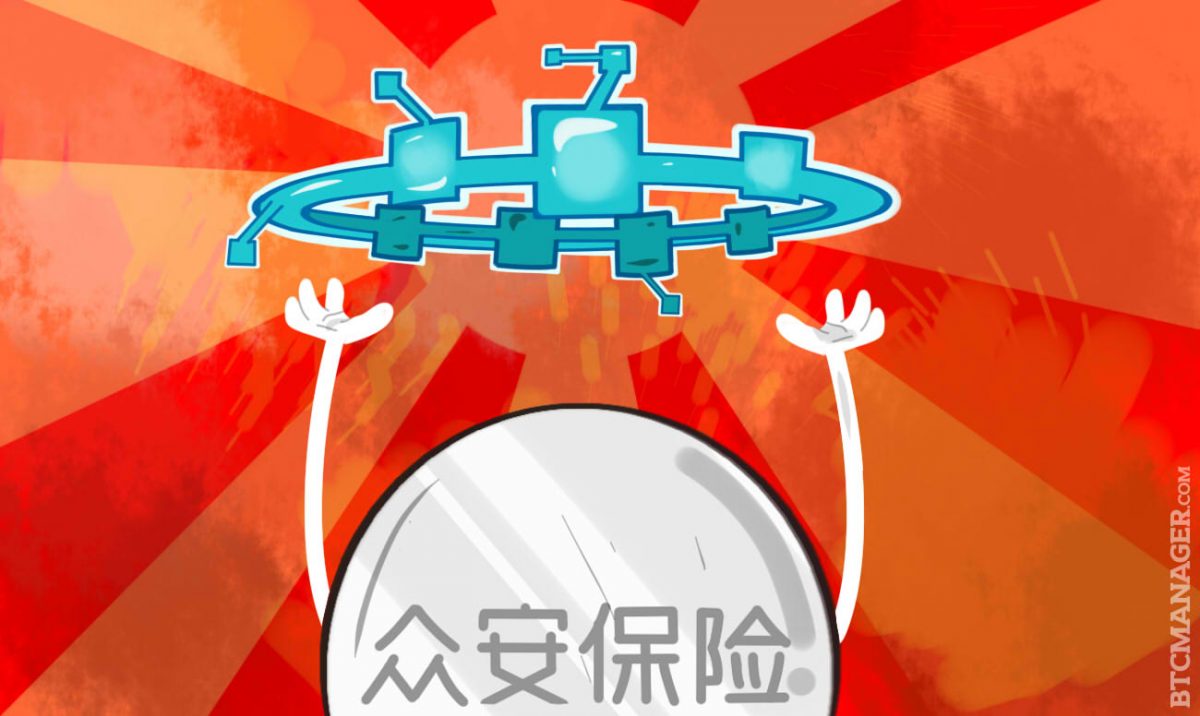 ZhongAn, China's first online-only insurance service provider, have announced the launch of their ZhongAn Technology subsidiary. This daughter company focuses on exploring new and innovative technologies, ranging from the blockchain to artificial intelligence to big data and cloud computing. All of the new services will be rolled out on a blockchain-based cloud platform, called AnLink.
The Chinese company has big plans for the fintech sector as a whole. By focusing on four of the most innovative technologies available at present, ZhongAn Technology wants to set changes in motion. In fact, company CTO Xing Jiang stated how the team is "building a new fintech ecosystem." Additionally, the goal of ZhongAn Technology is to accelerate finance and healthcare innovation.
Doing so will be quite a challenge, despite the four pillars of innovation the company will focus on. Artificial intelligence is quickly becoming a favorite tool among fintech startups. Not only can this technology take over mundane tasks, it is also capable of learning and forging personal connections with clients over time.
ZhongAn also puts a large focus on blockchain technology and cloud computing. To be more precise, their new AnLink platform is a blockchain-based cloud platform, which will be accessible to all of their external partners. Both technologies will be useful for this data-driven effort, which aims to bring innovation to healthcare and finance.
Jin Chen, ZhongAn CEO, explained the situation as follows:
"ZhongAn has built up two pillars: being a connector and a stabilizer. As an Internet-based company, we have launched over 300 insurance products to create an ecosystem and better meet the needs of our clients, while minimizing financial risks. With ZhongAn Technology, we are introducing our third pillar: being an accelerator of technology. Not only will we develop technology, but our aim is to make technology become a commercial driving force, to put it at the core of our business ecosystem."
Throughout the years, ZhongAn has developed a wide range of innovative products and services. Not just for the insurance sector, but also in consumer finance, healthcare, and asset management. The team also has plenty of experience with the blockchain, as they released a new platform for insurance transactions based on this technology.
Additionally, ZhongAn Technology is also one of the founding members of the Shanghai Blockchain Enterprise Development Alliance. This is the first industry-driven body in China to actively promote and foster development of business applications using blockchain technology.
All of the distributed ledger features offered by ZhongAn are based on Ethereum's blockchain technology. It is positive to see the company offer open platforms to insurance providers in China. Building a new fintech ecosystem in China will require open standards which any company or service provider can make use of.