Zipmex Resumes Some Z Wallet Withdrawals, Deny Bankruptcy Reports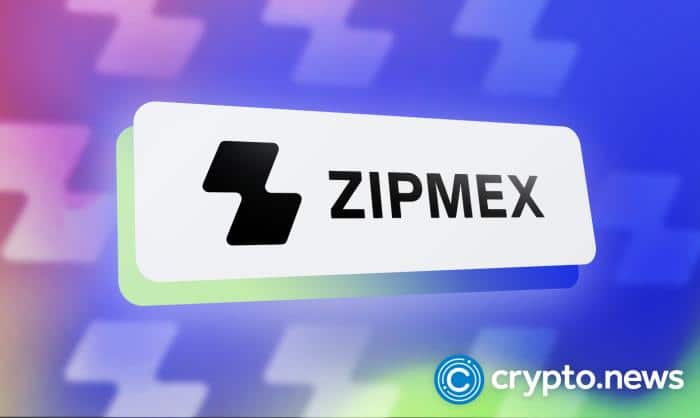 A leading Asia pacific exchange, Zipmex, will resume previously halted withdrawals from Z wallets, and has denied false allegations about its bankruptcy made on 2nd July 2022. Furthermore, the company withdrew its funds from its deposit partners Celsius and Babel. Customers can currently withdraw Solana, XRP and Cardano(ADA) from their wallets.
Cause of the Issue and Specifics of the Situation that Resulted
Zipmex offers its services to users with two wallets: Z wallets and Trade wallet. Z wallet is used for services and receipt of earnings and bonuses, while the Trade wallet holds fiat currency and funds for trading. The exchange cited its exposure to its Deposit partners (Celsius and Babel) as a reason for the recent wallet freeze.
The two companies, Celsius and Babel, faced liquidation and bankruptcy concerns over the last two months, which prompted Zipmex to withdraw funds from the organizations. In a statement, Babel owed Zipmex $48 million while Celsius $5 million. In addition, the exchange organization gave regulators details of their deposits with Babel and Celsius, temporarily halting transfers between Z wallets and Trust wallets.
Zipmex also gave a compilation of why they deposited funds to the companies. Celsius Network had raised over $ 750 million during a recent funding series. The company commenced with an investment of $ 400million and raised $864 million hence a net worth of $3.5 billion. Babel finance raised $80 million, taking its net worth to $2 billion.
The Moratorium Process and The Road to Solutions
Zipmex filed for a moratorium with the Singapore court. The exchange highlighted that a moratorium is an application for a postponement of debt. The effect of the postponement is to provide the organization with sufficient time to address difficulties and generate a solution for its customers.
The moratorium details are posted on their official website to promote transparency and address misconceptions. Their creditors released their statements on 5th August, and the expected deliberation of the moratorium from the Singapore court is on 15th August.
To solve the problems, the company worked on reacquiring assets from Babel finance. Additionally, the company is seeking fundraising rounds that will reinstate Z wallet transfers. Zipmex had signed a Memorandum of agreement (MOU) with two investors. Moreso, its shareholder, made additional investments in Zipmec token (native token). The ZMT development is also moving, following their roadmap.
Wallet Withdrawals
Zipmex customers can now make wallet withdrawals. Solana, XRP and ADA users may make transactions with their Z wallets from 2nd, 4th and 9th August 2022, respectively. The company stated that no user action is required during the withdrawal process. Additionally, the company will allow users with BTC, Ethereum and stablecoins in their wallets to make withdrawals starting 15th August. The exchange has provided the website with a channel and website in progress for full resolution.