ZKSwap Adds Support for More Blockchains and Tokens via V2 Launch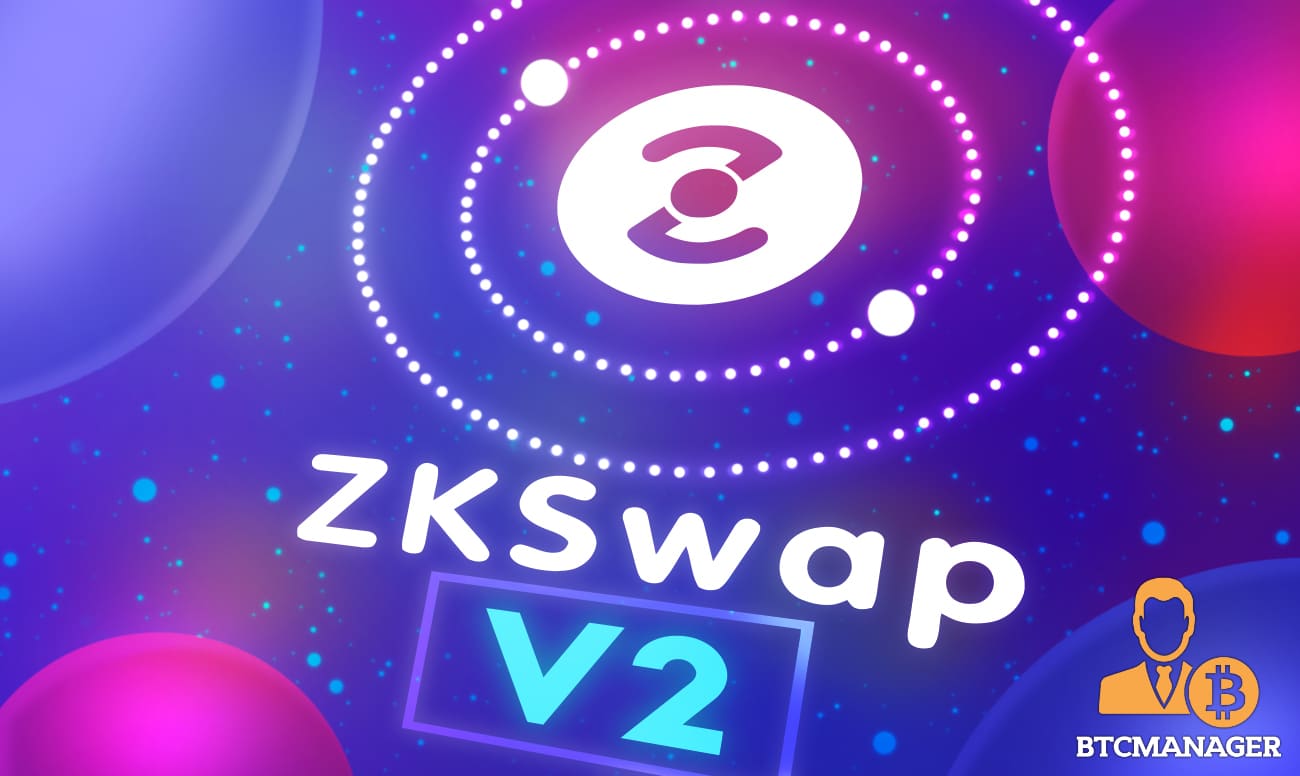 ZKSwap Ethereum layer-2 scaling solution and decentralized exchange (DEX) has announced the launch of ZKSwap V2. The team claims the upgrade will significantly expand its ecosystem, making it possible for users to add and swap any ERC-20 token and ZKSwap V2 will also support several other blockchains, including Binance Smart Chain (BSC), OKChain, and Huobi ECO Chain (HECO), according to a press release on July 27, 2021.
ZKSwap V2 Launched
Since the launch of the first version of its ZK-Rollup-based Ethereum layer-2 scaling solution and decentralized exchange in February 2020, ZKSwap claims to have seen more than 87,000 users and $1.7 billion in total value locked (TVL) and it now plans to expand its ecosystem even further.
For the uninitiated, the ZK-Rollups technology increases network scalability by bundling up numerous token transfer requests into a single transaction, instead of processing just one transaction per transfer.
Not relaxing on its status as one of the largest layer-2 DEXes in the world, ZKSwap has launched the second iteration of its platform dubbed ZKSwap V2, to usher in more exciting features for its users.
As stated in its press release, while ZKSwap V1 majorly supported Ethereum-based crypto assets and tokens, ZKSwap V2 is designed to accommodate the digital assets of a vast array of blockchains, including Binance Smart Chain (BSC), OKex Chain, and Huobi Eco Chain (HECO).
Unlimited Token Listing
With ZKSwap V2 now live, the team says users will be able to swap any ERC-20 token and enjoy lightning-fast and cost-efficient withdrawals from the ZKSwap platform to supported layer 1 networks like Ethereum and others.
ZKSwap claims traders on its decentralized exchange can make up to 50 free transactions per day, paying transaction fees only when they withdraw their asset to a layer-1 network.
Commenting on the launch of ZKSwap V2, Alex Lee, Head of Development at ZKSwap reiterated that the ZKSwap V2 launch will significantly lower the barrier to entry into DeFi for small traders.
In his words:
"By opening up our platform to any token standard, we're creating a more expansive DeFi ecosystem that allows users to list and swap thousands of new tokens with ease. With ZKSwap V2, we're also aiming to make DeFi more accessible to the masses. Gas fees and network congestion are two major barriers to DeFi adoption, especially on Ethereum, so we're helping solve for scalability and usability by offering a more efficient solution for the network and its users."
In related news, other Ehereum layer-2 scaling solutions, including Arbitrum and Optimism have also started gaining significant traction, especially in the DeFi space.