1.3 Million Bitmain S9 Bitcoin Miners Go Offline as Crypto Price Crash Continues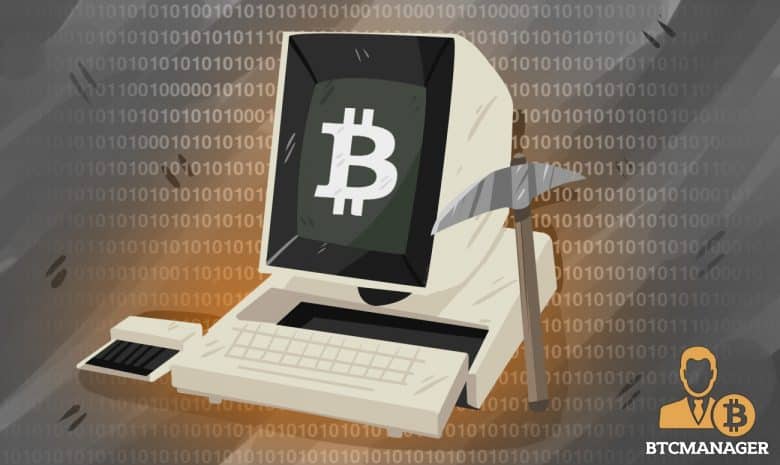 The total hash rate of the Bitcoin network has fallen by 31 percent since November, representing around 1.3 million Bitmain S9 miners that have been turned off as they struggled to stay profitable in the bear market, BitMex revealed in a report on December 10, 2018.
Bitcoin Miners Suffer the Most from Declining Prices
The unprecedented drops in value almost all cryptocurrencies have experienced during November 2018 has taken a major toll on the market, affecting everyone from small-time traders to large institutional investors.
However, the ripple effect the changing prices have had left a significant mark on the mining community, as the price drop has left many of their operations unprofitable. According to a BitMex report from December 10, the current market situation "is likely to have sent almost all the miners into the red."
The report provided insight into the impact the recent price crash had on miners and concluded that an overwhelming majority of them are struggling. The Bitcoin hashrate has fallen around 31 percent since the start of November 2018, BitMex found, which is equivalent to around 1.3 million Bitmain S9 machines. During the same period, the price of Bitcoin has also dropped by approximately 45 percent.
The Bitcoin mining industry revenue is also following a downward trend, falling from around $13 million per day at the start of November to around $6 million per day at the beginning of December 2018.
Due to a delay in the way the difficulty adjusts to the market, the drop in incentives was even larger than the fall in the Bitcoin price: 21.8 percent fewer blocks than the expected 144 per day were found in the six days ending on December 3. The report stated that this drop was a consequence of miners leaving the network at large.
What Lead to the Price Crash?
The cause of the most recent Bitcoin price crash has been one of the most heavily debated issues in the crypto industry. While many cite increased government regulation as the cause of the crash, others are saying that the Bitcoin Cash hash war fueled a major Bitcoin sell-off that devalued most cryptocurrencies on the market.
BitMex seems to be in favor of the Bitcoin Cash hard fork being the primary cause of the industry's troubles. According to the report, Boltzmann, a cryptocurrency intelligence monitoring platform, had detected unusual activity on November 12, just days before the controversial Bitcoin Cash hard fork.
The platform told BitMex that multiple miners have sold a large amount of Bitcoin during this time, adding that net Bitcoin sales from miners were "17.5 standard deviations below [the] 3-month trailing average."
However, the report stated that the impact these types of selloffs have on the market is often overestimated and that prices are falling regardless of the news or investment flows.