1INCH tokens worth over $100m to be unlocked in December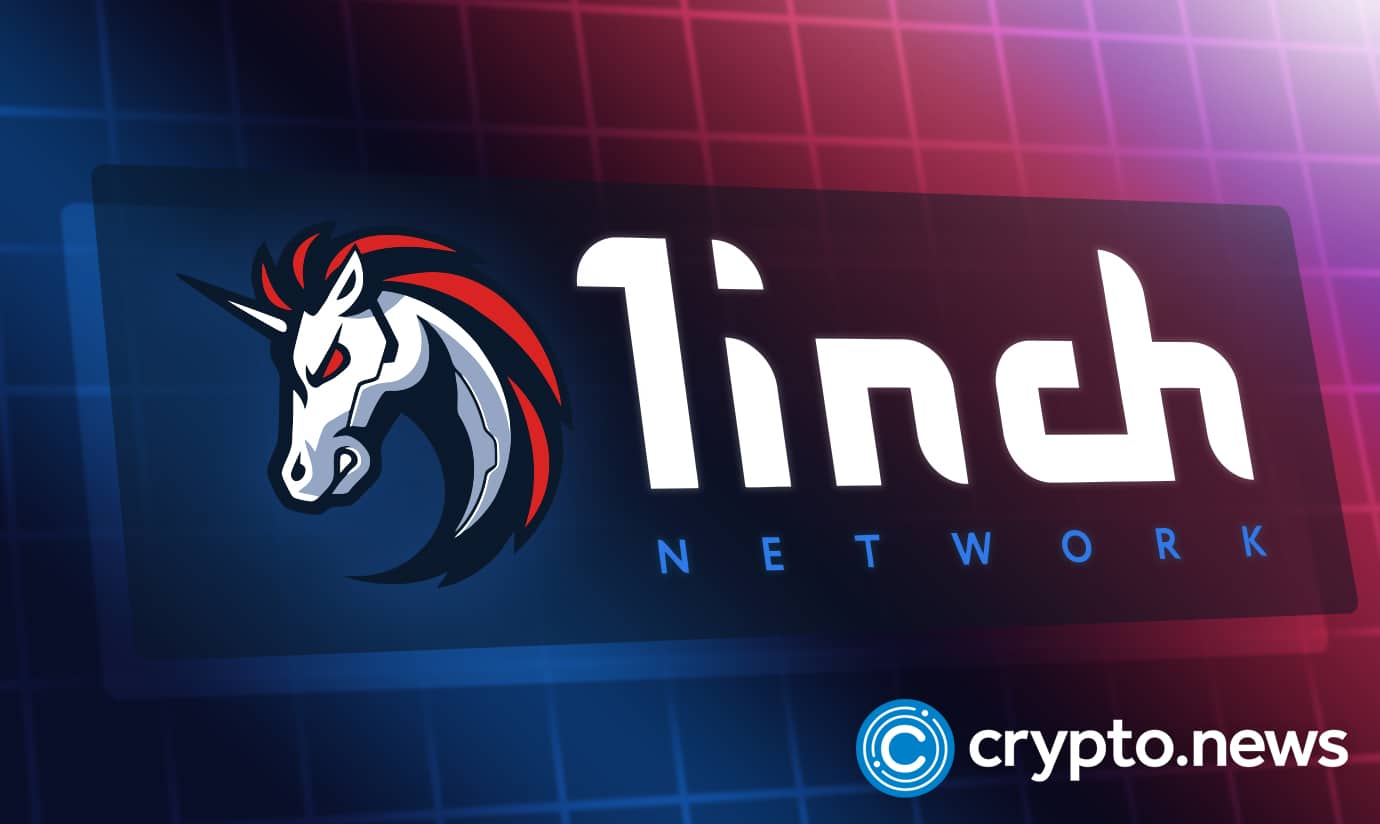 According to recent info from TokenUnlocks, the 1INCH network token unlocking event will occur on December 30. 
1INCH to unlock almost 15% of its tokens 
TokenUnlock's calendar indicates that on December 30, 1INCH network tokens worth over $111.5 million will be unlocked through vesting. According to the platform, over $111.5m represents about 222,187,500 1INCH or almost 15% of its supply.
1INCH launched its token in December 2020, releasing only 6% into general circulation. The network capped its total supply at 1.5bn. The locked tokens would be released via vesting biannually till December 2024. The impending vesting on December 30 will be the second and final one for 2022. 
When writing this report, there were just about 668,975,312 circulating tokens, according to data from both CoinMarketCap and Coingecko. At the moment, the locking contract holds approximately 888,750,000 1INCH.
Once the unlocking is completed, around 890 million 1INCH will be circulating on January 2023, representing 59% of the network's total supply.
1INCH price to decline
The last 1INCH token unlocking event was in June this year. During the period, the coin's exchange price plummeted from $0.81 to $0.60, an over 25% drop. According to reports, a few days before the unlocking event in June, a whale deposited over 15 million 1INCH on Binance.
Just recently, on December 2, Etherscan indicated that the same whale deposited over 15 million 1INCH. This recent deposit sent the prices tumbling by around 3% on December 2nd. Lookonchain, an analytical Twitter account, tweeted; 
"1INCH Foundation transferred 15.56M 1INCH ($8M) 18 hours ago and transferred to #Binance 4 hours ago."
Hence, there is a general anticipation that the coin could continue plunging as the vesting event nears. However, 1INCH network representatives explained that the 15 million token transfer was not theirs. The network's Chief communication, Sergey Maslennikov, clarified:
"Those wallets and token transfers are not connected to the 1inch Foundation in any way, but attributed to some of the 1inch Network's backers who continuously receive their unlocked 1INCH tokens in accordance with the vesting schedule/timeline."
After the vesting, the coin could suffer more decline. When lots of coins are added to the markets simultaneously, their number rises, surpassing genuine demand and causing price inflation. This could immediately make 1INCH inflationary hence losing more value.
1INCH current price
Over the past seven days, 1INCH recorded a $3.9% price plunge, dropping values from $0.51 to just about $0.49. The token has a $327 million market cap and a $22.4 million trading volume.