Is 2018 the Year of Cryptocurrency Regulation?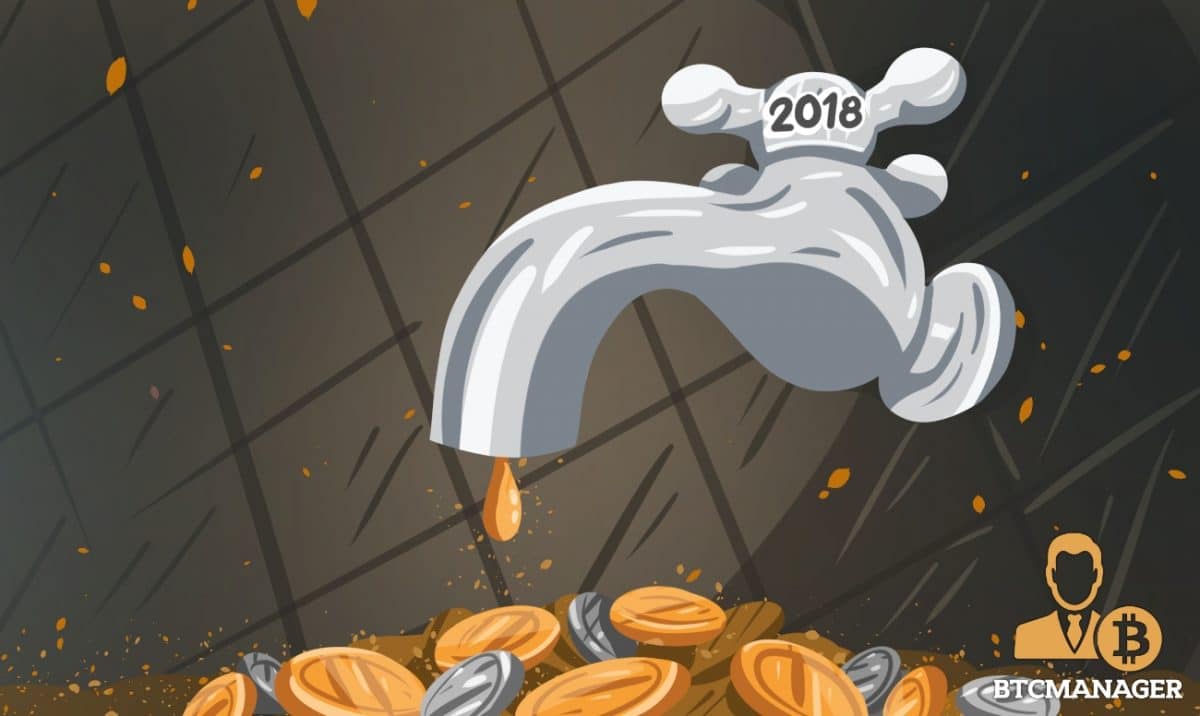 If 2017 was defined by Initial Coin Offerings (ICOs), perhaps 2018 will be the year of cryptocurrency regulations. Plenty of evidence can support this claim, too. Last year, the industry witnessed the initial steps regarding any legal framework incorporating cryptocurrencies in the traditional system.
Politician's Take on Cryptocurrencies
Globally, financial regulators released their respective statements on how ICOs shall be treated moving forward. In the United States, the United Kingdom, and Europe, authorities have voiced the preparation that would work towards minimizing the role played by cryptocurrencies in money laundering.
So while the banking regulators in India were bashing bitcoin for being "unregulated", a $2 bn fraud ring was growing under their noses. One of their biggest banks (regulated) was doing all the money laundering.

Honestly, it's almost as if money laundering is the job of banks

— Andreas (@aantonop) February 19, 2018
The news has undoubtedly invoked fear in the minds of cryptocurrency enthusiasts. The FUD has led to an overall plunge in prices so far this year and generated a bear market of sorts.
However, the world's biggest economies are planning to discuss a global regulatory framework for cryptocurrencies at the upcoming G20 summit in July, and this may translate into good news.
According to an interview with Bloomberg, the Prime Minister of the United Kingdom Theresa May stated that she would look into cryptocurrencies "very seriously."
In line with effectively all bitcoin-negative lawmakers, she cites the potential use of cryptocurrencies for criminal activities as the primary reason why they need to be adequately regulated.
United Kingdom
In February 2018, the U.K. treasury reportedly launched an investigation into blockchain technologies and cryptocurrency. They aim to find out the potential of digital currencies in areas for consumers including banking, financial institutions, general business, and customers.
The inquiry also states that it shall tackle regulation without hindering the innovation in the blockchain sector.
Alison McGovern MP, Member of the Treasury Committee, said:
"This inquiry comes at the right time, as regulators and Governments wrestle with recent events in cryptocurrency markets. New technology offers the economy potential gains, but as recently demonstrated, it may also bring substantial risks. It is time that [lawmakers] understood cryptocurrency better, and thought more clearly about the policy environment for blockchain technology."
The United States of America and Mainland Europe
In early February, a Senate hearing had CFTC Chairman Christopher Giancarlo talk about the advantages and associated risks with investing in cryptocurrencies.
The sentiment of the hearing was overall positive, with U.S regulators primarily concerned about fraudulent ICOs rather than any potential threat posed by cryptocurrencies to the established financial system.
"We owe it to this new generation to respect their enthusiasm for virtual currencies, with a thoughtful and balanced response, and not a dismissive one," Giancarlo said.
Meanwhile, In Europe, Germany and France have made announcements calling for clear regulations with regards to cryptocurrencies
"We will have a joint Franco-German analysis of the risks linked to bitcoin, regulation proposals and these will be submitted as a joint proposal to our G20 counterparts at the G20 summit in Argentina in March," French Finance Minister Bruno Le Maire stated.
Interestingly, the German tax authority recently announced that it would not tax purchases made with cryptocurrencies differently to those made with fiat currency.
"Virtual currencies (cryptocurrencies, e.g., Bitcoin) become the equivalent to legal means of payment, insofar as these so-called virtual currencies of those involved in the transaction as an alternative contractual and immediate means of payment have been accepted," the Bundesministerium der Finanzen stated, thereby approving digital currencies as an accepted payment method in Europe's largest economy.
Cryptocurrency Valuation Post-Regulation
The potential misuse of cryptocurrencies is what concerns lawmakers and regulators the most. Naturally, the most common stress being the use of cryptocurrencies for financing terrorism and for tax evasion.
A visit to the dark web would reveal that cryptocurrencies are the go-to payment method and are used almost all over in that part of the internet. Adding to this, wealthy cryptocurrency investors rarely declare their capital gains via investing or trading.
However, millennials seem to have taken a liking to cryptocurrencies, and they form a large voting population thus offering an interesting campaign platform for politicians the world over.
Further, blockchain startups have become a major source of jobs, which means it is highly unlikely that economies will go as far as to ban the use of cryptocurrencies and the underpinning technology outright.
Instead, the likely result of a global regulatory framework will be that digital currency exchanges will be required to conduct extensive customer KYC checks and tax authorities will introduce cryptocurrency-specific capital gains tax rules. These actions would be similar to the actions taken by South Korea and Japan.
While cryptocurrency valuations may drop in the coming months as new legislation is introduced, in the medium to long-term, a global regulatory framework for cryptocurrencies should prove to be price positive for digital assets.
Regulations would merely signal the entrance of cryptocurrencies in the real world, alongside other financial investments.
Do you think 2018 will be the year that cryptocurrencies see regulations? What will the impact on the cryptocurrency ecosystem? Let us know in the comments.