3 Blockchain Projects to Look for in 2018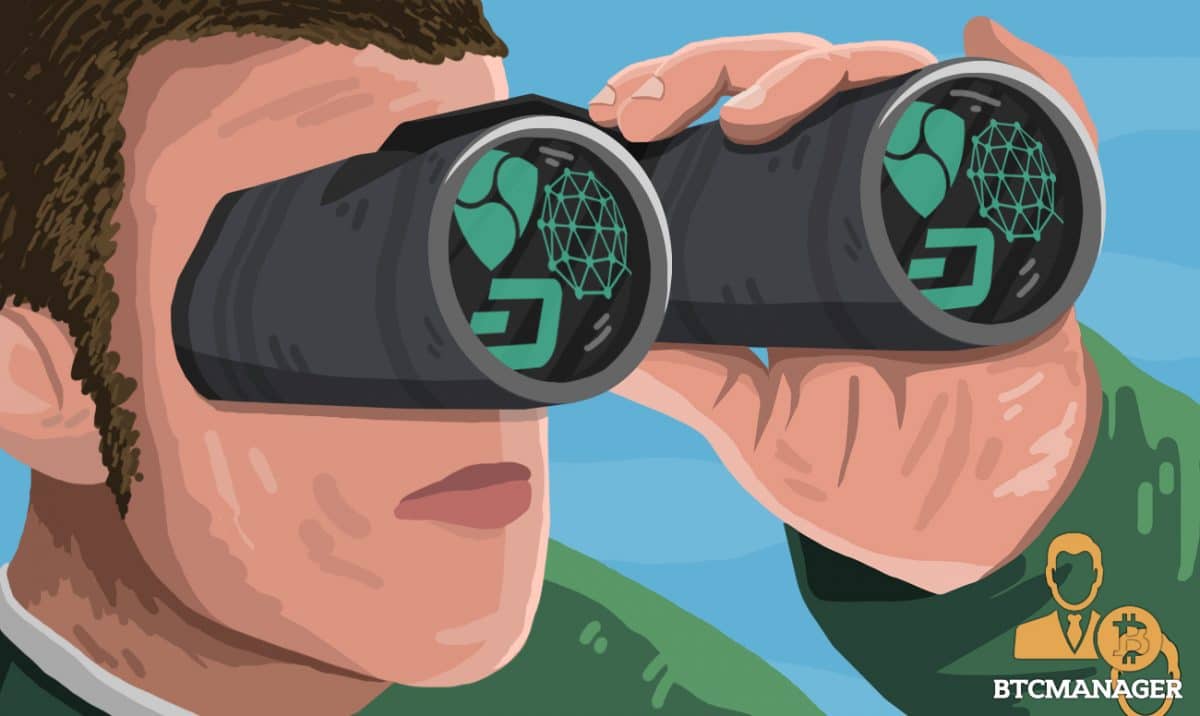 2013 marked the year Bitcoin was first propelled into the limelight. Back then, the digital currency was deemed by the public as shady and the mere currency of the internet's underbelly. The Silk Road was taken down, and U.S authorities confiscated millions of dollars in bitcoin. But today, the tech and entrepreneurial community has gotten their hands on blockchain and cryptocurrencies with the creation of other coins and innovations. In this article, we feature three relatively new coins and the impressive partnerships they are building.
QTUM
QTUM is a hybrid of Ethereum and Bitcoin technology, with its own innovations injected in between.
The platform takes advantage of the security of the pioneer cryptocurrency while utilizing a virtual machine and customizable blockchain for smart-contracts and decentralized applications much like Ethereum.
With the support of online audio and video entertainment services mammoth Baofeng (valued at over $1 billion), the team at Qtum hopes to outdo Ethereum and Bitcoin and build the biggest and first Blockchain Consensus Network (BCN).
They also plan to facilitate 50,000 network nodes, almost five times larger than the 10,000 node network that Bitcoin currently employs, and 2.5 times larger than Ethereum's 20,000 node network.
As stated by Baofeng CEO Reccon Cui, the "Baofeng Group operates the world's largest P2P network, so we are impressed by the security and superior flexibility of the Qtum's blockchain architecture."
DASH
On January 4, 2018, Dash announced via a Tweet its partnership with a Spanish startup, Bitnovo. The startup aims to make Dash accessible to over 12,000 retailers in Spain.
#Dash, #Bitnovo make #crypto available to 10K Spanish retailers#DigitalCash https://t.co/YM3FxKfR3P

— Dash (@Dashpay) January 5, 2018
Consumers will be able to purchase Dash "with coupon in thousands of stores and in selected Carrefour and Media Markt outlets through the purchase of gift cards."
Media Markt is Europe's biggest consumer electronics retailer. Bitnovo further has ambitious plans and aims to grow in the UK and Europe market, which spells good news for Dash.
In January 2018 at the North American Bitcoin Conference, Dash announced an integration of GoCoin and Piiko, making itself available to thousands of major online businesses ranging from movie tickets, real estate, mobile top-ups, social media marketing, and more.
In a partnership announcement with BlockCypher, the US Department of Energy enabled Dash payments for trading excess electricity in order to conserve energy. In two another partnerships, WebMoney added Dash-linked notes to its settlement exchange, and, Bravo Pawn Systems announced a Dash integration into its platform.
Dylan Cutler, a Senior Engineer for US Energy Department's blockchain project, said:
"Blockchain technology presents a transformative and highly-scalable platform for enabling distributed energy markets, which could enable DER to interact more effectively with the larger grid. These interactions include more efficient demand response, capacity reserves, power quality & support."
NEM
NEM's blockchain exposes its functionality through a robust API interface that can be used with any programming language, rather than a specific smart contract language.
Businesses can use their already existing code to NEM's blockchain to ensure secure transactions and ledger keeping. In short, one can configure NEM for a company and then deploy their blockchain incrementally and without forced retooling of existing infrastructure.
According to NEM's website, the partnerships are vast and varied. Companies such as Asta Solutions, Zeus Exchange, Blockchain Global, Dragonfly Fintech have all implemented the NEM blockchain.
On March 19, 2018, NEM also announced a partnership with Malaysian gaming company Xhai Studios. The firm will utilize NEM (XEM) blockchain into its platform and the services it provides.
The gaming industry is a fast-growing multi-billion industry with different contributors from across the world, and NEM can grow multi-fold in this industry if the partnership bears good results.
Based on partnerships, strong and legitimate projects can be identified and differentiated from vapourware. At BTCManager, we continually aim to bring you projects that are extensively working and creating meaningful partnerships behind the scenes, which can help you to make a much-informed investment decision.