3AC co-founder asserts Singapore citizenship to evade US Court jurisdiction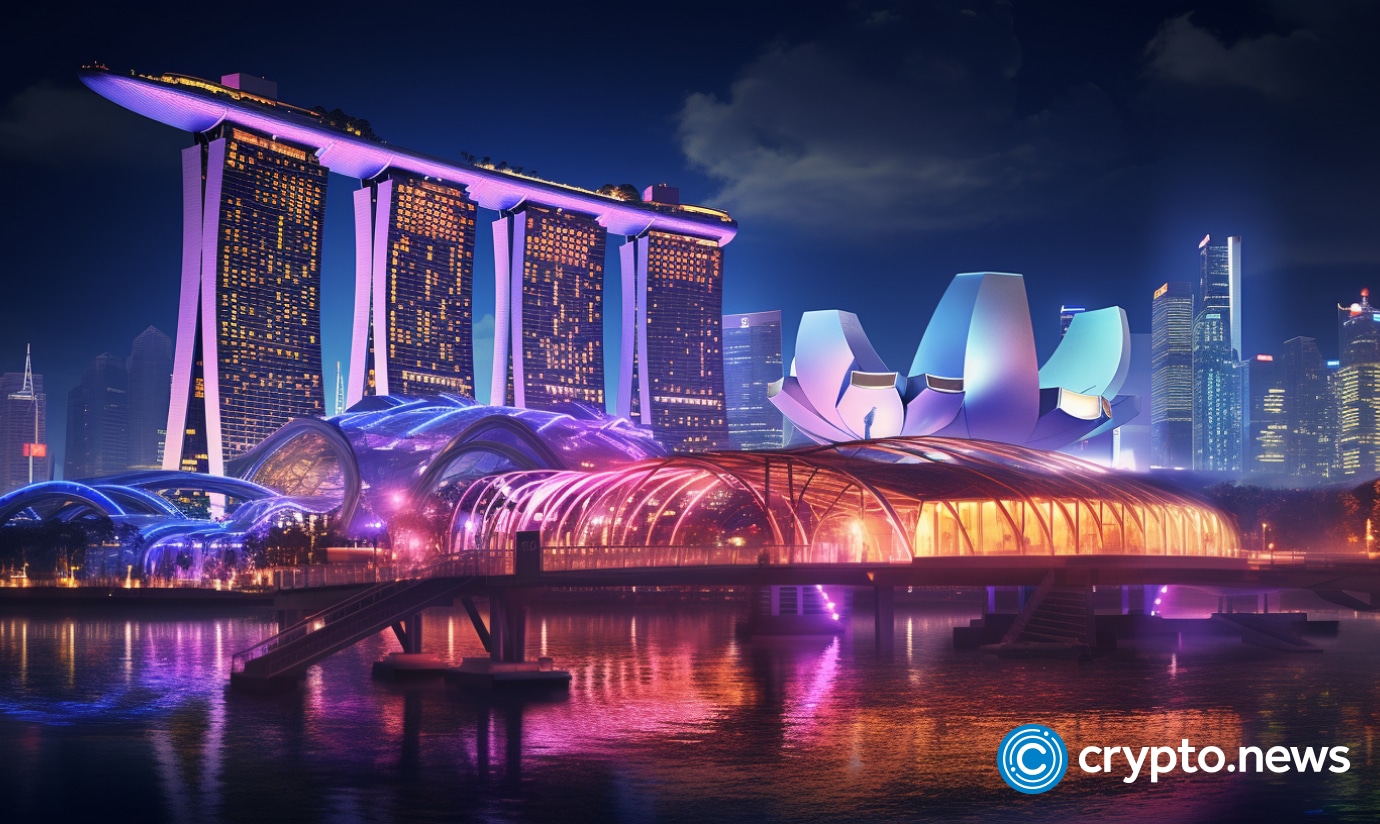 Kyle Davies, co-founder of the now-defunct 3AC, has contested the authority of the United States, asserting his legitimate citizenship in Singapore.
The move comes as Davies, one of the co-founders behind the now-insolvent cryptocurrency hedge fund Three Arrows Capital (3AC), submitted compelling documentation to the US Bankruptcy Court for the Southern District of New York.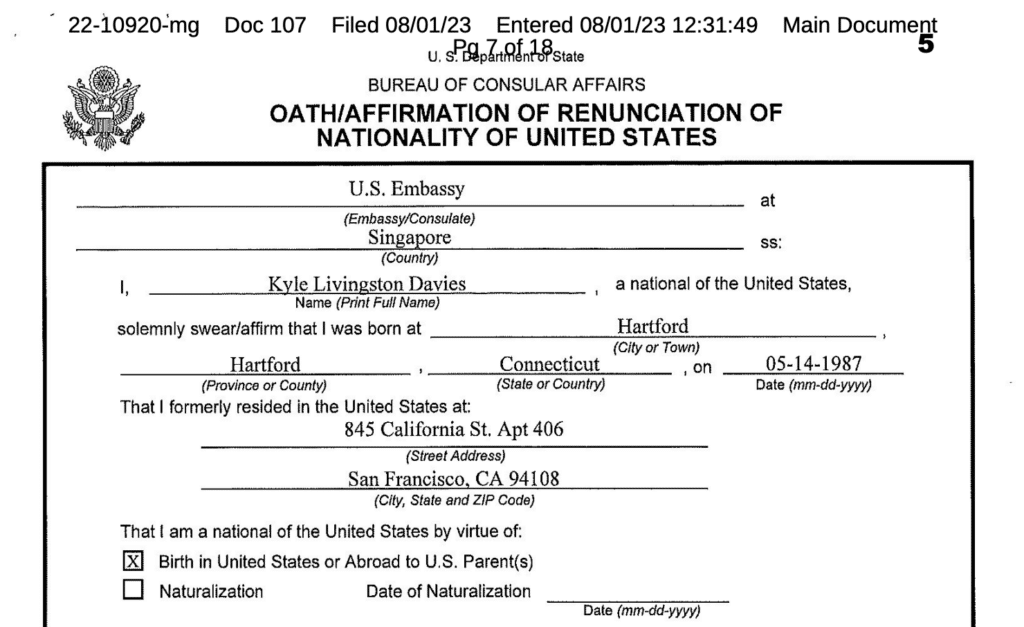 He claimed that the laws of the United States no longer bind him due to his newly acquired citizenship.
The legal maneuver was initiated by presenting duly attested copies of the form that documented his renunciation of US citizenship in December 2020.
Per the documents submitted on August 1, Davies acquired Singaporean citizenship in January 2021. Emboldened by this new status, he assertively declared himself beyond the jurisdiction of the United States legal system. He also expressed his refusal to subject himself to US authority.
The recent conflict emerged when Davies found himself ensnared in a subpoena. It was requested by 3AC liquidators to delve into the untold circumstances behind the collapse of the crypto hedge fund.
The parties lamented that the two co-founders had deliberately withheld documents necessary for the bankruptcy proceedings. Still, they kept declaring they were cooperating with the court's demands.
Davies and Su Zhu were served the subpoena on Twitter in January due to their physical whereabouts being unknown at the time.
However, the situation escalated when Davies ignored the subpoena, sparking heated arguments about his alleged contempt of court. This situation could result in a $10,000 daily fine.
On the other hand, the fact that Zhu Su is a Singaporean national could potentially exempt him from the US subpoena, given his residence outside the country.
The refusal to accept the bankruptcy court's jurisdiction stems from Davies' unwavering stance on his renounced US citizenship. His legal team ardently contends that any orders or demands seeking information or cooperation should be immediately vacated, as they were predicated on the assumption that he was still a US citizen.