Allink Unveils NFT Experience for Samsung Galaxy NFT Users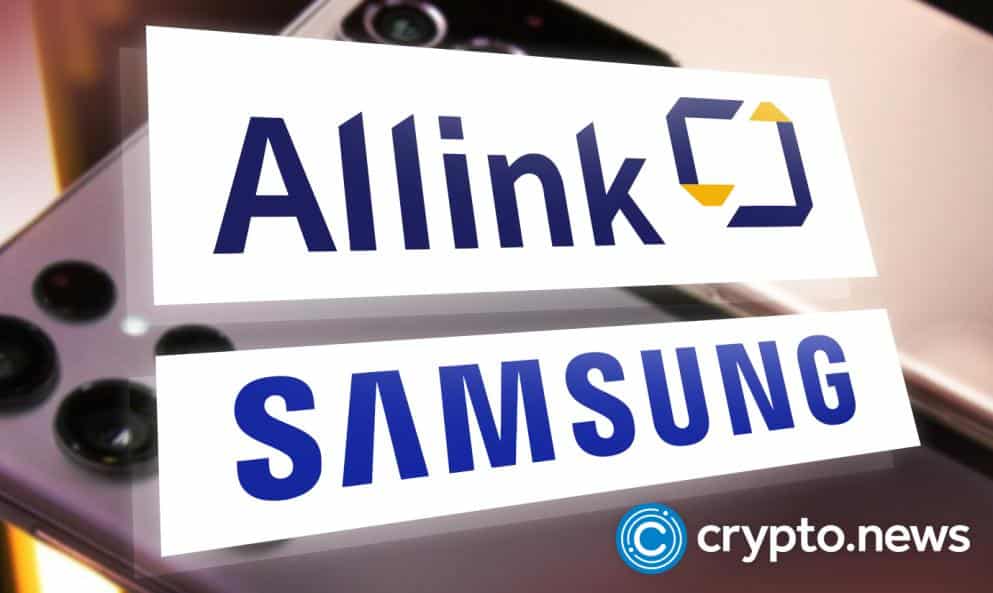 Smartphone-based non-fungible token (NFT) experiences are gaining traction among top brands as they seek to grow their customer base. In partnership with Allink, an NFT-centric company, Samsung Electronics is set to provide its users with NFT solutions via the Allinks NFC tags.
Samsung Electronics and Allink Introduced NFT Features
As an NFC tag-based solution provider, Allink will enable users of the Samsung Galaxy to transfer NFT to various destinations by simply tapping the phone. By incorporating NFC tags on smartphones, the company provides a seamless way through which NFT holders can access their assets.
Moreover, the feature will allow Samsung New Galaxy NFT holders access to all in-store benefits on their Thetadrop wallets. Samsung users can tap the Allink tag at Samsung's Digital Plaza or the Shilla Duty-free Shop.
The aim is to provide real-time NFT authentication using NFC tags. As the Web3 expansion continues to take shape, utilization of NFT is moving to in-store and not just limited to online and the metaverse. According to Jang Woo-Seok, the CSO of Allink, the process is simple as a breeze; even users with no knowledge of blockchain can use NFT in their daily routines.
With its status as a mobile solutions provider for in-store services, Allink seeks to leverage NFT and expand its usage to reach more consumers. It intends to achieve this by collaborating with smartphone makers like Samsung and integrating its NFC tags into smartphone applications.
Samsung's NFT Journey
Since the beginning of the year, the popular electronic giant has shown its eagerness to embrace the digital space. It has incorporated NFTs into several of its product offerings due to the rising demand for NFTs.
Moreover, the viewing landscape has changed significantly over the years, and Samsung is looking to leverage this change to provide an immersive virtual experience with its products. As a result, the company is working on launching the world's first TV screen-based NFT.
The new product will include an explorer and a marketplace aggregator to allow users to browse, purchase, and display their favorite artists in one place. Samsung has taken a step further in meeting up with the evolving technology ecosystem as it attempts to stake its claim on the NFT and metaverse space.
The South Korean tech giant is also an entrant to the metaverse environment as it rolled out the Samsung 837X flagship virtual ecosystem in New York at the start of the year.
Furthermore, Samsung's metaverse is designed to be a fusion of culture and technology for people looking for an alternative experience. The popularity of NFT and the metaverse is phenomenal; top brands like Adidas, Apple, Coca-Cola, McDonald's, and many more are exploring the landscape.
The crypto boom has made many companies reconsider the enormous opportunities in the virtual ecosystem. There are now more options for firms from different industries to invest their funds in and expand their portfolio.
As the day rolls by, Samsung is up and running as the race for dominance in the digital arena heats up.