Amazon Managed Blockchain Now Available for Enterprise Use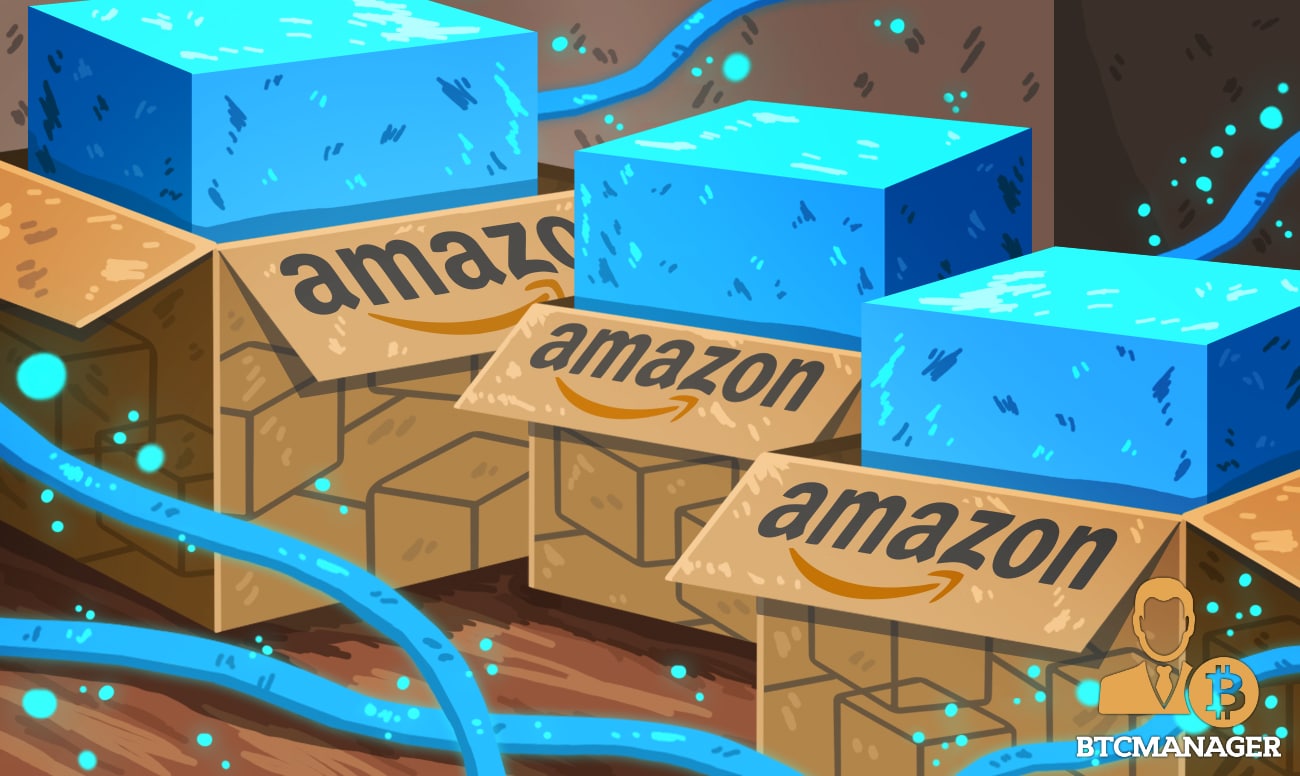 On April 30, 2019, Amazon announced that its cloud computing platform subsidiary Amazon Web Services (AWS) has made its Amazon Managed Blockchain (AMB) offering generally available.
Amazon Managed Blockchain Enters the Market
Amazon's latest offering to the budding blockchain space, AMB, provides a whole host of enterprise-grade services to simplify the process of creating, managing and scaling blockchain networks.
The service allows customers to let multiple parties execute transactions on the blockchain network without having to trust a single central authority. This feature of AMB is particularly important because giant conglomerates typically prefer to develop private blockchain networks, prioritizing scalability and security over decentralization.
With a few clicks in the AWS Management Console, customers can set up a blockchain network that can efficiently manage multiple AWS accounts in a completely decentralized manner. Further, the transactions confirmed on AMB will be cryptographically verifiable records, ensuring that they cannot be manipulated or fiddled with.
According to the press release, AMB can seamlessly support "thousands of applications and millions of blockchain transactions" by leveraging robust open-source blockchain projects like Hyperledger Fabric and Ethereum. If true, the claim could finally lay to rest one of the biggest arguments thrown against blockchain technology – scalability.
Overcoming Blockchain's Old Nemesis
Rahul Pathak, General Manager, Amazon Managed Blockchain at AWS, said that customers actually prefer blockchain networks that are decentralized in nature. He said that while blockchain frameworks like Hyperledger Fabric and Ethereum are some of the best in the market, their open-source and decentralized nature makes their installation, configuration, and management a difficult task.
With regard to AMB, Pathak added:
"Amazon Managed Blockchain takes care of provisioning nodes, setting up the network, managing certificates and security, and scaling the network. Customers can now get a functioning blockchain network set up quickly and easily, so they can focus on application development instead of keeping a blockchain network up and running."
The press release notes that a number of multinational corporate giants and financial institutions including AT&T, Nestle, and Singapore Exchange Limited have already started using AMB.
As reported by BTCManager on November 30, 2018, Amazon Web Services unveiled two new services called Amazon Quantum Ledger Database (QLDB), and Managed Blockchain.
On a recent note, the cloud-based offshoot of Amazon partnered with the likes of Accenture and Mastercard to deploy distributed ledger technology (DLT) in the farming and supply chain space.